NQ Mobile (NYSE:NQ) recently had their Investor Day on November 19, 2013. As expected during the presentation NQ management painted how rosy business is and how bright the future is going to be for the company. It seems many investors believe NQ and have the perception that the stock would be a great investment if there was no fraud given the growing amount of smartphones in China and the growth potential of the mobile industry. However that is not quite the case.
First of all simply believing the rosy picture painted by a company's executives and ignoring any possible concerns is never a wise investing strategy. Although even taking a huge leap of faith and simply assuming NQ's business is not fraudulent as Muddy Waters claims and ignoring other red flags, there still seems to be plenty of unwarranted hype on the company's prospects from both NQ Mobile executives and bulls of the stock. Hype that greatly exceeds reality.
Growth for Consumer Mobile Security is Stagnating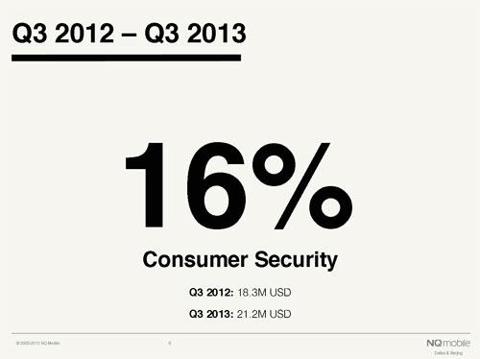 Click to enlarge
From their Investor Day presentation, the year over year growth from their consumer mobile security business in Q3 was only 16%. Certainly not what one would expect from a supposedly high growth company in the mobile apps business.
However looking at the competitive landscape for mobile security apps this is not too surprising. In China the majority of the market share for mobile security apps belongs to Qihoo 360 (NYSE:QIHU) and their 360 Mobile Security app. At the beginning of 2013, based on one third party research firm 360 had a market share of almost 80% while others research data shows market share around or over 70% for more recent months. This is not surprising since Qihoo is the undisputed leader for PC antivirus software in China as well with a penetration rate of 96% and 461 million monthly active PC users.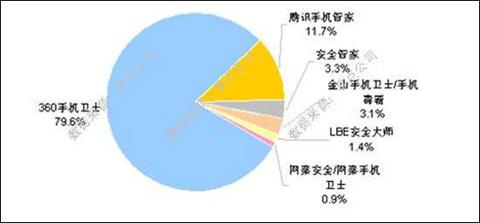 Click to enlarge
So if Qihoo owns the majority of the market share for mobile antivirus, how can NQ Mobile claim other research data which states they have over 50% or 60% market share? That data cited by NQ usually comes from Sino MR and so we took a closer look at their methodology. It appears Sino MR reported market share is cumulative data rather than current market share of active phones. In simple terms this means their market share percentages is suppose to count every smart phone that has existed in China with a mobile security app even though a lot of those phones may have no longer been in use for years.
Back when the Nokia (NYSE:NOK) Symbian phones had the majority of the market share for smart phones in China, NQ Mobile (known as NetQin back then) had very little competition for mobile antivirus. With pre-installation deals with Nokia and other smartphone manufacturers that licensed Symbian for their NetQin Mobile Antivirus app, NQ did build up a large user base. All these old Symbian phones with NetQin are actually still counted by Sino MR in their market share data. This greatly skews the data because the head start NQ had with the Symbian phones while Qihoo and other mobile antivirus app makers didn't start until the Android platform took off.
The issue though is that the vast majority of all of these old Symbian phones are no longer in use. Most are probably now in a landfill or electronic wasteland somewhere in China after any valuable metals inside have been scrapped. Therefore the Sino MR data is not reflective of the current market. Now NQ Mobile themselves never provided any market share data themselves. They just cite third party data from firms like Sino MR and you can see why. By citing the market share percentages reported by Sino MR, NQ can greatly overstate their market share for mobile antivirus in China when in reality their market share is really a much tinier fraction, misleading although not illegal.
This is further confirmed by the monthly active users data provided by NQ and Qihoo themselves. At the end of June 2013, Qihoo had around 338 million monthly active users for their mobile security solution. Based on data from NQ Mobile's Q2 of 2013 earnings, "average monthly active user accounts for the quarter ended June 30, 2013 were 122.2 million."
However while almost all of Qihoo's mobile security users are in China, NQ claims that around of half of their users are in China and the other half is from international markets. This means NQ should have somewhere around 60 million monthly active users in China at the end of June. Although this figure includes all of NQ's apps aside for FL Mobile games. Therefore other apps such as NQ Vault and Android Booster is included in the number and it is not just for NQ Mobile Security users alone. Assuming somewhere between 50% to 80% of users are NQ Mobile Security users would equal to around 30 million to 50 million monthly active users for mobile security in China.
Comparing over 330 million monthly active mobile security users for Qihoo in China to somewhere around 30 to 50 million monthly active users for NQ gives a much clearer picture of what actual market share really is.
Another factor to take into account is that while the majority of new users for NQ are derived from pre-installation, many new users for Qihoo's mobile security app actually downloaded and installed their app to their phone. One main reason is that Qihoo's PC antivirus software, which has over 90% market share in China, has messages telling users to plug in their smart phone and install their 360 app store, mobile antivirus app, and other Qihoo apps. An annoying but apparently very effective tactic given that Qihoo now has the largest market share for Android app stores in China and for mobile security in China.
Meanwhile having pre-installation deals allows NQ to report what seems to be impressive growth in registered users. This is because it appears NQ reports every new phone sold with their app pre-installed as a new user and sometimes multiple new users if there is more than one NQ app pre-installed on the phone. However these users from pre-installation are much less likely to convert to active users compared to those who willingly download and install an app.
Of course Qihoo isn't the only competitor NQ has to worry about in China for mobile security. The Chinese internet giant Tencent has also released their own mobile security app and is pushing it through WeChat, their popular mobile messaging app with over 1 billion users. Meanwhile Baidu (NASDAQ:BIDU) themselves just recently released their own PC Antivirus software to take on Qihoo. So it would seem a mobile app security app from Baidu would be forthcoming. Unlike NQ Mobile which operates mainly under a freemium model, these Chinese internet/mobile giants can afford to give away their mobile security apps completely free in order to gain market share and users now while waiting to monetize them later on.
Revenue Growth Is Largely Coming From New Acquisitions
Since the revenue growth rate from consumer mobile security is starting to stagnate then where is the revenue growth coming from for NQ? Assuming the reported numbers are in fact real, the answer is from two of their recent acquisitions, FL Mobile and NationSky. FL Mobile (also known as Feiliu) is a Chinese mobile game developer and publisher. NationSky is an enterprise mobile service provider.
Given the current small size of FL Mobile and NationSky it is easy to report growth numbers in their Investor Day Presentation such as gaming revenue increased 215% from $1.8 million in Q1 of 2013 to $5.7 million in Q3. Or that enterprise software and services revenue increased 268% from $1.2 million Q3 of 2012 to $4.3 million in Q3 of 2013.
With revenue in a few million dollars a quarter, it is easy to report rapid growth now. However the mobile gaming and enterprise mobile development management business in China are extremely competitive fields. So what happens when revenue gets closer to tens of millions of dollars a quarter for FL Mobile and NationSky? Will their growth rates start to stagnate like NQ's consumer mobile security business given the immense competition?
In the past there have been companies that have to constantly rely on new acquisitions to report top line revenue growth and bottom line non-GAAP earnings growth, which excludes share based compensation expenses used to acquire the businesses. So even if all the acquisitions were legitimate, you have to ask does NQ Mobile have rely on a charade of acquisitions to keep up the appearance of being a high growth company? If so this is a vicious cycle that can't be kept up indefinitely and will one day eventually collapse.
NQ Mobile claims to have planned diversifying their business from just mobile security all along. However was this done given how competitive the landscape for the mobile security business has become and there is much less room for growth? Are acquisitions in other areas of the mobile industry the only way NQ can keep up the appearance of growth?
There many high growing Chinese internet and mobile companies out there which are growing their business organically. However NQ Mobile may not be one of them.
Many FL Mobile Games Still Removed from Apple's App Store
Speaking of FL Mobile, almost a month ago we wrote an article letting investors know how FL Mobile's games were removed by Apple (NASDAQ:AAPL) from their app store. Currently, as of the time this article was submitted, many of their apps still appears to be down from Apple's App Store. Back then NQ claimed the situation would be resolved shortly with minimal impact which does not seem to be the case.
You don't have to take our word that FL Mobile games still removed by Apple. This is something anyone can easily verify themselves. We created a Google search query which brings up various mobile games and apps being published by FL Mobile on the Apple App Store. Alternatively you can also visit Feiliu's iOS website and try the iTunes links they provided for their games. The majority of these links still currently does not work. Do note that the majority of FL Mobile games are only available in China so you should first change the app store location to China on the iTunes software on your computer or on your iPhone or iPad first.
Now some investors may point out that "Gods and Dragons", the only game FL Mobile released in North America so far, is now back on iTunes. However the app was added back using a new developer account. As pictured below the original app was under "FL Mobile" while the new app is under a "Pangea Mobile". In addition they had to rename the app to "Gods and Dragons 3D" (note the 3D added at the end) and the icon was changed as well. We are guessing this is because Apple would have rejected the new Gods and Dragons app if it used the exact same name and icon as the original.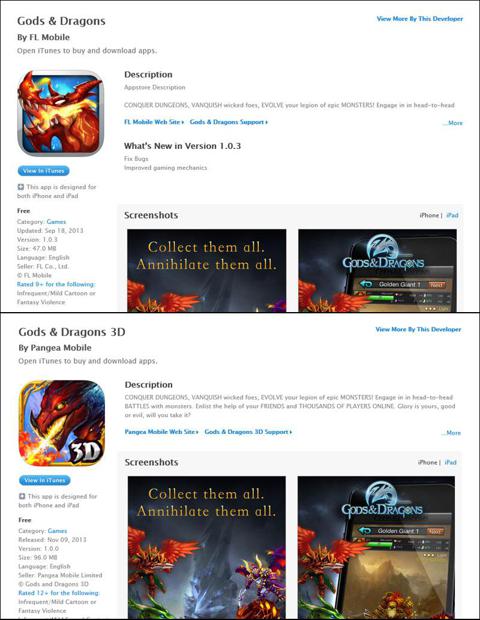 Click to enlarge
Given the evidence it would seem FL Mobile's original account and all the apps directly under that account are still down if not completely banned from Apple's App Store for some undisclosed reason. Generally it takes a pretty serious infraction for this to occur.
Assuming that NQ's financials are real and that more and more of NQ Mobile's revenue is derived from mobile gaming you have to ask what impact this is having on NQ Mobile's revenue in Q4 of 2013 and future quarters.
NQ claims FL Mobile is one of the top iOS game publishers in China but even if this is true, it is hard seeing them maintain that position if many of the games they are publishing isn't even available on Apple's App Store anymore.
NQ Live - A Desktop Wallpaper Which Spams Users with Ads?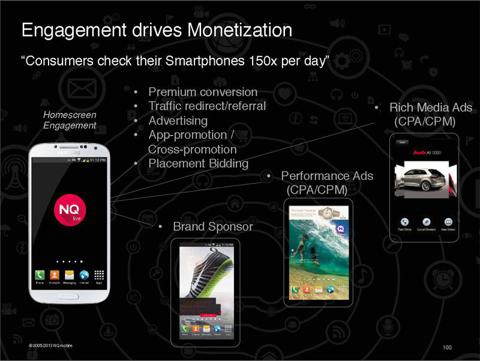 Click to enlarge
In the past month or so NQ Mobile has been highly touting their NQ Live solution and how it shows they are transforming in a mobile platform company. The company also demoed NQ Live during their Investor Day. As a brief description, NQ Live is an interactive desktop wallpaper for smartphones which can contain regularly updated and interactive content. This content can be customized by individual users or third party developers.
While NQ Mobile may parade NQ Live as highly revolutionary, innovative, brand new, and a game changer it isn't really too different from HTC's BlinkFeed aside from it being open to third parties. There's nothing wrong with the concept for the product itself except the issue is that such a solution can really only be monetized by NQ Mobile through advertisements.
Some smartphone manufacturers and wireless carriers may be willing to go along with NQ Live since it provides them with a method of monetization. However the real question is do users really want their desktop wallpaper on their phone to contain banner ads, pop up ads, or even ads that takes up the entire wallpaper? Generally individuals dislike advertisements much more on their phone compared to when surfing a website on a computer. This is often due to the small screen size of phones any visible advertisement would have to take up a much larger percentage of the screen. This may sometimes lead to users accidentally clicking on an advertisement when using an app.
Therefore how well user reception will be for desktop wallpapers with ads are questionable. Now it appears the advertisements can be disabled to make it less intrusive to users but that would provide no real method for NQ to monetize NQ Live. Currently it seems that all the hype from NQ regarding NQ Live is unwarranted. Even if the concept is as great as NQ claims then there exists the risk of Google simply adding a similar feature to a newer version of Android and making NQ Live worthless.
Music Radar - Not quite Shazam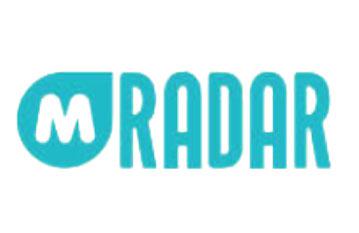 Another app that NQ Mobile's has being highly touting lately is their Music Radar app. The app itself does offer the same function of helping users find songs as Shazam. Although the reported numbers of users and music search queries for NQ Mobile seems suspicious when compared to Shazam.
In an October 10, 2013 press release NQ Mobile reported that Music Radar exceeded 15 million downloads and now has 3 million search inquiries a day. As a comparison in July of 2013, Shazam CEO Rich Riley stated that they had a user base of about 350 million individuals and is used over 15 million times a day. So somehow Music Radar was able to generate 3 million music searches a day from just an install base of 15 million users while Shazam's themselves generates around 15 million searches a day from their 350 million user base, which is over 20 times larger than Music Radar?
Even assuming the figures reported by NQ for Music Radar is true, there's still the key issue of monetization again. The majority of revenue generated from Shazam comes from referral fees when someone purchases a song or album through their app on iTunes, Google Play, or other music stores. However it is much more difficult if not impossible for NQ to do the same since their users are largely in China.
The reason is because the piracy rate of media in China is extremely high. It was reported last year that almost a staggering 99% of music downloads in China are pirated and illegal downloads. This begs the question even if the Music Radar search queries being reported is real, how can NQ monetize the app. Or is this just another product where they can report impressive user growth but no real revenue?
Hissage iSMS - Another Monetization Issue
It also seems NQ Mobile recently has been proudly proclaiming how successful their supposed joint venture with MediaTek for Hissage and their iSMS mobile messaging platform is. NQ claims daily usage is now over 2 million users for iSMS.
The question again though is assuming the reported number of users is real, is there really any way to monetize these users? Advertisements would seem to be the only solution for monetizing a messaging app. However would this deter users away if they introduced ads and drive them to ad-free alternatives?
Yet again this issue comes down to how NQ can actually monetize this app or is it just merely good for PR fluff where they can report how the total number of users has grown tremendously.
NQ Inmotion - Knockoff Segways?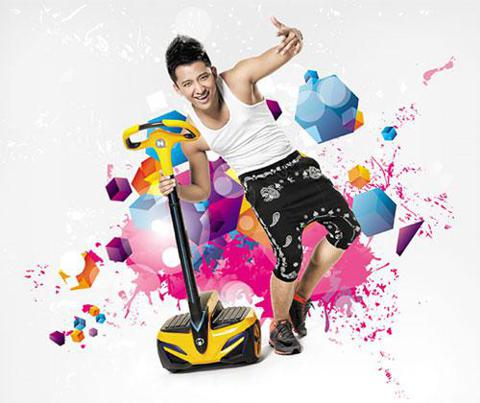 Click to enlarge
This is a real head scratcher to us but we really can't see any connection between the mobile businesses and selling knockoff Segways. If NQ's core business of mobile security, mobile gaming, and other areas has so much potential for growth why would they waste resources to branch out into selling personal transport devices rather than focus on their core competencies? It is one thing for mobile software companies to sell their own branded smartphones but to go to Segway clones is a real stretch. However it seems NQ Mobile is in fact very serious about their NQ Inmotion product.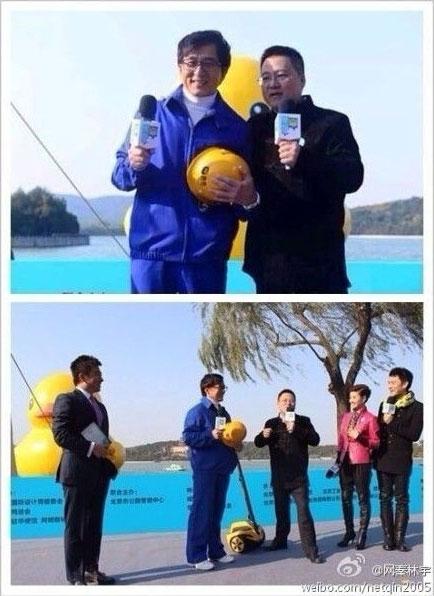 The company even hired Jackie Chan at an event to help promote NQ Inmotion (pictured above with NQ Mobile co-founder and Co-CEO Dr. Henry Yu Lin). However at a retail price of RMB 12,800 (around US $2,100) for the cheapest model, the target market for them in China would appear to be very limited. We aren't quite sure what NQ is trying to accomplish with knockoff Segways and the company itself never mentioned the product once during their Investor Day presentation and how it relates to the future of the company.
Some investors may simply chalk this up as a part of innovation. However we don't see anything innovative on selling knockoff versions of another company's product.
Or perhaps NQ Mobile simply decided to go into the personal transport device business because their Co-Ceo and Co-Founder Dr. Henry Yu Lin seems to be very fond of wearing helmets for some reason as seen below.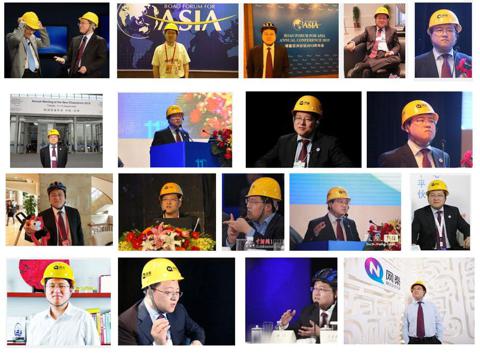 Click to enlarge
NQ Mobile is not Qihoo
It appears some investors see that NQ Mobile produces mobile antivirus apps and operate in the mobile field like Qihoo does and automatically assume they deserve the same valuation levels at Qihoo. Those investors should take a much closer look at Qihoo and their entire business.
Qihoo has a market leader position in PC antivirus software in China, is the market leader for mobile antivirus in China, and has the most popular Android app store in China. In addition, their search engine So.com is now second in China and has been taking market share away from Baidu. In fact much of the appreciation in Qihoo's stock price this year can be attributed to the success of their search engine. Now whether or not Qihoo is currently more than richly valued and is another story.
Investors should also note that Qihoo is now spending more on R&D as a percentage of revenue than any other software and computer-services company. NQ Mobile on the other hand is not even anywhere close to being as well positioned as Qihoo is in reaping the benefits of mobile growth in China. In addition NQ is also not spending anywhere close to the level of Qihoo on R&D.
Conclusion
Even holding your breathe and just assuming everything is legitimate with NQ Mobile, it still doesn't change the fact that they aren't really a market leader in China in any of the fields they are currently competing in. Not in mobile antivirus, not in mobile gaming, or mobile enterprise services. With NQ Live they are also entering the Android enhancement and personalization market which obviously they won't be the leader. That honor currently seems to belong to the recently IPOed Sungy Mobile (NASDAQ:GOMO) and their suite of apps.
The lucrative mobile industry in China is extremely competitive and there are much bigger and well positioned players. With giants such as Tencent and Qihoo challenging NQ Mobile it is silly to simply assume that NQ can thrive simply because of the potential of the mobile industry. In addition with Baidu and Alibaba now also making a bigger push into mobile, competition will become fiercer.
The difference between these giants and NQ is that they've already built an extremely large and profitable user base early on from China's Internet industry through PC users and accumulated huge warchests. Therefore they can easily sacrifice profits in order to gain market share in mobile if needed. Not something you can say about NQ Mobile. NQ Mobile isn't as well positioned in the mobile market as management would have you believe.
In addition, even if you simply believe everything NQ Mobile's management tells investors on how great their new offerings such as NQ Live or Music Radar is, you still have to ask how can those products be profitably monetized. Simply looking at reported user growth and thinking how large the mobile market would become would be repeating the folly of the dot com bubble days.
Even when graciously assuming there's no fraud whatsoever at NQ Mobile, it is a still a second rate company at best with no real advantage compared to others in the field. However adding the risk of shares being delisted and ending up completely worthless to the stock, investors should ask themselves if they really cannot find a batter investment out there.
Disclosure: I am short NQ. I wrote this article myself, and it expresses my own opinions. I am not receiving compensation for it (other than from Seeking Alpha). I have no business relationship with any company whose stock is mentioned in this article.
Additional disclosure: While I hold a short position on NQ at the time this article was submitted, I have been actively trading NQ both long and short the past few weeks. I may continue to do so in the near future.