The tone in markets has again generally been positive overnight, building on the previous day's rebound in risk appetite. The S&P 500 has closed up a further 1.3%, led by the healthcare and industrials sectors, and the commodity complex was stronger across the board. Crude was up especially strongly, presumably not influenced by Punxsutawney Phil's forecast that the US can look forward to another six weeks of Winter (according to Wikipedia the famous groundhog has been correct just 39% of the time since records were kept in 1887). General Electric (NYSE:GE) rallied 3.7% for the top advance in the Dow Jones Industrial Average. Ford (NYSE:F) climbed 2.4% after posting a 25% increase in U.S. sales last month.
As far as newsflow was concerned, the EC's Barroso noted that the Commission had assessed Greece's planned program to reduce its estimated fiscal deficit from its current almost 13% of GDP to below 3% of GDP by 2012. According to Barroso the program is "feasible but subject to risks." Meanwhile, former Fed Chairman Volcker's testimony up on Capitol Hill went much as expected – certainly the market displayed little reaction. As had been foreshadowed, the former inflation-fighting central banker argued that commercial banks should be restricted from proprietary trading whilst hedge funds, private equity funds and trading activities unrelated to customers needs should stand on their own. On the datafront it was comforting to see US pending home sales broadly stabilize in December after the record decline reported in November. But US auto sales were a touch weaker in January. And the ABC consumer comfort index dropped a point to -49 last week. Meanwhile, Germany's consumers spent a little more in December but the trend in spending there remains very weak, despite a reported willingness to spend, though the cruel weather played its part methinks.
Quietish thus far today unless you're a Portuguese bond trader (in which case you are probably suicidal) as they seem to be the new Greece. Indeed as I write I hear rumors of a failed T Bills auction. Data wise we've just had the ADP jobs report from the US to whet our appetite for the biggie (Non Farm Payrolls Friday). The report itself showed the private sector shed 22k jobs in January (versus economist's expectations for a -30k print). So a minor positive. The market is looking for a flat read on US Non Farm Payrolls i.e. no job losses. Stocks wise, disappointing numbers and outlook from Pfizer (NYSE:PFE) are weighing on the health care sector at the US open and 70% drop in Q4 profits reported by insurer Metlife isn't helping the tone. Data wise the key services ISM number came in light at 50.5 against market expectations of a 51.0 read.
Today's Market Moving Stories
The EU Commission endorsed Greece's austerity package… but at what cost? The monitoring of the program implementation is extreme. Greece has almost surrendered fiscal sovereignty. Thankfully, this assists the government in Greece to deflect blame for implementing the programme to a higher body. Generally speaking, this EU endorsement is positive for Greek debt but what matters is the reception to the next 10 year Greek bond deal which is pending. Portugal looks to be next in the line of fire of the markets.
The Bank of China, the country's third-largest bank by market capitalization, has raised mortgage rates in response to the government's lending clampdown. It has halved discounts on mortgage rates for first time home buyers to 15%.
The 21st Century Business Herald China reports that the government has set a first-quarter new-lending target of no more than CNY 2.4 trillion, which is around 30% of the government's full-year target of CNY 7.5 trillion.
The Nationwide Building Society's UK consumer confidence index rose three points to 73 in January, almost twice the low of 39 recorded in the same month last year. Within the overall index, optimism over the current economic and employment climate ticked higher – with the present situation index rising to 23 last month from 20 in December.
Ray Barrell, a researcher at 'think tank', the NIESR, said that "it is regrettable that people are worrying about the long-term debt problem rather than the short-term output problem… With the current output gap, there is no reason to tighten fiscal policy this year. If anything there is a case for loosening fiscal policy in the near term."
UK Services PMI in January fell to a weaker than expected 54.5 from 56.8, vs 56.5 expected. This is in contrast to the surge in the manufacturing PMI earlier in the week but still suggests some normalization in January, with the index moving down towards more believable levels.
Euro area PMI in January was revised up slightly to 52.5 from the initial estimate of 52.3, slightly better than expected. However, in the details, the employment index and business expectations were both revised down.
Mohamed A. El-Erian, whose firm runs the world's biggest mutual fund, said the largest stock market decline in 11 months may worsen amid persistent U.S. joblessness and economic growth that trails analysts' forecasts. Investors have wrongly priced in an "orderly" withdrawal of stimulus measures, a rebound in bank lending and coordinated government policy to restore growth, he said.
In a long, but very worthwhile lecture, Jim Chanos, lays out in full detail the case against China. Definitely worthwhile if you're interested in what is becoming the main economic debate right now.
US Earnings Season To Date
The December quarter S&P 500 reporting has been very good. Wall Street, however, has not been. It seems that the good news on earnings has been trumped by adverse news elsewhere (Asian tightening, sovereign risk, bank regulation). It may also be a hint that the 2010 upside 'surprise' is already in the price. With 207 companies reporting (55% of market capitalization), earnings have beaten expectations by 20%. Financials have beaten expectations handsomely – they were expected to lose money, but have made some ($7.6 billion more than expected so far). The surprise is as broad as it is deep: 58% of companies have beaten forecasts by at least 5%, and only 17% have missed by 5% or more (the lowest since June quarter 2004). Broadly speaking, cyclicals have reported the biggest surprise. As important, this reporting season – unlike its recent predecessors – has seen revenues surprise on the upside (by 2.9% for non-financials). For most of 2009, earnings had exceeded expectations, while revenues had fallen short – implying that the surprise was in the ability of corporate America to cut costs to widen margins. Also companies with higher overseas sales have reported larger revenue surprises, but smaller earnings surprises, than companies less reliant on foreign sales.
Despite the significantly better-than-expected earnings numbers, earnings revision momentum is rolling over. Since the reporting season started, Q4 EPS estimates have increased by 7.7%. However, consensus earnings forecasts for calendar 2010 have risen by only 1% over the same period. This fits with my view that the sell-side consensus already has a V-shaped earnings rebound in its forecasts. The consensus got the V-shaped bounce in Q4 – for GDP and earnings – but because that's what was expected, no material upgrades have been required. I do not expect a sustained V-shaped recovery.
The December quarter GDP outcome is the best quarter I expect to see in this expansion. This gap between what I think is likely and what the market now expects threatens to trigger a material correction later in the year, in my view. However, the prospect of better macro data in the near term could stabilise markets. Look to turn more defensive when we see the leading growth indicators fade.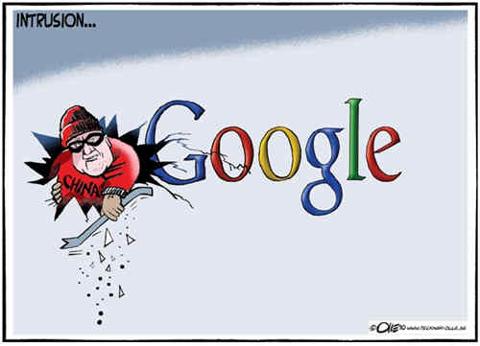 The Pain In Spain
Banco Santander, the biggest Spanish bank, faces increased investor scrutiny over lending to property developers after Banco Bilbao Vizcaya Argentaria (NYSE:BBVA) said its doubtful loans in Spain almost doubled. "It's all to do with real estate and developers, and I don't think Santander is any different," said Helmut Hipper, a fund manager at Union Investment. "There was the perception that there was outstanding quality in BBVA's loan book, but now it's back to reality." Bad loans as a proportion of lending in Spain and Portugal leapt to 5.1% in December from 2.6% three months earlier. Santander CEO Alfredo Saenz said in October he expects a default rate of 3.3% on Spanish loans by year-end.
In a somewhat shocking and worrying statement, a leading Spanish lender has declared the country's real estate sector is "bankrupt." According to Santos Gonzalez Sanchez, president of the Spanish Mortgage Association who speaks on behalf of the country's mortgage lenders, there is so much debt in the industry that finance for property development has effectively dried up. Gonzalez pointed out that Spanish developers had a combined debt of €324 billion in the third quarter of 2009, the equivalent of around 30% of Spanish GDP. The interest bill alone is around €15 billion a year. More than 50% of the debt was used to buy land for which there is now no market. "The viability of the property sector is in question and it is putting the financial sector in danger," he warned. Some experts believe that Spain needs to create a 'bad bank' where all the toxic real estate loans can be dumped, freeing the banks from their bad debts and enabling them to start lending again.
Adding to the pain, more than half of Spain's landlords are dodging taxes as the rental market expands, depriving the financially strapped government of more revenue each year. Owners are asking for payment in cash from tenants to avoid tax on €2.5 billion of earnings annually, the Gestha union of tax inspectors estimates. An increase in rental properties nationwide hasn't generated any more tax revenue. The Spanish government, seeking to pull the country out of its deepest recession in 60 years, needs all the money it can get right now.
Company News
The UK Office of Fair Trading may ask the European Commission today to let it take over the review of the merger of the UK mobile-phone units of France Telecom's (FTE) Orange and Deutsche Telekom's (DT) T-Mobile. The EC has 10 days to decide whether to refer the review to the OFT or to continue with the investigation itself.
German business software company SAP (NYSE:SAP) has a strong order pipeline in Asia-Pacific and is seeing some customers in the region growing more confident about their business prospects, a senior executive said.
The weak refining market will be Shell's (NYSE:RDS.A) nemesis this quarter, with a predicted loss of between $150 million and $200 million more than offsetting better upstream earnings due to the higher oil price, analysts say. RBS cut its fourth quarter Shell earnings forecast by 19% to $2.9 billion last week, "to reflect the impact of extremely weak refining margins." Any information the company provides on progress in its restructuring program will be key. The speed with which cost savings and efficiencies introduced in the program can filter through to Shell's financial performance will determine whether the company can return to profit growth early in the first half of the year, or if that recovery will be delayed to the third or fourth quarter as some analysts fear.
Rio Tinto (RTP) is seeking about a 40% rise in the 2010 long-term iron ore supply benchmark price in negotiations with steelmakers in Japan and South Korea.
Rolls Royce (OTCPK:RYCEY) is facing the scrapping of a deal set to earn the company and its partners £30 billion over the next 20 years. US Defense Secretary Gates and President Obama are determined to axe the second engine for the Joint Strike Fighter jet program, which Rolls Royce is developing with General Electric.
Electrolux (OTC:ELUXF) Q4 results came in broadly in line with expectations, albeit the Group gave some negative tones with respect to prospects in 2010. Margins in both Europe and North America declined and management have flagged that raw material costs have started to rise again, a trend which is expected to continue in 2010.
BAE (OTCPK:BAESY) dropped 2.9% today. Lockheed Martin (NYSE:LMT) said its F-35 Joint Strike Fighter partners Northrop Grumman (NYSE:NOC) and BAE Systems may share in the loss of all or part of $614 million in fees. US Defence Secretary Robert Gates yesterday said Lockheed's fees on the F-35 fighter jet program would be withheld because a "number of key goals and benchmarks." Goldman Sachs added BAE to its "conviction sell" list, saying it's "increasingly concerned on the outlook for defense spending in the US and UK.
And Finally… How The Big Banks Make Money

Disclosures: None