One of these things is not like the other . . .
The trends below bear watching as they served as important leading indicator of things to come in 2008. Kinks in the reflation trade were visible at the time despite CPI spiking higher through H1-08. Coincidentally, we expect increasing CPI prints through H1-10 as well. But recent kinks look eerily similar to the deteriorating internals ignored by so many ahead of the Great Contraction.
Is the market beginning to sniff out heightened deflationary pressures later in 2010 or 2011? Time will tell, but given excessive valuations and heightened macroeconomic uncertainty in the aftermath of crisis, we are quite happy to take some risk off the table here, given the trends below.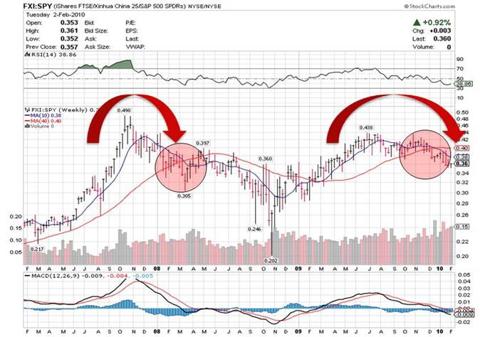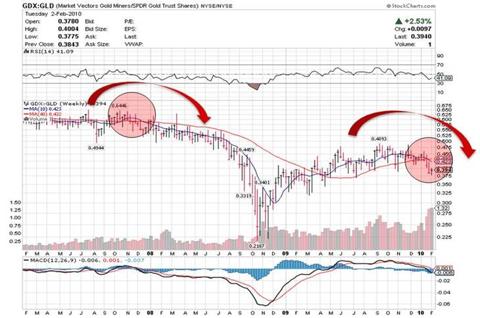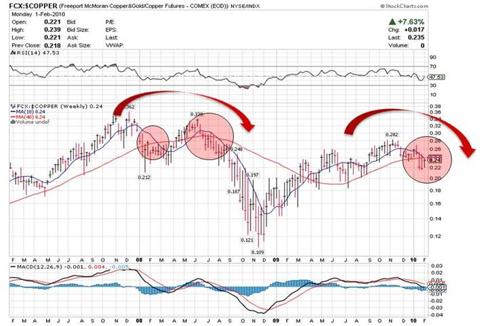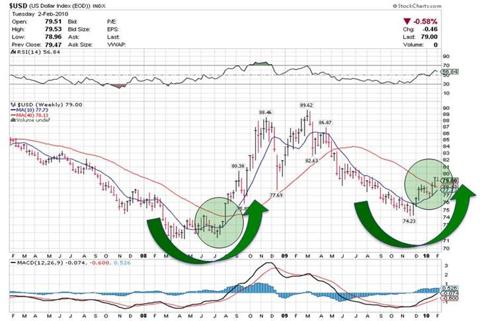 Disclosure: Author holds a long position in GLD and a short position in FXI