In the first of this two part in-depth look into the Young And Restless Retirement Portfolio, I focused in on three of the core drivers of the portfolio; Ambarella (NASDAQ:AMBA), Galena BioPharma Inc. (GALE) and Amazon (NASDAQ:AMZN).
Actually it was more about whether I would take profits in these three stocks, since they have had rather spectacular increases in a short period of time. I hope each of you would take a moment to read this article to understand my thought process and to familiarize yourself about each of the three stocks I focused on.
In this part of our in-depth look at our strategy for the other three stocks in the portfolio, I will focus on Facebook (NASDAQ:FB), Yahoo (YHOO) and Zynga (NASDAQ:ZNGA). These three stocks have had significant increases as well and what we do now is important to note, and why.
Yes It Is Time To Sell Some Stock, But Just A Little
The "Young and Restless" portfolio now consists of Galena Biopharma, Amazon, Facebook, Yahoo, Zynga and Ambarella.
While the entire portfolio has produced spectacular results, let's look at the three stocks that were not covered in the first part of this series.
| | | | | | |
| --- | --- | --- | --- | --- | --- |
| Stock | Orig.Price | Price Now | Orig. Invst | Value Now | %+/- |
| FB | 24 | 46 | 20,000 | 38,000 | 90% |
| YHOO | 22 | 37 | 20,000 | 34,000 | 70% |
| ZNGA | 3 | 4.46 | 10,000 | 14,800 | 48% |
Facebook
We purchased two 10k chunks of FB stock for this portfolio after the IPO when it was less costly than the IPO price itself. As of right now, the stock has increased by about 90%, and I will be selling half of our position to book some solid profits.
The cash will be paced into our cash reserves to deploy at a later date into a different stock that might offer us the immediate growth that we have enjoyed with Facebook.
I do not think FB is going to tank, nor am I suggesting that the stock is a sell. What I am suggesting is that it is my opinion that there are few catalysts right now to push the stock higher than it is now.
I do realize that Mark Zuckerberg has a lofty goal of bringing the internet to everyone for far less than it costs right now, but is that actually achievable, and will it move the stock upwards?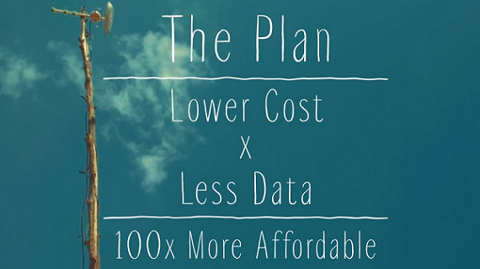 One of Mark Zuckerberg's stated goals is to connect everyone around the world to the Internet. He even started an entire organization dedicated to it last month. The goal is simple, but a big question looms: how exactly is this going to be done?

The answer: by lowering both costs and data.

Zuckerberg and Internet.org, the project he started with Ericsson, MediaTek, Nokia, Opera, Qualcomm and Samsung, revealed some more specifics about how they plan to get the next five billion people around the world online in a video.

Getting everyone online is important, Zuckerberg said, because it democratizes ideas.
Sounds wonderful and I will continue to own shares, just not as many for now. I think that Facebook and Zuckerberg should focus more on the business and place "saving the world" on the back burner for now.
Yes, I would sell half of my position of FB to raise cash reserves.
Yahoo
Yahoo has made some strong headway starting from the very top. Marissa Mayer has done what I consider to be remarkable. She has transformed Yahoo into a go-to destination by upgrading the appeal in many important areas.
The new Yahoo logo is actually pretty cool looking.
The finance section has been overhauled and is upgrading content as well as interactions.
The fantasy sports section has been upgraded and is actually producing revenues on its own, by charging players for premium games.
Yahoo has always had a really good email system, but that too has been upgraded.
The latest upgrade has been to sign Katie Couric to lead Yahoo's exclusive content on its homepage and become its global anchor, among other things I am sure.
Some might dismiss the Couric move as some sort of stunt to reach a certain demographic. Actually she brings an enormous amount of experience and talent for Yahoo to benefit from. The word is that Katie will be continuing her talk show work on ABC for the time being as well.
The synergy that I can see between ABC and Yahoo could be dramatic in terms of exclusive as well as shared content. As far as I'm concerned, this now puts a face on a go-to website that is recognized around the world.

Prior to this move, I was contemplating taking a few chips off the table in this stock. As of now, I think this throws Yahoo into a whole new league. Can you place a face on ANY internet website that will virtually be responsible for exclusive content from around the world?
No, I would not sell any shares of Yahoo.
Zynga
Everyone called me crazy to buy shares of ZNGA. As far as I was concerned, the hiring of Don Mattrick as the CEO and the departure of Mark Pincus was the beginning of placing the company on the right track. Truth be told, I was more enamored by the online gaming potential, but Mattrick has been able to make the needed adjustments, both in social gaming, and in hiring of key personnel such as a new COO, Clive Downie.
Downie, 41, joins Zynga from DeNA Co., Ltd., a global leader in mobile social gaming services, where he most recently served as Chief Executive Officer of DeNA West, the company's American and European division. In that role, Downie oversaw the company's mobile social game platform, Mobage West, and also managed DeNA's western third-party business and first-party game studios in San Francisco, Vancouver and Chile. Prior to that, Downie was Vice President of Studios, managing DeNA's internal studios in North America and Europe, and the Vice President of Marketing and Revenue at ngmoco, Inc., a mobile game company acquired by DeNA in October 2010.

Before joining ngmoco, Downie spent more than 15 years at Electronic Arts where he served as Vice President of Marketing, managing some of the world's most successful game franchises including FIFA Soccer, Need for Speed, Medal of Honor and Command & Conquer. Additionally, Downie held management positions at Mattel, Inc., where he led international marketing and licensing for Hot Wheels Motorsports.
As we all know, mobile is the key to growth for any social gaming company and Downie has massive experience. It is a wonderful acquisition of talent by Mattrick, and it should solidify the emphasis that Mattrick has placed on mobile social gaming.
By the same token, who would have guessed that the company would become profitable so quickly? In a conference call following the company's strong third quarter earnings on 10/24, Mattrick spoke about what opportunities he sees for Zynga's future.
"We have an incredible opportunity to build new muscle, embrace new practices, and create old ideas that will contribute to the growth of our market," he said. The company was able to beat expectations in the quarter, and Mattrick announced that he now expects the company to be profitable on an adjusted EBITDA basis.
The company now has five commitments, he said, to align the organizational structure and create a foundation for growth. They are: grow and sustain top franchise, create new hits, move to mobile, prove out the Zynga network and drive efficiency.
It is my opinion that this stock has just begun to scratch the surface, and 2014 could see another 48% rise in its share price. Perhaps even more if it achieves profitability sooner than later.
No, I would not sell any shares of Zynga.
The Bottom Line
I will be adding about $19,000 to this portfolio's cash reserves as of today, 11/26, when I sell half of our position in Facebook. By doing so, we will have $32,700 to be invested in a few more potential growth stock winners for 2014.
I am looking at Twitter (NYSE:TWTR) at a price between $35-$38/share, and believe it or not, Groupon (NASDAQ:GRPN) which I will be reporting on very soon.
Disclaimer: The opinions of the author are not recommendations to either buy or sell any security. Please remember to do your own research prior to making any investment decisions.
Disclosure: I am long AMBA, AMZN, FB, GALE, YHOO, ZNGA. I wrote this article myself, and it expresses my own opinions. I am not receiving compensation for it (other than from Seeking Alpha). I have no business relationship with any company whose stock is mentioned in this article.