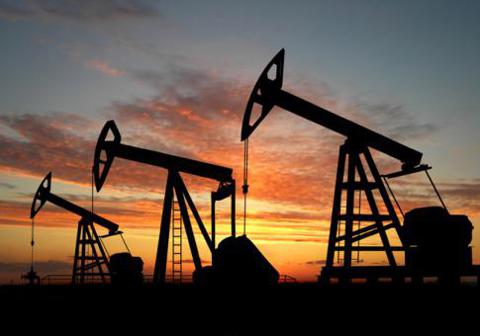 Investing in the energy sector can be challenging these days when investors are not sure of how different forms of energy may shape up in the future. With no single industry in the energy sector appearing to be the sure bet, should investors continue to invest in traditional oil, gas and coal, while having to worry about potential negative financial impacts from likely reduced fossil fuel consumption in the future? Or should investors venture into the development of alternative energy of solar, winds and the like, but without knowing whether any of the renewable energy sources can really take hold someday? It can get even more puzzling when factoring in uncertain public policies on the issues of carbon burning, greenhouse emissions and climate change.
Instead of dwelling on the biggest energy question of the time - what the energy future will look like - to which no one seems to have a convincing answer, investors are better off to act on what they know is currently in play during this likely prolonged energy transformation. For the oil industry, there is now the open concern of the so-called unburnable reserves, meaning that some of the known oil reserves, a lot of which have been discovered by big oil companies like Exxon Mobil (NYSE:XOM) and Chevron (NYSE:CVX), may have to remain underground in order to maintain a set target of an allowable global temperature increase.
Throughout the history of any mining business, untapped but proven mineral reserves often represent significant economic value for the companies that have found them. But going forward, it's possible that big oil companies may lose some of their previously recorded value on their books if the reserves they have invested in are deemed unburnable and can never be brought online. It's only logical that in response, oil companies may start thinking about bringing down their capital expenditures on future reserve explorations.
That may be just the case for some oil majors. Over the last 5 years, capital expenditures increased only 15% and 11% on average each year for Exxon Mobil and Chevron, respectively, while the same measure remained flat for BP (NYSE:BP) and Royal Dutch Shell (NYSE:RDS.A) and even decreased at ConocoPhillips (NYSE:COP). The numbers indicate, at best, very moderate capital investments by the oil majors, given that intensive capital investments could easily call for doubling the amount of investments year over year.
The slowdown in capital investments may be especially true for Exxon Mobil, which has seen a steady decline in the outstanding part of its long-term debt, a primary source for financing capital expenditures. With less capital expenditures eating into its available cash and leaving the company a larger cash pile, Exxon Mobil has been able to get more done from paying down debt, repurchasing shares to keep paying out dividends.
Regardless of what the energy future may hold for oil companies, they remain a viable investment during the supposed energy transition for investors looking for generous cash payouts, while keeping their eye on how competing energy sources may play out over time. Recent news of Berkshire Hathaway's (NYSE:BRK.A) (NYSE:BRK.B) investing in Exxon Mobil is hardly a surprise. Always preferring guaranteed payments on his investments, Mr. Buffett is said to know what's going on inside Exxon Mobil. But what's no secret to outside investors is the company's increasingly favorable cash situation.
Exxon Mobil's current trailing-twelve-month payout ratio is over 30% and its 5-year dividend growth is close to 10%. Elsewhere at Chevron, BP and Royal Dutch Shell, dividend yield ranges from approximately 3% to 5%, not a really high level but something rarely seen for a lot of companies in today's market environment whereby over-the-top valuation and next-to-nothing payouts are more of the norm.
Generally considered to have entered into the mature phase of its operations, the oil industry is now a well-oiled cash generating machine. The amount of revenue from big oil companies can be multiple times the value of their deployed total assets and shareholders' equity, something likely unmatchable by many other businesses. It's also one reason why some leading oil companies such as Exxon Mobil and Chevron can achieve return on equity between about 20% and 30% on a rather consistent basis.
At those ROE levels, big oil investors can expect shorter time recouping their investments, which means accumulating profits the rest of the way. And yet stocks of oil majors may have indeed been undervalued just as Mr. Buffett has so claimed. Price-to-sales ratio is about a mere one to one for both Exxon Mobil and Chevron. The market seems to have overlooked the ability of big oil companies to generate sales that are often in the hundreds of billions of dollars.
With no other viable alternatives claiming to be replacing conventional oil and gas in the foreseeable future, established oil companies will still be the ones providing the bulk of energy supplies for transportation and power generation and bringing in continuous cash flows as energy consumption worldwide continues to increase. With more than one hundred years of exploration and drilling experience, oil companies are probably in their best time today to achieve the most cost-effective financial payoffs. Investors can expect to earn considerable cash payouts before the end of the age of oil ever draws near.
Disclosure: I have no positions in any stocks mentioned, and no plans to initiate any positions within the next 72 hours. I wrote this article myself, and it expresses my own opinions. I am not receiving compensation for it (other than from Seeking Alpha). I have no business relationship with any company whose stock is mentioned in this article.