OCZ Technology (NASDAQ:OCZ) gave investors a rather sour early Thanksgiving Black Friday deal with a stock halt Wednesday morning at 8:05 A.M. Eastern. Speculation on both sides was rampant with longs screaming it was a buyout and on the other side, shorts proclaiming it would be a bankruptcy announcement.
In the end, the shorts don't pass bets paid off and OCZ has officially thrown in the towel. Toshiba will be acquiring OCZ assets. If they cannot reach a deal, OCZ has stated that it will still file bankruptcy and then liquidate the company. Since Toshiba has OCZ in such an unfavorable position, we would not expect to see a very favorable deal for OCZ shareholders. Additionally, according to OCZ:
Hercules Technology (NASDAQ:HTGC) has taken control of OCZ's assets on deposit at Silicon Valley Bank and Wells Fargo.

What Happened?
We have reported on OCZ for quite some time and have been very vocal in our assessment that the company only has one option and that was to sell the company fast or they were going to go bankrupt.
OCZ went from a high flying stock to cooking its financial statements which cost innocent invests dearly. Several shareholder lawsuits ensued as well as an SEC investigation. After this, it was all downhill for OCZ. Gross margins imploded as well as revenues from the consumer division and the power supply division. Enterprise technology was prophesied to be the savior of the company but even its growth was lackluster although according to OCZ they did secure a small datacenter win for a nameless entity but that revenue has dried up according to the company. In the end the strategy of going up against the NAND producers such as Micron Technology (NASDAQ:MU) proved to be a losing strategy (much like we have been preaching).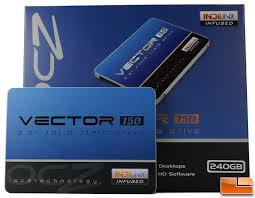 What Could Have Been Done?
OCZ should have made drastic cuts to its consumer division or even shelved it a little over a year ago instead of a mere 28% cut. The controller chip division should have been licensed off or sold off as soon as possible as the majority of OCZ enterprise hardware was using LSI Corporation (NYSE:LSI) chips anyway. It did not help matters when Ralph Schmitt moved from the board of directors to the CEO slot and took an automatic 700k bonus right out of OCZ depleted coffers.
OCZ's focus should have been 100% on enterprise with a strategy of battening down the hatches and stopping the financial bleeding. Once this was established (on a vastly reduced headcount), the company might have then tried to grow enterprise or sell the company to a compatible suitor.
The power division was also virtually ignored during this time period and sales fell off a cliff which is too bad as PC Power & Cooling made some very good products which we use in our offices. What really killed OCZ though was a flawed business plan and an inability to adapt combined with poor leadership.
Great, So What Now?
It is a mixed bag according to what side of the fence you are on. Shorts will obviously profit off this news while longs should cut the losses while they can. We would not expect longs to see any of the liquidated OCZ money as the 2nd group of lenders and then Hercules Technology have payout precedence over anyone and then it trickles down past the creditors and bondholders and lastly the stockholders.
Having experienced a bankruptcy first hand (3DO Stock anyone?) the price will continue to decay and while we held our 3DO stock till the bitter end, we never saw a single dollar from any bankruptcy come our way.
A Silver Lining
The silver lining in all of this though is shareholders that were defrauded and part of the shareholder lawsuit (that is pending court approval) might receive an additional payout. According to the terms of the proposed settlement to be approved or denied by the court in December:
The settlement is subject to negotiation of final documentation and court approval. Subject to Court approval, the settlement of $7.5 million will be funded by the Company's D&O liability insurance. The settlement may include an additional payment of the lesser of $6M or 4% of the net proceeds in the event that the company or any portion of it is sold within six months of the executed settlement agreement. This settlement would resolve the consolidated shareholder class actions pending in connection with the restatement.
End Game
This will most likely be our last article on OCZ as the stock is dead and done. It has been a fun ride and we have enjoyed the banter between the diehard longs that often compared OCZ to a beat up Apple Computer and the nay saying shorts that compared it to ENRON. We will continue to monitor the lawsuits and the SEC investigation to see what becomes of OCZ management. Our advice to anyone still in OCZ is to sell what you have Friday morning. Remember the markets close early at 1 P.M. Eastern on Friday.
Disclosure: I am long HTGC. I wrote this article myself, and it expresses my own opinions. I am not receiving compensation for it (other than from Seeking Alpha). I have no business relationship with any company whose stock is mentioned in this article.