This article is being written in response to why I like shares of Javelin Mortgage (NYSE:JMI) and why I am buying more on each dip. Yes there are macro level issues surrounding interest rates that need to be worked out. I believe that JMI is far more protected from the ill effects of rising interest rates versus the behemoths in the space, Annaly Capital (NYSE:NLY) and American Capital Agency (NASDAQ:AGNC). This is because JMI has a much more well-rounded portfolio compared to both NLY and AGNC, in my opinion. JMI is also outperforming both NLY and AGNC. Owners of both AGNC and NLY would do well to at least look over and compare their portfolio holdings versus that of JMI. Perhaps the largest criticism that I receive regarding JMI is that the name is not as well known as NLY and AGNC, and even worse, it is a young company that is ran by Armour Residential Management LLC (ARRM), pursuant to a management agreement, the same name behind the popular Armour Residential REIT (NYSE:ARR). We know that ARR has done very poorly, and share price has suffered. However, things seem to be going better with JMI as I will point out. Further, I will address what I have done with some of my holdings in AGNC and NLY.
Price Action is Key: JMI is Holding Up Far Better Than NLY, AGNC and Most Others in the Sector.
Figures 1, 2 and 3 show the price action in JMI, NLY and AGNC respectively in the past 30 days. At the time of this writing JMI is trading at $12.21, whereas AGNC is trading at $19.98 and NLY at $9.98. In the past 30 days, NLY shares are now down 15% while shares of AGNC are also down 9.2%. In stark contrast, the price action in JMI has been much stronger. In fact, whole these competitors are being further decimated in share value, JMI has managed to eke out another 3% gain over the last 30 days. Interestingly, compared to both NLY and AGNC, shares are not heavily traded. The three month average volume is about 385,000 shares a day exchanging hands. What about the p/e multiple? This is a strong consideration when investing in any mREIT, though better measures do exist. JMI has one of the best multiples out there, only trading at 3.11 times earnings. For comparison purposes, AGNC trades at 3.4 times earnings whereas NLY also trades at 3.0 times earnings, so JMI is certainly competitive in this regard. What about funds from operations, one of the most valuable statistics out there. JMI's funds from operations have been trending higher every quarter since inception, most recently at $48,439,000, whereas both AGNC and NLY's fund from operations have been trending lower for most of the past 5 quarters.
Figure 1. Share Price of Javelin Mortgage Investment, Last 30 Days.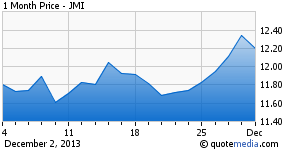 Figure 2. Share Price of Annaly Capital Management, Last 30 Days.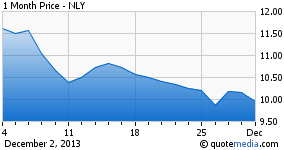 Figure 3. Share Price of American Capital Agency, Last 30 Days.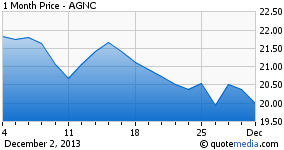 A Superb Interest Rate Spread
Despite the fact that JMI's net interest rate spread dropped from 1.75% to 1.72% quarter over quarter it is still a stellar number and exceeds that of AGNC and NLY. But where does this number come from? For that answer we must turn to the building blocks of the spread. First, JMI's asset yield on its agency security portfolio for the quarter was 3.04%. JMI's average cost of funds increased 12 basis points to 1.22% for the third quarter, from 1.20% for the second quarter, due to higher average swap costs associated with entering into longer dated swaps during the quarter. When compared to AGNC and NLY, 1.72% for the overall spread is incredibly strong.
JMI Still Trades at Huge Discount to Book Value, And It Is Likely The Discount Is Widening
I am going on record with this prediction. Provided that this month of December does not see a sharp spike in rates, I believe JMI's Q4 book value will rise above its Q3 book value. This is a key prediction, because book value drives share price. And as we know in 2013 it has been awful for book values. A rapid rise in the interest rates this year led to decreases in the value of all mREITs assets. This increased their leverage ratios and management knew they were sitting on troubled assets. When rates rose, the only way to limit the damage was to sell holdings of the portfolio, leading to huge realized losses. That being said, JMI has been doing it right. In the Q2 quarterly report, book value was $15.12, down from the first quarter. For the third quarter, JMI reported a small decline in book value of 2.8% down to $14.69 per share. On September 30, 2013, NLY was trading around $11.80 a share. This represents a massive approximate trading discount of 19.7%. With my prediction, it is likely that JMI is now trading at a greater than 20% discount to book value. That is a major buy signal in my opinion.
Very Recent Developments: A Buyback Program And Activist Investor Group
One reason I am really supportive of JMI right now is that the Board of Directors has authorized management to repurchase up to two million shares of its outstanding common stock. As such, less shares will be on the market, which artificially raises income per share. It means less dividend cash will be paid out in total as there will be less shares on the market. With the same taxable income coming in, but less shares on the market, this equates to the potential for increased dividends for current shareholders. Given the massive discount to book, the decision is wise. They will purchase shares in the open market or via private deals. They could devise a trading plan that could be adopted in the future. While the decisions ultimately lie with management, there is however an activist investor group pushing management, and I am on their side. Philip Goldstein whose investment group Bulldog Investors has been buying up shares of JMI, recently wrote a letter to the Board of Directors of JMI. This is key, as Bulldog owns well over a million shares of the company, holding a 7.7% stake in the company. In the letter, we learned that Bulldog will nominate its own directors for consideration on the Board at the next Board meeting. Further, much like I would like to see, Goldstein really wants the company to step in and start the buyback right now at an accelerated pace while the stock trades at such a massive discount to book. And that's why I have been buying. The stock is at a steep discount, and I see book value improving. Combined with the buyback, I see higher dividends ahead.
Let's not Forget the Stellar Yield
I have yet to mention the fantastic yield. The large yields are what mREITs are known for. While all the companies have cut, most notably with AGNC and JMI slashing their dividends essentially in half, JMI also cut, but wisely. They knew enough not to keep paying out beyond taxable income. With the cut down to $0.15 monthly, I believe JMI can easily afford to sustain this level, unlike AGNC and NLY which will cut. As it stands now, JMI yields 15.3% compared to AGNC's 15.7% and NLY's 13.7%. I will point out that the only reason AGNC is now exceeding JMI's yield has been that it has lost another 10% in the last few weeks.
Now For Some Controversy
I know that some reading this may not like what I am about to say, but it is the truth. How am I funding my purchases of JMI? Last week before the Thanksgiving holiday, I sold 10% of my NLY and 15% of the my AGNC position with the specific purpose of reallocating it to JMI. I still hold a substantial position in both AGNC and NLY, and if I was comfortable expanding my mREIT allocation beyond 10% of my total portfolio I would since I am in this for the long haul. However, the fundamentals at JMI, the portfolio composition, the buyback, the backing of Bulldog Investors, and the strong price action leads me to believe JMI will outperform AGNC and NLY in the next year or so. I most recently added to the position on today's dip at $12.18 per share. You will note that on ANOTHER down day for the mREITs, JMI is down far less than both AGNC and NLY.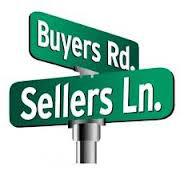 Conclusion
I am expanding my holdings in JMI on weakness before adding to either NLY or AGNC. To fund my purchases, I shaved some of my position in NLY and AGNC. I think some of the selling in AGNC and NLY are tax loss selling right now, but the stocks just aren't performing. JMI is simply healthier. I am aware of the risks associated with managements' track record at ARR. With the cut to $0.15, I think the dividend is pretty safe. I love the repurchase announcement. I love the activism from Goldstein. JMI is also simply more diversified than both AGNC and NLY, and also trades at much more juicy discount to book than does AGNC and NLY. It has a better interest rate spread than both AGNC and NLY and is taking steps to ensure its survival in this transition period for mREITs. As much as I love AGNC and NLY, and continue to have faith in their management teams, JMI is likely the better buy right now and I am rebalancing my portfolio slightly in response to this belief.
Disclosure: I am long AGNC, JMI, NLY. I wrote this article myself, and it expresses my own opinions. I am not receiving compensation for it (other than from Seeking Alpha). I have no business relationship with any company whose stock is mentioned in this article.