With a year-to-date gain of over 26%, the S&P 500 is having a great year. As impressive as these gains are, they pale in comparison to the 34% gain in the small cap Russell 2000. In fact, the Russell 2000 has not been up this much through the end of November since 2003. So what can we expect for the last month of the year?
The table below lists the historical return of the Russell 2000 in the month of December. As shown, December has historically been a strong month for small-cap stocks as the Russell 2000 has risen an average of 2.83% with positive returns nearly 80% of the time.
For each year, we also calculated the performance of the Russell 2000 in the first eleven months of the year to see how prior performance impacted December returns. Years highlighted in gray indicate gains of more than 20% through November. In those seven years, the Russell 2000 averaged a slightly lower gain of 2.43% with positive returns 71.4% of the time.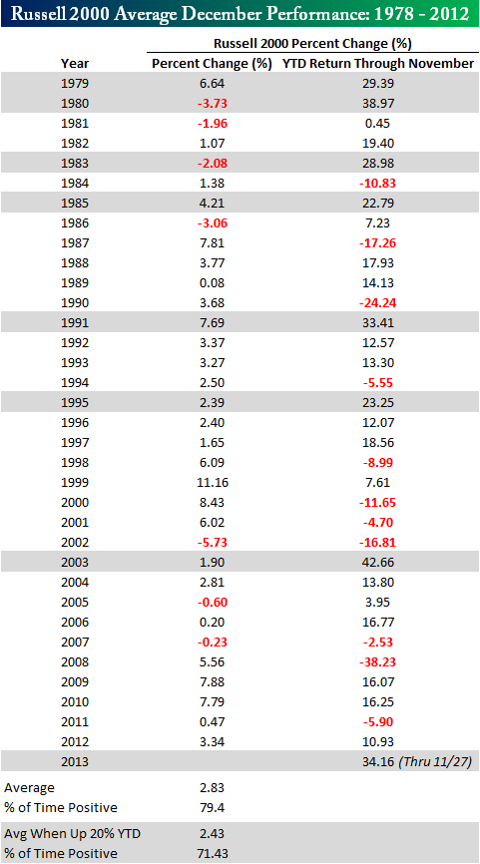 Click to enlarge