I don't remotely pretend to be a chartist or technical analyst, but the other day something caught my eye--the potential correlation between Brazilian stocks and Chinese iron ore.
The first graph shows Chinese landed iron ore prices (in the Port of Tianjin) for iron ore (Fe content 63%) courtesy of the Steel Index. The next chart (with much dampened dips) shows the BOVESPA (Brazilian stock market).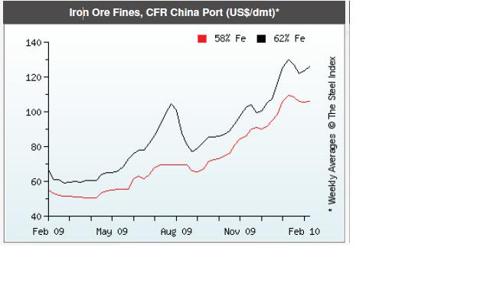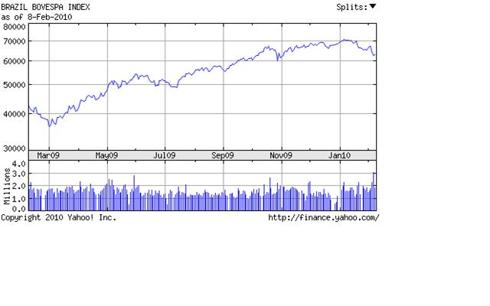 Disclosure: I do not own any stocks mentioned.