Shares in Lumber Liquidators Holdings, Inc. (NYSE:LL), a major vendor of wooden flooring, on November 22, closed down 11.75%, and became one of the largest decliners on the New York Stock Exchange on the day of its fall.
The stock has continued its downward path. Lumber Liquidators, a retailer that operates approximately 305 small warehouse styled stores has a $2.72 billion market cap and nearly 1 billion dollars yearly in total sales. The year 2012 showed sales of $813.33 million and profits before taxes of $78.49 million, a rate of 9.6%. The last quarter showed profits reaching 13.08% of sales. These statistics are a recipe for a great increase in company value, and so they were.
A possible reason for the decline was that Whitney Tilson, the hedge fund manager from Kase Capital Management identified, at the recently held Robin Hood Financial Conference, many problems facing the flooring store chain. He produced an elaborate 28-page report that supported his contentions.
Lumber Liquidators' gross profit increased from 34¼ % in Q2 of 2011 to 41¼ % in Q2 of 2013. Mr. Tilson indicated that this rapid increase in gross margin has been assisted by the sourcing of large quantities of illegally harvested and imported hardwoods from forests in the Russia's Far East (RFE). Its stock price followed the increased margins and multiplied in value 8.6 times, from $13.87 per share in September 2011 to $119.44 on November 15, 2013.
Allegations of illegal hardwood harvesting relied on a 64-page report produced by the Environmental Investigation Agency (EIA)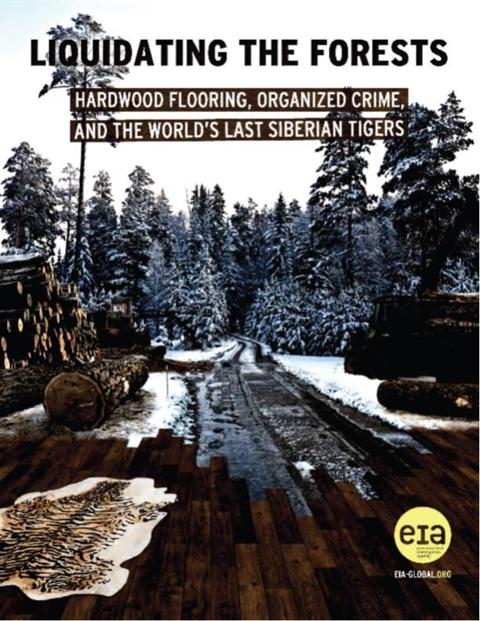 was cited by Mr. Tilson. Lumber Liquidators has been targeted by them for violating the Lacey Act, a law dating from the year 1900, which protected America's natural resources. In 2008, The Lacey Act has been amended to include the protection of world environmental resources.
The EIA report tells that Lumber Liquidators' activity negatively affected the survival of the endangered Siberian Tiger and threatened some of the largest temperate forests remaining on our planet.
Mr. Tilson mentions that these claims, at first view, will have only a small direct effect on Lumber Liquidators' financial health. He believes that the illegal hardwood harvesting will result in only small financial penalties for Lumber Liquidators even though the BP (NYSE:BP) and other environmental disasters that originated from assaults on our environment may have been very costly to the offenders.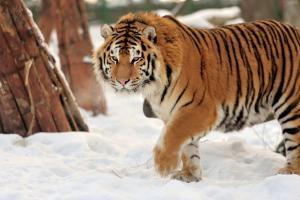 Survival of the tiger and protection of forests in a far off corner of Russia is not foremost in the mind of the American consumer, and history tells that environmental wrongs have little effect on a company's sales.
Two months ago, authorities from the Department of Homeland Security (DHS) and the Immigration and Customs Enforcement Service (ICE), in coordination with the U.S. Fish and Wildlife Service (FWS) and the Department of Justice, conducted a raid at Lumber Liquidators' offices in Toano, Virginia. The search warrants have been sealed so we are not certain why these actions have been made.
In 2009, an event similar to the raid at Lumber Liquidators occurred at the Gibson Guitar Company, a privately held corporation. When the FWS raided Gibson's offices, they established that Gibson illegally imported 9 cubic meters of ebony from the Island of Madagascar and a small amount of illicitly obtained rosewood from India. Gibson settled by agreeing to pay a $300,000 fine and a donation of $50,000 to the Fish and Wildlife Foundation. Gibson also abandoned rights to almost $1,000,000 worth of illegally obtained lumber, a total cost to them of almost $1,350,000.
Mr. Tilson is 'short' on Lumber Liquidators stock. He supports his position by presenting a persuasive explanation why he believes that Lumber Liquidators will decline in value. His main argument is that if Lumber Liquidators, like Gibson was forced to do that it will be required to give up its major source of low cost illegal hardwoods so that its gross margin will return to the levels existing in 2011. His report gives a target price on its stock of $53. Mr. Tilson mentions other reasons why Lumber Liquidators' stock value might decline but he concentrates in loss of gross margin as being the prime factor.
I believe that Lumber Liquidators' operational and quality problems represent a greater financial threat to them than the potential loss of gross margin. Whether Mr. Tilson's or my beliefs truly predict the prime basis for Lumber Liquidators' stock to lose value we both agree that the loss will continue.
Our theories are supported by the actions of Lumber Liquidators' management because of their recent large sell-offs of stock positions. During the last 2 years, insiders sold large quantities of Lumber Liquidators' stock, some at values much lower than present price.
In September 2013, Lumber Liquidators was accused of allowing large amounts of formaldehyde to be used in the manufacturing of its products. The Lumber Liquidators own website points out the dangers of formaldehyde as a carcinogen, and causes, when concentrations are over 100 parts per billion, severe health problems in humans. Customers who may not be concerned about worldwide environmental problems are certainly concerned with their own health.
An additional peril facing Lumber Liquidators is that consumer evaluations of its services have not been kind.
• The internet website of consumeraffairs.com has rated Lumber Liquidators with only 1 star out of five, and 88% of its customer reviews fall in its worst category.
• Website mythreecents.com has also given Lumber Liquidators a 1 star out of 5 rating
• about.com follows with a similar user rating of one star out of five.
• The Bob Vila's website that features Bob as the star of the magazine This Old House and is a spokesperson for "Bellawood," Lumber Liquidators exclusive flooring product. The site displays some evaluations that do not flatter Bellawood. Lumber Liquidators is mentioned in the site's customer complaints:
Lumber Liquidators - Bellawood "We purchased 682 sq. feet of Brazilian Teak Select HUSBT3SV and spent almost $4,000. We have defective flooring"
Lumber Liquidators Complaint "… a pre-finished white oak product from Lumber Liquidators that turned out to be … the wood: splitting, chipping, indenting, cupping. Lumber Liquidators Mid West Regional Manager … not an issue with the cupping. Lumber Liquidators never came out to …"
Posting "Just got a 2000 sq. feet bad batch! They want to charge me a restocking fee and won't reimburse me for the wood placed down before noticing it was basically 99 % bad!!!"
It is not difficult for you to develop a strategy concerning Lumber Liquidators' stock that will be profitable.
Disclosure: I have no positions in any stocks mentioned, and no plans to initiate any positions within the next 72 hours. I wrote this article myself, and it expresses my own opinions. I am not receiving compensation for it (other than from Seeking Alpha). I have no business relationship with any company whose stock is mentioned in this article.