You see, Michael, you'll be part of;
Railways through Africa!
Dams across the Nile!
Fleets of ocean greyhounds!
Majestic, self-amortizing canals!
Plantations of ripening tea!

All from tuppence, prudently, fruitfully, frugally invested
In the, to be specific:
In the Dawes, Tomes, Mousely, Grubbs, Fidelity Fiduciary Bank!

-George Banks and Co. - Mary Poppins
Introduction
I have recently published a couple articles on Seaspan Corporation (NYSE:SSW) covering their recent common and preferred equity offerings here and here. But, they are not the only shipping company that I like.
Ship Finance International Limited (NYSE:SFL) is a component of the Russell 2000 small cap index listed on the New York Stock Exchange. The Company has a diversified operating fleet of 61 vessels and rigs, let on long term fixed charters with an average tenor of approximately 10 years. The company has been a consistent divided payer, even throughout the economic downturn in the industry, and has recently raised capital to finance new builds at attractive rates.
This article will provide an overview of the operating fleet, review recent performance, including a review of financial and new builds, and provide a basic outlook for the company with respect to the shipping industry.
(West Polaris)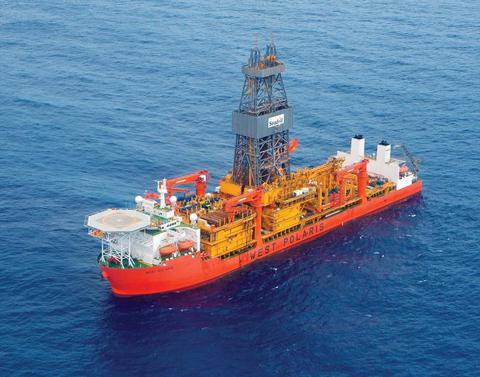 The operating fleet consists of 7 double hulled Suezmax tankers, 15 double hulled VLCC tankers, 12 dry bulk carriers ranging from 32,000 to 57,000 Dwt, 11 container ships ranging from 1,700 TEU to 13,800 TEU, 2 car carriers, 2 chemical tankers, 2 semi-submersible drill rigs, 2 jack up rigs, a drillship and 6 deep sea supply vessels. Of all these vessels, only 12 are on short term charter. The company has worked to expand and diversify the customer base from a single customer to more than a dozen, and they have expanded the diversity of their vessels from two types to 8 classes.
The company has also contracted to build 8 new container ships and one jack-up rig to be delivered through 2015. These vessels range in size from 4,800 TEU for the early deliveries to 8,700 TEU for the latter 4 ships. Ship Finance also recently disposed of two vessels, the VLCC Front Champion and Golden Victory. This is consistent with the Ship Finance's strategy to acquire assets at attractive prices to reduce the overall age of the fleet.
Recent performance
Ship Finance Limited reported the third quarter earnings on November 27. The company reported total operating revenues on a consolidated basis of $68.1 million, excluding $13.8 million of revenues classified as "repayment of investments in finance lease", and $76.1 million of charter revenues earned by assets classified as "investment in associate".
That means net operating income was $24.3 million, or $0.26 per share, and reported net income was $13.5 million, or $0.14 per share. The difference includes a recorded non-cash mark-to-market loss on interest rate hedge derivatives of $2.6 million and about $1 million of non-cash expense relating to one of the companies convertible bonds. The quarter also included $1.4 million of drydocking costs which were fully expensed in the quarter.
The company also declared their 39th consecutive quarterly dividend, at $0.39 per share. In addition, Ship Finance successfully refinanced $390 million bank debt related to one of the ultra-deepwater drilling rigs, and (as mentioned above) sold off two of the older VLCC tankers.
(Mindanao)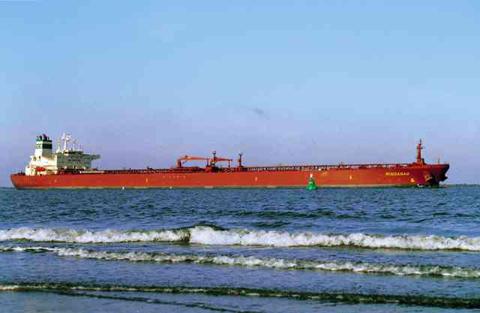 Financials
Taking a look at the income statement, the firm continues to improve on the top line. Charter revenues increased by more than $2 million, however due to the charges mentioned above, operating income and net income fell. A review of the statement of cash flows shows a net negative of financing activities due to the repayment of debt and repurchase of company bonds.
As mentioned above, the company as contracted construction of additional assets (listed above). The company has about $150 million of yard installments relating to the four 4,800 TEU containerships, including $30 million expected from the firms cash position. But, the remaining amount will be funded by drawing on committed bank loans. Yard installments of $34 million have been paid in relation to the four 8,700 TEU containerships due for delivery in 2015. The remaining funding is expected to be a combination of bank debt and equity from the company's cash position.
Finally, Ship Finance expects to take delivery of the jack-up rig West Linus in early January 2014, will already committed post-delivery financing. And, although the dividend declared by the company exceeds reported net income, by taking long- term view of the assets to be delivered in 2014 the company has significant capital available to grow revenue.
(Front Ardenne)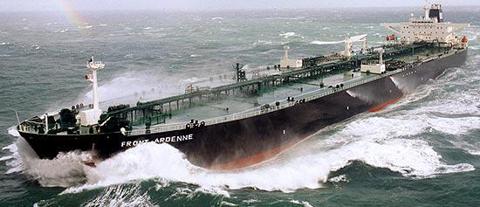 Given the diversity of Ship Finance's assets, and the improving outlook for industry overall, analyst have begun to increase their outlook and ratings on the firm. Currently, there are 5 buys, one strong buy and one hold that I am aware of.
Outlook
With the firming of rates in the industry, I expect revenue to continue to increase slightly ranging between $.20 and .24 cents for the fourth quarter and .25 to .35 for the first quarter next year. That's slightly below consensus estimates, but I'll err on the conservative side until we get closer to delivery dates.
Stock price targets for Ship Finance range between $15.70 and $24.00, while I'm looking for a short term (<1yr) target of $18.50 and longer term approaching $20.
(SFL Tiger)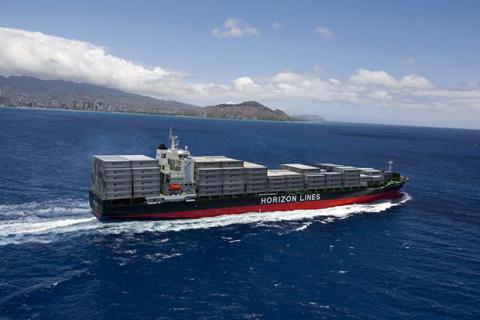 Of course time will tell, as the industry continues to mend, Europe begins to recover, and development in the pacific rim once again starts to firm up. However, like with all my articles, this is simply my opinion. I like the company, and the dividend, so I bought the stock.
Now if I could only find a nice plantation of tea...
Disclosure: I am long SFL, SSW. I wrote this article myself, and it expresses my own opinions. I am not receiving compensation for it (other than from Seeking Alpha). I have no business relationship with any company whose stock is mentioned in this article.