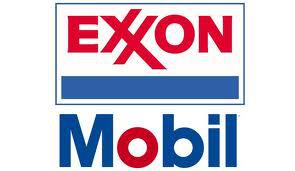 As I write this, the DJIA is up +184 points yet the stocks of some of the fastest growing shale oil producers are strong to the downside: EOG Resources (NYSE:EOG) is down -$3.67, Whiting Petroleum (NYSE:WLL) is down -$1.70, and Continental Resources (NYSE:CLR) is down -$3.70. Smaller producers like Kodiak Oil & Gas (NYSE:KOG) and Oasis Petroluem (NYSE:OAS) are also off sharply. Meanwhile, Exxon Mobil (NYSE:XOM) is up +$1.30 and Chevron (NYSE:CVX) is up +$1.12. Energy investors appear to be rotating into big cap dividend paying oil stocks.
One day does not a market make, however there has been a bit of a trend here lately where stocks like Exxon and Chevron appear to be holding up quite well while in the midst of a sharp selloff in the mid and small-cap shale producers. This could be due to a number of reasons:
Fear the market is topping and dividend paying big-cap oil stocks are safer
Concern that increased mid-con oil production will cause WTI prices to drop hitting the small and mid-cap producers much harder than the integrated oil companies
Faster economic growth will push up interest rates, raising borrowing costs for leveraged small and mid-cap companies
Faster economic growth will benefit integrated oil companies with downstream refining and chemical operations more so than shale oil producers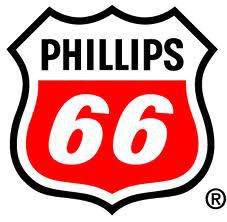 The last point appears to be confirmed by recent action in mid and downstream company Phillips 66 (NYSE:PSX), which is up +$2.07 at the moment. That move is on the heels of a newly announced $2 billion share buyback plan. Since Q3 of 2012, the PSX board of directors has authorized a total of $5 billion in share buybacks. This is an indication of strength in the company's midstream and downstream refining and chemicals businesses and should bode well for a good Q4 report.
It's hard to understand the skepticism and recent weakness of the shale oil producers. It could be simple profit taking, but that doesn't make a lot sense based on new plug-n-perf completion techinique that is taking the fracking industry by storm. I listened to the Whiting Petroleum presentation at the Merrill Lynch Leveraged conference yesterday. Whiting CFO and VP Michael Stevens said that, as some of us SA users had speculated in the comment sections of several related articles, EOG was the pioneer of the plug-n-perf technique down in the Eagle Ford and it is the basis of WLL's new completion technique in the Bakken. Regardless, companies like EOG, CLR, WLL, KOG, and OAS are all implementing the new (or very similar) plug-n-perf completion technique and seeing outstanding results. Higher IPs are seen broadly across these plays. Higher EURs are expected and this will lead to increased downspacing, higher production and ultimately significant higher proved reserves. Yet the stocks are selling off. Why?
I guess these stocks either represent great value at the moment or WTI is going to drop big time in early 2014. But that too is hard to understand because WTI has held up very well and is currently trading at $97.63, a very profitable level for the Eagle Ford and Bakken producers. Plus, most of the producers I have examined are nicely hedged going into 2014. In addition, TransCanada (NYSE:TRP) announced recently it expects the Keystone South pipeline will open on Jan 3, 2014 and will start draining the bathtub of oil in Cushing, OK, by a potential 700,000 barrels/day. Historically high Cushing inventories has been a reason to sell Bakken producers...now the bottleneck is being relieved and they are still selling off. All I can do is scratch my head.
Meantime economic growth in the US is perking up if the jobs data today is any indication. Unemployed has fallen to 7% so more people are driving to work. More broadly, 2014 is predicted to be the first year since the 2008 that the four biggest economic zones (the EU, US, China, Japan) will all show positive GDP growth. This should be good for oil demand. While new production from Iraq, Iran (possibly) and U.S. shale producers gets all the attention, people forget a prime oil factor: depletion rates. Old fields in Alaska, the UK, Norway and Russia continue to decline at rates in the range of 6-8% per year. Note also that OPEC recently decided not to raise its production ceiling despite new supply from Iraq and potentially from Iran and Libya too.
Summary And Conclusion
It's hard to understand the continuing sell off in the shale oil producers since announcing excellent Q3 results and a new completion technique that is boosting production, EUR's and ultimately reserves (and profits). The integrated oil stocks have been holding up much better, with XOM recently hitting a new high after news of Buffett's multi-billion dollar stake. Meantime, PSX, which may be the best bet on shale oil U.S.A. is performing very well while management continues to reward shareholders. Today's announcement of a $2 billion share buyback is, in my mind, a good indication that 2014 profits are likely to be very good in midstream and downstream refining and chemicals. For those sectors, the big cap dividend paying integrated oil companies offer nice exposure while the shale oil producers do not. That said, if you are convinced that WTI will hold up in 2014, the new completion technique implemented across the Bakken and Eagle Ford is going to lead to some very strong year-over-year production comparisons for the shale oil companies. As such, they represent good buys after the recent selloff. Two such stocks are shown below. ConocoPhillips (NYSE:COP) is an excellent company somewhere between the big integrated oil companies and the smaller shale players: COP is the #2 oil producer in the Eagle Ford (after EOG) and due to the company's worldwide scope it is nicely exposed to Brent oil and international gas prices. COP currently yields 3.7%, significantly higher than either XOM or CVX.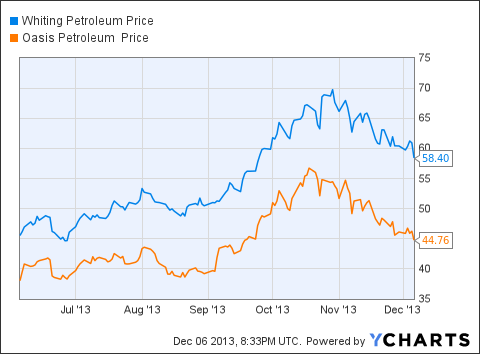 Disclosure: I am long COP, CVX, XOM, WLL. I wrote this article myself, and it expresses my own opinions. I am not receiving compensation for it (other than from Seeking Alpha). I have no business relationship with any company whose stock is mentioned in this article.
Additional disclosure: I am an engineer, not a CFA. The information and data presented in this article was obtained from company documents and/or sources believed to be reliable, but has not been independently verified. Therefore, the author cannot guarantee its accuracy. Please do your own research and contact a qualified investment advisor. I am not responsible for investment decisions you make. Thanks for reading and good luck!