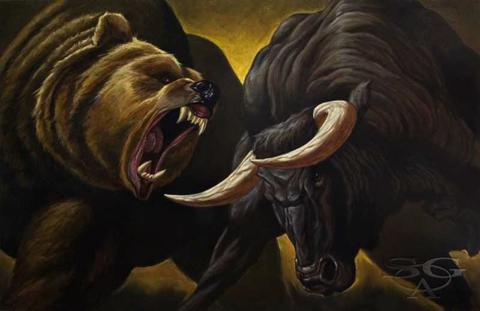 I am moderating a series of discussions on securities that have been picked because I have learned a great deal from a particular bull and particular bear. This totally ignores any sunk cost or benefit, focusing only on whether or not a given security has a positive expectancy and would be a worthy part of a long-term, appropriately diversified portfolio if that security were purchased at the prevailing market price. For our third debate, I picked the topic: Resolved, that SAEX has a positive expected value and is a worthy addition to a long-term, adequately diversified portfolio.
Before the debate begins, I would like to ask readers whether or not you agree with the resolution. Do you? Please indicate your view here.
To debate the question before the house, I turned to my friend and SAEX bull Mike Winston who will debate SAEX bear Christopher Wallace.
First Mike, who first brought SAEX to my attention in an article published earlier this year: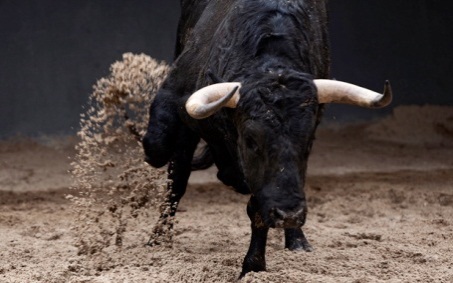 First, please allow me to say a big thank you to Chris DeMuth for elevating the spirited and productive debate that Christopher Wallace and I have undertaken for the benefit of the Seeking Alpha community.
What is the reasonably likely upside scenario for SAEX?
The reasonably likely upside scenario for SAEX is that they meet their 2014E EBITDA compensation target and that the stock trades on 5x $50mm of '14E EBTIDA, or roughly $13.00/share, 50%+ upside. From 2014E onward, the Street should begin to appreciate that a high growth, capex light, EBITDA multiple in the 7x-10x range would be more suitable. As the share price rises through a combination of profit growth and multiple-expansion we should see SAEX triple or quadruple. Their top line is below $400mm and the size of the market is roughly $5bn; plenty of opportunity to selectively deploy capital at their 20%+ incremental rate of return.

At the end of 2014, I would expect SAEX to refinance its $80mm term loan at less than half the current 13.5% rate. I spoke with the company, they told me that they do not have to spend a penny on growth capex to fulfill their current backlog, and could run from here on out at maintenance capex levels. That being said, for 2014E they have given themselves a $14-$15mm capex budget, $1-$2mm for maintenance and $12-$14mm to be spent on a case by case basis. They also plan to spend up to half of their projected capex for next year on logistics-related activities, their highest margin segment and the one with the most room for growth.

This quarter the company is opening branch offices in two new countries, and just this week SAEX announced two contract wins worth a combined $40mm. One win was in Alaska, and the other represents their first contract ever in Brazil.
Downside?
The stock price bottomed out at $7.00 last quarter on negative sentiment around some non-recurring operating problems. So, if you're looking for a downside price, look no further. Of course, there is always the unknown-unknown, this is the stock market after all. But, given what we reliably know today - this business is on track. The downside here would relate to another work disruption from concurrent mechanical or weather related issues.

Net debt at the end of 3Q13 was $77.6mm, and the Street is forecasting $25.3mm of EBITDA in 2013E and $52mm in 2014E. The 2013E EBITDA is low because 3Q13 EBITDA was -$8mm versus $6.9mm in 3Q12, thanks to a combination of unusual and extraordinary events. So, Net Debt/'13E EBITDA is 3.0x and Net Debt/'14E EBITDA is 1.6x. In a business that requires little or no capex, that means interest coverage, even on $25mm of EBITDA, will still be roughly 200%.

WTI for January '14 delivery was about $97/barrel and oil has stayed above $90/barrel since 2011 aside from two brief periods in October of 2011 and June of 2012. Unlike the customers of its peers many of the SAEX customers work on foreign oil concessions and must spend in order to maintain those concessions, independent of the oil price. Indeed, if oil prices fall they prefer to do seismic in place of drilling because it's cheaper to survey than to drill.

SAEX is one of the few seismic companies that operate globally, not just, for instance, in East Texas. Many of the heavy rain periods in South America occur during the high season for Canada and Alaska. By operating in both hemispheres and moving equipment among regions, the company (1) reduces seasonality and (2) maximizes equipment utilization.

In general, investors worry about customer concentration when those customers are hard to replace - but in SAEX's case, they replace their top customers continually. The top customer pool actually changes and turns over each year, so the top five customers this year are not the same top five customers next year. Each year another combination of major oil companies are ready with a new set of contracts. Recall that this management team has been in the industry forever and that they are very highly regarded by their customers.
What is the probability of hitting the upside before or instead of the downside?
I estimate the probability of hitting the upside before the downside, in the absence of the black swan, at something north of 90%. The recent troubles at SAEX were primarily caused by weather and mechanical interruptions. As evidence in support of the company's ability to operate, this week SAEX announced that it surpassed 15,000,000 exposure hours, or more than 490 consecutive days, of successful operations without incurring a single lost-time injury. In addition, SAEX usually builds safeguards into their contracts whereby they are compensated for delays related to either weather or permitting.
Why does this opportunity exist?
First, they had a tough 3Q13, albeit non-recurring in nature, and the stock sold-off.

Second, the market may see SAEXs' capex level and incorrectly conclude that the company is capitalizing speculative library expense. SAEX, by design, does not have a multi-client library, and 100% of their seismic shoots are done on contract whereby the customer solely owns the survey data afterward. However, the company is nonetheless being assigned an EBITDA multiple typical of its peer group wherein companies classically overstate EBITDA. Of course, anyone who reads the MD&A section of their filings will know better. As mentioned earlier, maintenance capex is no more than 2% of sales. So, a valuation or upside/downside estimate based on peer multiple analysis is inherently misleading.
Why are such things mispriced?
Only three analysts cover the stock: Sidoti, FIG Partners and Canacord Genity, and their reports are not easy to come by for the average investor. Also, institutional investors tend to pay less attention on stocks that trade below $10/share with market caps in the $100mm range. So, those that care don't necessarily know, and those that could know don't necessarily care. However, when the capex comes down and the financial statements bear out the cash flow characteristics of the business, I would expect multiple expansion. Why? Because free cash flow will begin to drift upward and approach EBITDA as spending slows and their debt is refinanced (thereby reducing cash interest expense).

If one uses a database to run screens for companies, SAEX does not pop out saying -"hey look at me - I profitably grow with little or no maintenance or working capital needs - I have a defendable franchise and a leading management team with conservative capital allocation and accounting practices. Oh, hey also, I pass through inflation costs." Instead what we see is a micro-cap stock that reported a negative EBTIDA in its second quarter as a public company (i.e. 3Q13) because of bad weather and a broken mooring line that tangled around a propeller. Never mind that super investor Joel Greenblatt is a top ten holder who fundamentally likes the business and helped select it during the recent SPAC acquisition process.
What is a reasonable expectation for a timeline in which to prove or disprove your thesis?
A reasonable expectation for a timeline in which to prove or disprove my thesis is one year, but the reality of Mr. Market is that if they miss the next quarter a kind of irrational revulsion will set in that is characteristic more of behavioral finance than a realistic evaluation of future cash flows. In a perverse sense, I kind of hope they miss, because it will give me the opportunity to buy more of a good thing at a cheap price.

I would add that the company reads everything we write on Seeking Alpha, and so we have the ability to communicate openly with management. IR's philosophy is that no holder is too small to call and to ask questions.

In closing, I'd like to again thank Chris DeMuth and Christopher Wallace - as well as the Seeking Alpha site and community more broadly. So, go buy some SAEX and check back in a quarter or two, I think you'll like what you find. Thanks again.
Now I turn to Christopher, who has also written about SAEX: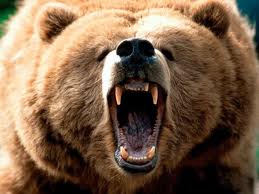 What is the reasonably likely upside scenario for SAEX?
The upside case for SAEX is for them to continue their excellent 30% growth rate and maintain margins at 21.5% (as in the first half of 2013) or higher, as they did in Q2. This would allow them to generate sufficient cash to pay off their term loan in 2017 and leave them a debt free company generating $80 million of annual EBITDA. At a peer group multiple of 4 x and adding back expected cash gives a minimum upside target of $27/share in 2017 and potential for further upside from multiple expansion that should accompany such outstanding operating performance.

The bullish case may be further augmented by potential ex-depreciation margin expansion that could arise from capital spending that would reduce rental expense. Since the company does not segregate rental expense on its income statement nor refer to this quantity in their financial statements, one cannot know the magnitude of any such potential increase.
Downside?
The downside case for SAEX evolves from their debt-heavy balance sheet, substantial Q3 margin erosion and premium trading multiple. Near term outlook in the industry adds further potential downside.

SAEX has a debt to equity ratio of 26.1:1, a significant impediment to any company. Further, $80 million of this debt bears interest at 13.5%. Cash interest expense on this loan is $9.2 million per year, assuming SAEX continues to exercise their option to pay in kind 2% of the interest (thereby compounding that amount). Other balance sheet debt bumps cash interest payments up to $13.4 million, a substantial drain on EBITDA. That amount of interest represents more than a third of 2012's record level of EBITDA of $30 million. 9 month EBITDA in 2013 was $15 million; cash interest expense was $10 million, fully 2/3 of EBITDA. To be sure, 9 month results should not be considered typical, as Q3 contained a job with mechanical failures that caused the company to incur standby wages and other expenses totaling $6.3 million. While this is one of the risks of doing difficult work that allows for higher margins, it should not viewed as typical or on-going. However, adding that amount back still gives a substantially eroded margin of 4.2%, ex-depreciation. Some of this erosion is attributed to lower margin Canadian work that was bid for in the more competitive environment of spring break up. Spring break up is a fact of life in the Western Canadian Sedimentary Basin, and will continue to require a sharp bidding pencil as work becomes significantly more scare at that time.

A peer group review of publicly traded seismic companies that SAEX used in its proxy statement by which it came public this summer via a merger with Trio Merger Corp reveals an average peer group EV/EBITDA multiple of 4.15 times. SAEX has an enterprise value of $190 million using a stock price of $8.40. Taking out the somewhat anomalous Q3 and comparing that to 2012's record EBITDA of $30 million gives a multiple of 6.3 times. This is over a 50% premium to the peer group multiple. The significant equity loss in Q3 has left SAEX trading at price to book value multiple that is multiples of the peer group.

Assuming SAEX can get back on track and recover margin back to H1 2013 levels, near-term downside for the stock would be the peer group multiple of 4.15 times EBITDA. Due to the enormous leverage on the SAEX balance sheet, that would take the stock price down to $3.52. ($30 million x 4.15 = $124.5 mil; minus funded debt of $94 million plus cash of $16.7 million gives an equity value of $47.2 million; divide by 13.4 million shares out gives price per share of $3.52.)
What is the probability of hitting the upside before or instead of the downside?
The upside will begin to be seen after the year end numbers are reported. A return to 21.5% plus gross margins (about 27% ex depreciation) would signal that SAEX is on track to generating the cash needed to meet its debt payment obligations by 2017. That upside target will only be achieved by continuing to hold those margins and to maintain their revenue growth rate of 30% per year. Execution must remain impeccable throughout that forecast period.

The downside will be quickly achieved if margins in Q4 do not recover to the 20% level or better. Stock price depreciation will likely also be experienced if revenue does not appear to be growing at 30% per annum as evidenced by new additions to the sales backlog. Further, SAEX is low on working capital ($24 million at Q3) and so the risk of dilution from an equity financing is a potential if Q4 does not return to H1 type of operating performance.

Q4 therefore comes close to being a binary event for SAEX. Good operating results will give the stock a significant lift; failure to do so will provide significant downside. When one reads through the quarterly reports of the peer group companies, one sees a general call for softer seismic markets going into Q4 and the first part of 2014. A good and brief overview of the near term market outlook can be found here.

Further, crude oil in the low $90s is at a six month low. A declining oil price does not bode well for the seismic market in the short term.

Execution risk, weak seismic markets, and unfavorable oil price trends add weight to the downside probability in the short term.
Why is SAEX priced where it is? What do you see that bulls do not or that they misunderstand?
SAEX is currently priced 15% below the price that it came public at this summer, of approximately $10. I see a stock carrying an enormous debt load at extraordinarily high interest, with minimal equity that seeks higher margins through more difficult work. The risk that can come with that strategy was borne out in their Q3 results. Further, SAEX has customer concentrations in each of the past three years that have their top 3 customers account for over 50% of revenue. The high leverage, inherently riskier operating strategy and customer concentration argue for a discount to peer group multiple. The bulls see the return to H1 margins and possibly better as nearly a given. They also see a re-finance of their high-cost debt early in 2014. I see more execution risk than they do and hence I place a discounted valuation, not a 50% premium valuation on their shares.
What is a reasonable expectation for a timeline in which to prove or disprove your thesis?
Six months will be ample time to test my thesis. The Q4 results can be gleaned from subtracting the nine month results from the year end results, which should be out in April/May. The bull case of a return to 20% + margins and expanded backlog will be proven or it won't. If that is the outcome at that time, I will concede defeat to the better analysts and prognosticators of the bullish camp. But theirs is a high bar, and any performance coming in below that bar is likely to be greeted disapprovingly by the market. I tend to be a "show-me" kind of investor. The Q3 miss on results weighs more heavily in my analysis, and the promise of a better future needs to be demonstrated before being accepted. With weak forecasted outlook for the next 2 quarters, I would avoid any highly levered participant, or one that held a premium valuation.
Thanks Mike and Christopher for your contributions to this debate. Now that readers have had the chance to hear from a top investor on both sides of this debate, I would like to turn to them again to see if any opinions have changed. Has yours? Please answer here. We vote for fun, but the real test - whether or not this has a positive expected value and is a worthy addition to a long-term, adequately diversified portfolio - can only be answered over time.
Disclosure: The author is long SAEX. The author wrote this article themselves, and it expresses their own opinions. The author is not receiving compensation for it (other than from Seeking Alpha). The author has no business relationship with any company whose stock is mentioned in this article.
Additional disclosure: Chris DeMuth Jr is a portfolio manager at Rangeley Capital, a partnership that invests with a margin of safety by buying securities at deep discounts to their intrinsic value and unlocking that value through corporate events. In order to maximize total returns for our partners, we reserve the right to make investment decisions regarding any security without further notification except where such notification is required by law.