It is well known that Google's (NASDAQ:GOOG) Android has been ported to Intel (NASDAQ:INTC) Architecture (i.e. X86). Thanks to the way that Android programms are written, the vast majority of Android applications simply "work" since Intel did the legwork to port the Dalvik virtual machine to support its processor architectures. Unfortunately, there are still plenty of programs (namely intense 3D games) that simply cannot afford the performance overhead of being run through a runtime engine.
I realize this may be an overly technical explanation, so let me try to distill that a bit. There are two types of programs: ones that does not care what "type" of processor is running it and one that does. The ones that don't work 100% fine on Intel processors on Android, but the ones that do need to be - by the original developer of the program - translated or "recompiled" to run on Intel chips. This is, in general, not a particularly difficult task, but it does take a conscious effort (i.e. time and money) on the part of the app developer.
Some Troubling Initial Datapoints
In reviewing a recently leaked presentation from Intel's Software and Services Group ("SSG"), I saw the following slide: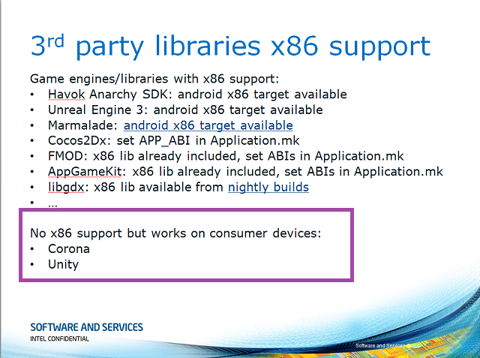 Click to enlarge
Now, it's been a while since I had kept up on the game engine landscape (game engines are the pieces of software upon which video games are built), but I was shocked to find that there is no X86 support for the Unity engine. I'd heard of this engine, but I had no idea how ubiquitous it was in the Android landscape until I looked up a list of just how many games are powered by Unity:

Now, Intel claims that Unity doesn't have X86 support but will work on Intel devices, which suggests that the company's binary translation scheme is at play here. So, there are two hypotheses to test here today:
Do these games run?
Do they run well?
While I can't test every game on this list, I will test a couple of the more graphically intense ones. This should be representative.
Intel Isn't Lying...Unity Games Do Run
Meet my Dell Venue 7: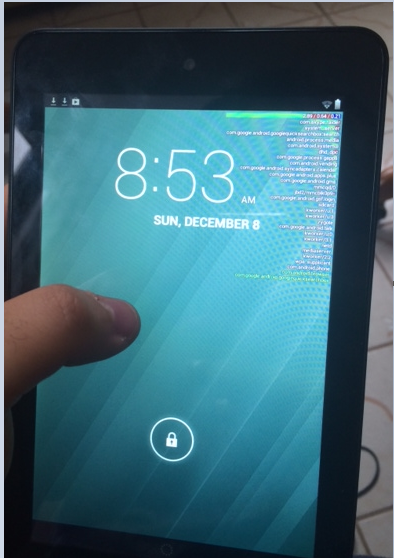 This is a $149 tablet based on the "Clover Trail+" system-on-chip. This means 1.6GHz dual core/four thread "Saltwell" CPU complex, an Imagination Technologies (OTCPK:IGNMF) SGX 544MP2 GPU at 400MHz, and a 2x32bit LPDDR2 interface. On paper, this device should be solidly mid-range. Slower than an NVIDIA Tegra 4 or Snapdragon 600/800, but faster than a Tegra 3.
While some of you might be fine reading what I have to say about the performance of the Intel based tablet (and a subjective comparison to my Tegra 3 based Nexus 7), I believe that it is better to simply show you videos of both of these games running so that you can form your own conclusions (even if I do supply my own). With that in mind, let's get to the videos.
Temple Run 2
This is a fairly light 3D running game built on the Unity Engine.
Dell Venue 7 (Intel Z2560 (2C/4T "Saltwell" @ 1.6GHz, PowerVR SGX 544MP2 @ 400MHz,)
Google Nexus 7 (NVIDIA Tegra 3 (4C/4T @ 1.3GHz, NVIDIA GeForce ULP GPU)
This is an intense 3D shooter built on the Unity Engine (it's also very addictive).
Dell Venue 7 (Intel Z2560 (2C/4T "Saltwell" @ 1.6GHz, PowerVR SGX 544MP2 @ 400MHz,)
Google Nexus 7 (NVIDIA Tegra 3 (4C/4T @ 1.3GHz, NVIDIA GeForce ULP GPU)
Performance Analysis
The performance of these games on Android is impressive, particularly as the programs - as far as I can tell - need to be translated by Intel's binary translator before they can run. That being said, in this case we have a rather powerful Imagination Tech PowerVR SGX 544MP2 performing at the level of an NVIDIA Tegra 3. To understand how much of a performance hit this is, I now present the results from 3D Mark Ice Storm (a well respected 3D benchmark optimized for all relevant platforms).
Nexus 7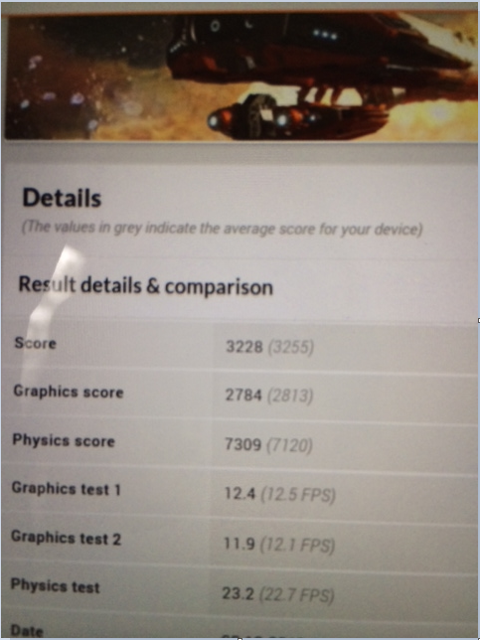 Click to enlarge
Dell Venue 7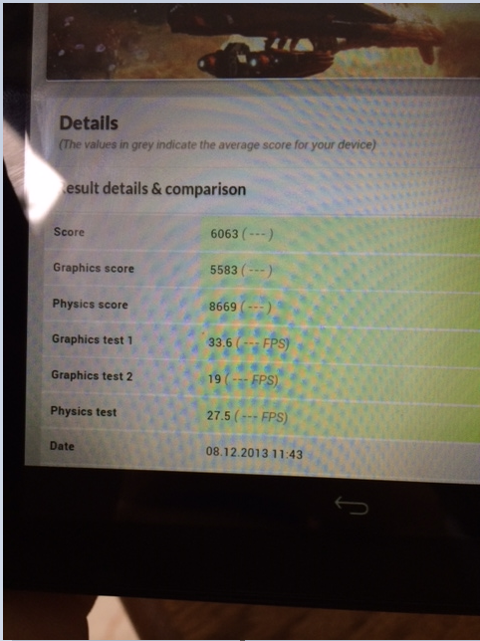 Click to enlarge
While in the games above, the Intel powered device was about on-par with or even slightly slower/jerkier than the ARM device, benchmarks optimized for both show that there is a CLEAR capability advantage for the Intel chip over the NVIDIA/ARM chip used here. Indeed, the Intel chip has 2x the graphics performance and 19% more CPU performance (and that's with half the number of cores, mind you).
There's no getting around the fact that binary translation leads to a performance penalty, and it is imperative that Intel continue to work with all software vendors to get X86-optimized versions of their applications available as quickly as possible. However, the fact that the binary translation scheme seems to work rather well even in intense 3D games is a testament to the company's software teams (although, again, the penalty is non-trivial given that it takes 2x the performance to get the same experience as ARM hardware in this situation).
Now The 40 Million Tablet Campaign Makes Sense
Intel is making, in my view, the right move in trying to gain market share at all costs. The software vendors won't have any incentive to build X86-optimized versions of their products if X86 tablets comprise a negligible portion of the overall Android market, but in a world where Intel-based Android tablets abound, the software vendors will have no choice but to treat X86 as a first class citizen.
Conclusion
Intel's efforts from a software enablement side on Android have been impressive, but there's still plenty of work to be done. My hope is that as 2014 progresses, the remaining holes are plugged with 40 million low cost, high performance Bay Trail tablets, and then by 2015 - when Cherry Trail and Broxton are ramping - X86 is no longer a deficiency. Longer term, it will be up to Intel's software group to make X86 not just an equal partner on Android, but in fact the port of choice.
Disclosure: I am long INTC. I wrote this article myself, and it expresses my own opinions. I am not receiving compensation for it (other than from Seeking Alpha). I have no business relationship with any company whose stock is mentioned in this article.
Additional disclosure: I may go long IGNMF.PK at any time.