It's no secret that REITs have been a collective disappointment this year. While they have basically flat lined as measured by popular indexes such as IYR and VNQ, the trusts have grossly underperformed the S&P 500 (NYSEARCA:SPY), which has returned better than 20% year to date. This year's REIT story has been one of striking similarity to the opening line of Dickens' A Tale of Two Cities; a rapid, jubilant rise at the onset of the year, since beset by a persistent sell off and sector despondency.
Prologue
Based on this year's performance divergence between IYR and SPY, I thought it might be instructive for the rest of our story to examine performance correlation or divergences between the indexes over the past several years.
| | | | |
| --- | --- | --- | --- |
| | IYR | S&P 500 | Divergence |
| 2013 YTD | -4% | 23% | -27 |
| 2012 | 18.93 | 16.00 | 3 |
| 2011 | 6.05 | 2.11 | 4 |
| 2010 | 26.93 | 15.06 | 12 |
| 2009 | 30.81 | 26.46 | 15 |
| 2008 | -40.07 | -37.00 | -3 |
| 2007 | -18.15 | 5.49 | -23 |
| 2006 | 35.50 | 15.79 | 20 |
| 2005 | 9.63 | 4.91 | 5 |
| 2004 | 31.22 | 10.88 | 20 |
| 2003 | 36.89 | 28.68 | 8 |
| 2002 | 3.63 | -22.10 | 26 |
| 2001 | 11.86 | -11.89 | 23 |
In 10 of the last 13 years REITs have outperformed the broader market, and in 4 of those 10 years the margin was by better than 20 percent. Conversely, in 2 of the 3 instances where REITs lagged (including so far this year), it was by a margin of better than 20 percent. I think it's fair to conclude that REITs over the intermediate term have been an outperforming asset with little correlation to broad market indexes.
However, as many of you who read my articles know, while I'm fond of market history, I'm not necessarily fond of drawing conclusions based on such.
It's in vain to recall the past, unless it works some influence upon the present.
~Charles Dickens, David Copperfield
The following comparative illustration says a thousand words. While the broader market and REITs paced each other for the first five months of the year, a severe divergence developed that has only grown worse, much to the dismay of REIT bulls.
IYR Vs. SPY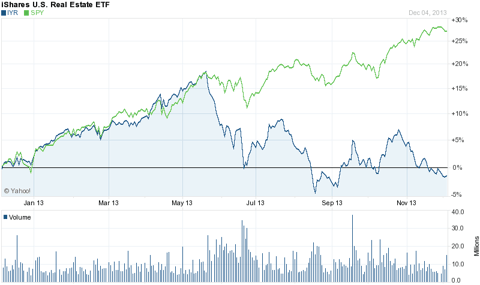 Fellow writer Brad Thomas in a recent article eloquently, in true Dickens-like manner, discussed the frustration that he is having with Mr. Market this year:
So I suppose I am a fool because I truly don't know why the market has punished REITs-but not non-REIT stocks-since May 21. If it's the increase in interest rates, then why has the market reacted so differently most of the times historically when rates increased? If it's concerns about the pace of economic growth, then why haven't non-REIT stocks been affected?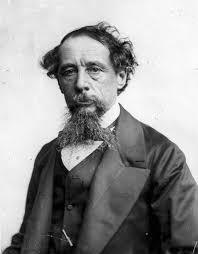 The separate directions that REITs and the broader market have taken this year have indeed been frustrating and possibly difficult to reconcile. REIT operating fundamentals have not been exceedingly robust, nor have not been collectively weak. Thus on the surface it may be difficult to explain why the market has behaved in the manner it has. Nonetheless I will attempt, perhaps not quite as well as Dickens, to give the explanation a shot.
Our Story Begins....
Following a joyous year (2012) in which the IYR posted robust results of nearly 20 percent, the market continued to perceive reasonable valuations and a positive outlook for its beloved REITs. Hefty yields could still be found here relative to other risk assets in our market. As such, income, total return, as well as the most greediest of momentum investors began to barrel into the slew of REITs to be found, driving up prices and driving down yields. Through the Ides of March and the soon the middle of May, the buying resembled a feeding frenzy, with REITs gaining ground seemingly every day.
Despite being one of those who considered REITs handsomely priced and not really a scare, dramatic price gains and valuation worry became more than I could bear. On May 21st I posted an article to the masses advising caution on these REITs due to rampant greed and valuation worry. I considered them no longer a treat. In that article, I posed:
I do think the glaring value opportunities are starting to wane, as income and total return investors flock to the space. As such, I think it's time to raise a yellow flag with regard to sector investment.
With hindsight, my prescient yellow flag should have been one of a more bloody color, as little did I know what was in store the very next day. The loathsome Ben Bernanke, considered by many to be the veritable villain of our story, was prepping despicable testimony to Congress that would begin to send shivers down the spine of REIT investors. Investments with dastardly interest rate sensitivities were now deemed unsuitable to own. And for six months now post the middle of May, investors have viewed such investments with much dismay.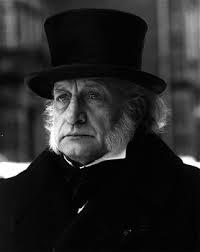 Peering back and dismissing questions regarding interest rates, it was silly to believe that a enterprise like Realty Income (NYSE:O), well established yet growing its operations in the lowly single digits, should have been priced as it were by the masses. Owning property at only 7% cap rates, why was it selling for 23X FFO and a puny 4% yield? Indeed, this was much more such shillings than the common folk should have been paying for such a fine but slowly growing place.
But just like the greedy home buyer caught in the moment over the past many years, REIT investors chose to chase return, and as such, have been brought to tears.
Rationality, whether in the market for single family homes or REITs, does not always rule or win the day. But now, down a lofty 35% over six months, Realty Income's profile appears much better, yet the stock continues to meander lower. Though our venerable O is considered the nicest abode on the block by many, the abominable market continues to nitpick over its foundation, bricks and future resale value. With a yield rapidly approaching 6%, however, this author, for one, thinks its soon time to start putting in an offer.
So, to summarize our soon concluding story, I would posit that REITs have suffered so since May 22nd for a variety of reasons, with valuation, villainous interest rates and now nefarious tax loss selling all entering the witch's brew. But, alas, perhaps the biggest burden for our once reveled REITs at the moment is the atrocious sentiment cloud over its head. This neighborhood called REITs has developed a terrible reputation, with precious few wanting to reside in its current depths. With the dastardly disease our sector constituents are deemed to possess, prices in our "REITville" continue to depress.
Afterword
Despite this now well repeated disgust, a brighter light and a more attractive outlook appear on the horizon. It may be that once our now hated pieces of property elude end of the year selling volatility, others might start to see a safer line upon which to invest in the upcoming year.
Thus, those with visions of profit may be more optimistic than was once believed, with predictions of interest rate doom ill-conceived. Who knows what rates will do, as a crystal ball I have not. But one can hope that Ben Bernanke, and soon Janet Yellen, may soon not be given a thought.
For those keen on what income will be gleaned from time to time, now appears to be a shrewd era to give your money to said REITs. With miserly yields now replaced with something more robust, there's reason to believe your dough may not be stuck in the dust.
As for my own will and conviction, I continue to stick by the names I've oft times mentioned:
American Realty Capital Properties (ARCP)
NorthStar Realty Finance (NRF)
Alpine Global Premier Property (NYSE:AWP)
LaSalle Hotel Properties (NYSE:LHO)
And while they presently do not hold my money, but in the future I may consider giving them my due, I also mention the following few:
For those of you willing to roll the dice, I offer a potential moneymaker for us all. Though investors view this enterprise and its proprietors with levels of suspicion, disgust, and detest, it is your bottom line you should consider, I do protest.
Digital Realty (NYSE:DLR)
To finally conclude what many of you may consider a long and rambling tale, I offer two more quotes from master storyteller Charles Dickens, on which investors, of REITs or not, should consider this season we regale. First from his Great Expectations,
Take nothing on its looks; take everything on evidence. There's no better rule.
and finally from A Christmas Carol, in which I echo,
God Bless Us, Everyone
Disclosure: I am long ARCP, LHO, NRF, AWP. I wrote this article myself, and it expresses my own opinions. I am not receiving compensation for it (other than from Seeking Alpha). I have no business relationship with any company whose stock is mentioned in this article.
Additional disclosure: Disclaimer: The above should not be considered or construed as individualized or specific investment advice. Do your own research and consult a professional, if necessary, before making investment decisions.