Bit late this week, our apologies. Please address all complaints to an airline that flies quite a lot to and from a large city in France. Excellent focus on food & comfort, punctuality not so much.

Be that as it may, the recent market performance requires serious consideration. Thus, armed with our iPhones and some excellent Fazenda Camocim Coffee we had a genuinely serious choice; is it time to for significant adjustments to our portfolios?

The Vanguard Total Market (NYSEARCA:VTI) has violently reversed its trend of the preceding 6 months, suffering almost a 10% decline. It's now sitting around November levels. The reasons for this have been discussed to death elsewhere on Seeking Alpha, suffice to say this represents a significant change in the level of appetite for risk. Our challenge is to determine if this is a genuine and long lasting change, or is this just "normal" market noise?

Of course, not having a crystal ball, we cannot answer this question for sure. Our only recourse is to try and perceive the macro market intentions from what information is available to us.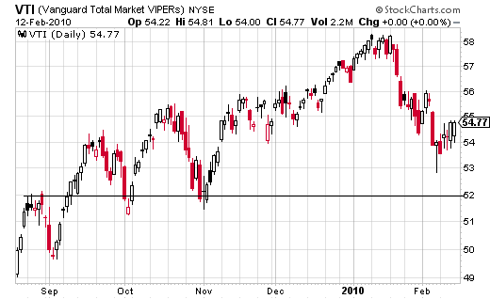 Click to enlarge
Commodities, as measured by the Dow Jones-USB Commodity Index have followed the VTI fairly closely, also experiencing roughly a 10% decline.
Click to enlarge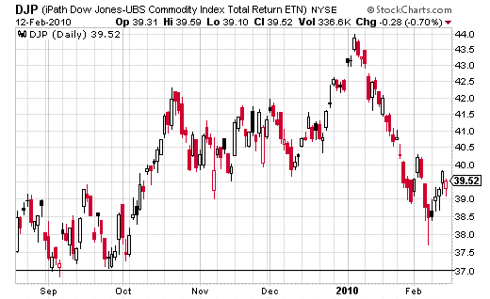 Click to enlarge
Real Estate (NYSEARCA:
IYR
) has experience a similar level of decline, around 10%. Although we note this appears less severe.
Click to enlarge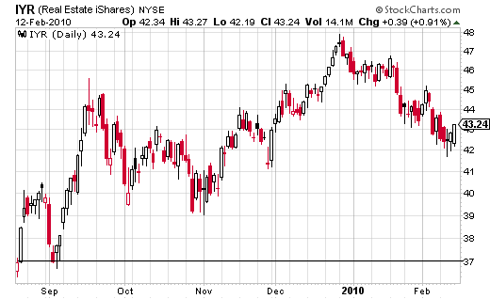 Click to enlarge
Looking at US Government Debt, usually seen as a bellwether for risk aversion, we can see an expected bounce. To our mind at least, this is not as enthusiastic as it would be if risk aversion was a genuine mood in the markets.
Click to enlarge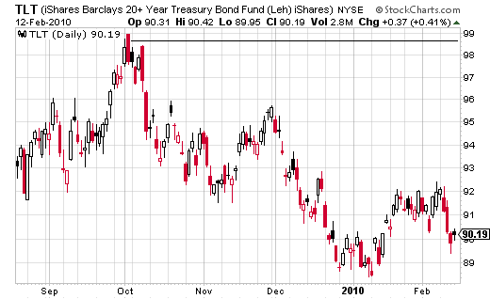 Click to enlarge
The recent movement of the USD has surprised us somewhat. Do we put this down to risk aversion, or has something fundamentally changed? For the life of us, despite what is happening in Greece, we cannot see any fundamental data that justifies this price movement. So we feel that the downward trend will reassert itself over the next month or so. This is one of the Judgement calls that one has to make in life.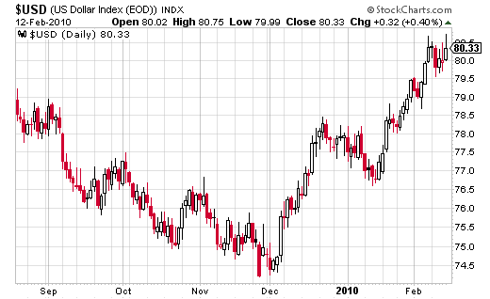 Click to enlarge

So, after three cups of Fazenda Camocim, some blueberry bagels, and biscotti, we were a little bit wiser, but not 100% convinced that major market moves are in the process of occurring. So we shall hold tight on our long positions (equities, commodities) as well as our short (US Treasuries and USD).

When you are in charge of significant amounts of your clients' money, these decisions are never easy.
Disclosure: Long VTI DBC, Short TLT