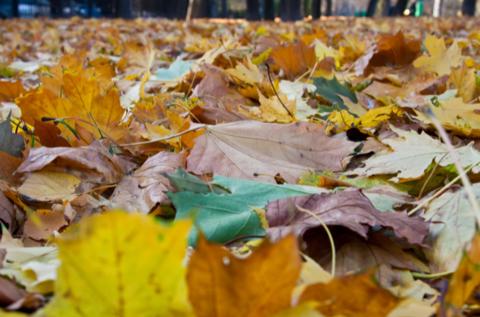 Click to enlargeLEAF Financial Corporation, Philadelphia, Pennsylvania: 1st Quarter Down 69%; down to 271 employees compared to 377 the year before.
Click to enlarge
Originations of new equipment financing for the three months ended December 31, 2009 were $46.6 million as compared to $148.4 million for the three months, ended December 31, 2008, a decrease of $101.8 million (69%). Our originations have been and we expect they will continue to be impacted by the state of the credit markets and the reduced ability of our funds to reduced obtain financing to acquire portfolios of leases and loans from us.

"Our borrowing capacity under our warehouse line of credit was reduced from $150.0 million to $125.0 million as December 31, 2009. We expect that our finance revenues will continue to decline next quarter as the limit on our borrowings was further reduced to $100.0 million in the January 29, 2010 amendment, which extended of the credit facility to March 31, 2010. The lower credit limit requires us to reduce the size of the portfolio of leases and loans we originate and hold on our balance sheet prior to selling them to our investment entities, thereby decreasing our commercial finance revenues. - Page 32, Resource America (NASDAQ:REXI) 1st Quarter SEC Filing, 2010

"In conjunction with the January 29, 2010 amendment that extended the maturity of the facility to March 31, 2010, the limit on borrowings was further reduced to $100.0 million. As a result, LEAF expects that it will monitor and scale back its commercial finance business to accommodate the limited availability of debt financing to its investment entities, including if necessary, the sale of certain portfolio assets to meet required repayment of this facility - Page 43, Resource America 1st Quarter SEC Filing, 2010
(Could this be Dwight Galloway's operation in Columbia, South Carolina? )
"As a result of the reduction in our warehouse borrowings and the sale of commercial finance assets to our investment entities, the commercial finance assets we managed for our own account at December 31, 2009 decreased by $29.0 million (17%) to $135.0 million as compared to $164.0 million at December 31,2008… "

"As of December 31, 2009, we managed approximately 98,000 leases and loans that had an average original finance value of $25,000 with an average term of 54 months as compared to approximately 105,000 leases and loans that had an average original finance value of $23,000 with an average term of 52 months as of December 31, 2008. - Page 32, Resource America 1st quarter SEC Filing, 2010

"Revenues—Three Months Ended December 31, 2009 as compared to the prior year period. We attribute these decreases primarily to the following:

$3.7 million decrease in commercial finance revenues. our finance revenues decreased principally due to the deconsolidation of LCFF, a $195.00 million portfolio, as of March 2009 and to a lesser extent, from the reduced borrowing limit under our warehouse line of credit,

A $755,000 decrease in asset acquisition fees, resulting from the decrease in leases sold to our investment entities to $30.9 million. The difficulty in obtaining and maintaining debt financing by our investment funds has limited their ability to acquire equipment financing from us. Consequently, we have reduced our commercial finance originations to match the asset acquisition capabilities of our funds, and

a $1.7 million decrease in management fees. Our management fees include fees we receive to service the commercial finance assets we manage, offering fees earned for raising capital in our investment entities as well as fees received for originating loans for those entities. During the three months ended December 31, 2009, management fees earned to service leases decreased by $707,000 due to runoff in assets under management and the discontinuance of management fees from LEAF I which has entered its liquidation phase. In addition, net capitalized loan origination costs decreased by $1.0 million as a result of reduced originations.

Costs and expenses---Three Months Ended December 21, 2009 as Compared to the Three Months Ended December 31, 2009. We attribute the decrease primarily to:

a $1.5 million reduction in wages and benefits. In response to lower origination volume and assets under management, we have reduced payroll and other overhead costs and have continued to eliminate redundant positions. In total, we have reduced the number of full-time employees in our commercial finance operation by 106 to 271 as of December 31,2009 from 377 at December 31, 2008; and

a $1.4 million reduction in other costs and expenses. This decrease is due to the decline in assets managed, which resulted in reduced costs to service our portfolio, primarily legal costs, and to our ongoing cost saving and consolidation efforts. These efforts target eliminating overhead redundancies occurring through our acquisitions and taking advantage of efficiencies obtained by operating on a single platform." -Page 35, Resource America 1st Quarter SEC Filing, 2010
Resource America is the "parent" of LEAF Financial Corporation, showing a net income attributable to common shareholders of $971,000 for the first quarter of 2010 compared to a loss from continuing operations attributable to common shareholders of $3.3 million for the first quarter of 2009.
Jonathan Cohen, Resource America CEO and President, commented, "Our first fiscal quarter showed solid profitability after the two previous quarters were essentially break even.
We are seeing the benefits from having narrowed our focus on our real estate, corporate loans and leasing businesses. In doing so, we have tailored our approach and our business models to changed economic times, but we have maintained our long-standing objective of developing and growing businesses with scalable platforms.

The financial crisis of 2007-2009 did cause great damage, but we are now seeing many opportunities in our businesses. Including commitments from institutional and joint venture partners, we have approximately $500.0 million of capital to invest.

As we continue to raise capital in this environment for our managed businesses, including Resource Capital, Resource Real Estate Opportunity REIT, Inc. and Apidos Opportunity Fund, we will focus on profitability across all of our businesses.
(He didn't note leasing. The SEC filing as noted in the article above shows much downsizing and a change of direction away from the lease broker marketplace especially.).
Resource America SEC, First Quarter, 2010:
http://leasingnews.org/PDF/Resource_America_Quarterly.pdf
Full Resource America Press Release:
http://leasingnews.org/PDF/Resource_America_IR_Feb_10.pdf

Author's Disclosure: No positions