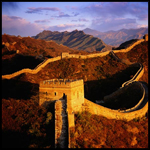 Over the past two weeks, global equity markets have been knocked from their lofty perches set by last year's market rally as news that China would curb bank lending spooked investors. That news induced panic selling both in the emerging markets and here in the U.S., but little has changed regarding the broader economic outlook for China. The bottom line is that China's economy will remain strong in 2010 and when the dust settles, astute investors may be able to avail themselves of solid Chinese ADRs and ETFs at very reasonable prices.
We've told subscribers to our ETF Profit Report newsletter that we like small-caps as a way to gain entry to the China growth story and we hold the Claymore/AlphaShares China Small Cap Index ETF (NYSE: HAO) in our portfolio. Since its introduction in 2008, HAO has been the only ETF available to U.S. investors focusing solely on Chines small-caps, but that is set to change as iShares is planning to introduce the iShares MSCI China Small-Cap Index Fund.
The new iShares fund will track the MSCI China Small-Cap Index, which held 200 stocks as of October 30, 2009. The index measures the performance of stocks in the bottom 14% by market value of China's equity markets.
We're interested to see if the iShares offering will duplicate the sector diversification of HAO. HAO is one of the many China ETFs around with five sectors garnering double-digit representations among the HAO's weight. No ticker or release date for the iShares offering has been disclosed yet.

Disclosure: No positions