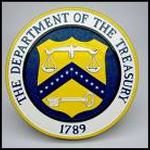 Americans received yet another sobering reminder of China's increasing economic strength and international clout this week. China sold a record amount of U.S. debt in December, raising speculation that Beijing is turning bearish on America.

Chinese investment in U.S. government securities dropped by $34.2 billion at the end of 2009 to $755.4 billion according to newly released figures from the Treasury Department. The decline is the greatest since Treasury data on Chinese holdings began in 2000.

Beijing's cutback on the greenback puts Japan in the lead as the largest holder of US Treasury securities. Japan and Britain increased their holdings of U.S. long term securities in December but global demand still fell sharply. Foreign holdings of US Treasury securities plummeted by a whopping $53 billion, surpassing the previous record drop of $44.5 billion in April of 2009.

Beijing is leading the move away from U.S. debt instruments as President Barack Obama increases government borrowing to unprecedented levels to sustain economic recovery. In December, Obama increased the size of the marketable U.S. Treasury stock to a stunning record level $7.27 trillion.

If the trend continues, the United States will be forced to raise interest rates. That would put yet another strain on America's ability to manage its mountain of debt.

Speculation about China's intent has been running wild since the figures were released. Relations between Beijing and Washington are worsening almost daily. The deepening spat over Tibet, a controversy over U.S. arms sales to Taiwan, China's dispute with Google (NASDAQ:GOOG) and trade and currency disagreements are still festering. In the latest dispute, President Barack Obama's administration rejected Beijing's demand to cancel his meeting this week with the Dalai Lama.

Some analysts warn that China might be cutting purchases of U.S. Treasuries to flex its financial muscle. If so, Beijing's economic leverage has its limits. America's economic house is terribly fragile. Putting too much pressure on the U.S. economy could destroy America's recovery or wreak even worse damage.

But Beijing is nothing if not pragmatic and there's little chance that they would want to wreck the economy of their biggest customer, at least not now.

Most probably China is actively diversifying its holdings of foreign currency to defend its investments in dollar-denominated instruments against a decline in the greenback caused by excessive U.S. indebtedness.

Beijing holds most of the cards in this game. It is a chilling turn of events to realize that America's economic viability lies at the mercy of a foreign power. It is even more unsettling to consider that Washington is consumed in political gridlock and is either unaware of the danger or unable to restore the underpinnings of a sound, sustainable economy.
Disclosure: No position