By Sumit Roy
Natural gas inventories fell by 81 bcf.
Natural gas was last trading up by nearly 1 percent to $4.39/mmbtu after the Energy Information Administration reported that operators withdrew 81 billion cubic feet from storage last week. That was at the lower end of analysts' estimates, which range from 80 to 86 billion cubic feet (see Phil Flynn: Natural Gas Prices Will Nearly Double By 2015).
However, the withdrawal was more than last year's build of 2 bcf, and the five-year average draw of 64 bcf.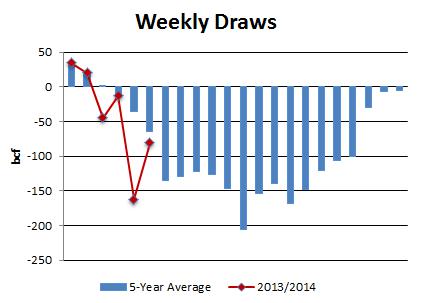 In turn, inventories now stand at 3,533 bcf, which is 273 bcf below the year-ago level and 130 bcf below the five-year average (calculated using a slightly different methodology than the EIA).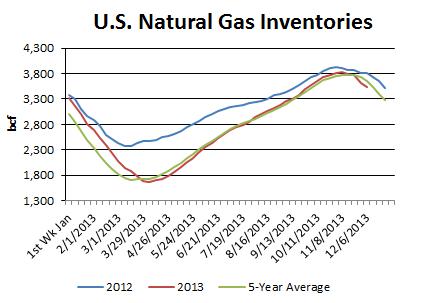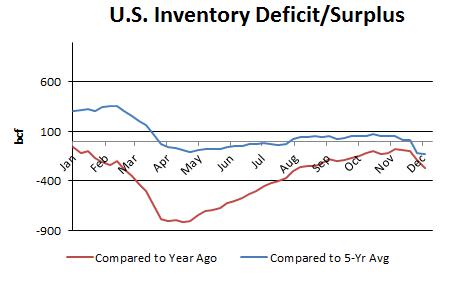 The weather last week was a bit warmer than seasonal norms.
According to the Edison Electric Institute, utilities generated 76,624 GWh in the week ending Dec. 7, which was 7.2 percent above the same week a year ago.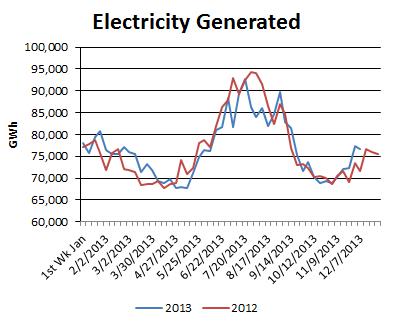 Looking forward, the NOAA's 6- to 10-day outlook calls for mixed weather across the country. However, extended forecasts show the potential for another cold snap.
NOAA 6- TO 10-DAY OUTLOOK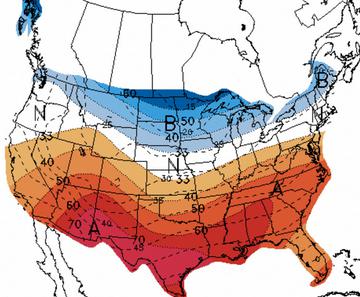 Meanwhile, the number of rigs drilling for natural gas in the U.S. rose by eight to 375 last week.
Natural Gas Rig Count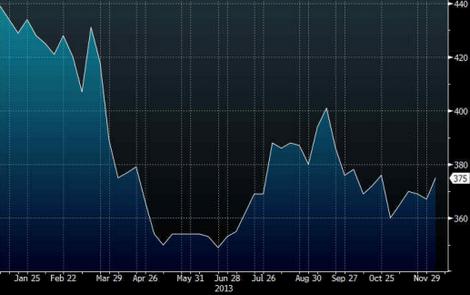 NATURAL GAS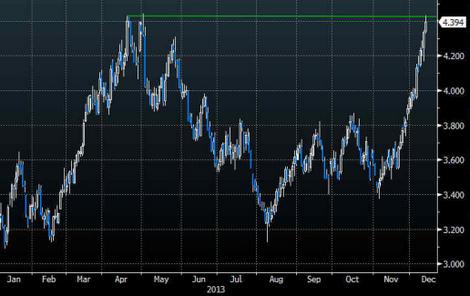 Bottom line: The latest inventory data from the EIA were bullish, as the inventory deficit against the five-year average widened from 113 to 130 bcf. Moreover, the deficit widened despite relatively mild temperatures last week.
Early indications are that next week's report — which will reflect the current week's nationwide cold snap — may show a massive withdrawal exceeding 200 bcf, potentially even 250 bcf.
The NOAA is currently forecasting temperatures to warm up by the end of the month, but by then, the inventory deficit may have expanded to nearly 300 bcf, which will keep prices supported above $4/mmbtu.
If we see another cold snap in January, prices may explode higher and move toward $5.