Microsoft just unveiled its new Windows Phone 7.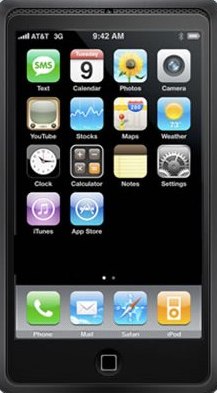 Microsoft (NASDAQ:MSFT) is known for its operating systems and has previously avoided entering the handset market. Microsoft will now have to compete against RIM's Blackberry (RIMM), Apple (NASDAQ:AAPL), Nokia (NYSE:NOK), Google (NASDAQ:GOOG) and Palm (PALM) for a share of the smartphone market. It will be interesting to see how well Microsoft's entry into the smartphone market is received.
Exact details are not known about the Windows 7 phone. But here is what is known so far. The phone will be released during the 2010 holiday season. Windows Phone 7 will be Xbox live and Zune media and music capable. Windows Phone 7 will be broken down into hubs. Hubs are designed to gather like features and functions in one place. Windows Phone 7 contains the following hubs:
People Hub- social networking integration (Integrates contacts from Facebook, Twitter, Windows Live, Gmail)
Office Hub - business applications (Office, Outlook, Workspace)
Games Hub- (Many Xbox live games)
Music & Video Hub- (Zune HD Music)
Pictures Hub - (All Stored Images)
Marketplace Hub - (Shopping & Applications)
If Microsoft can pull this off properly, the Windows Phone 7 launch might open up a whole new market for the software giant. A successful launch could lead to: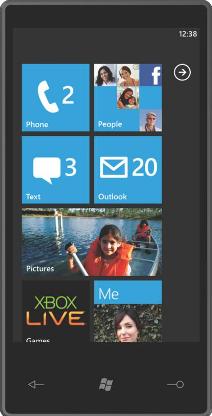 1. Increased search engine market share - It stands to reason that Bing will be the default search engine for all Windows 7 phones. According to ZDNet, the phone will have a Bing button on the display.
2. Increased subscriptions to Zune marketplace.
3. Increased Xbox Live subscriptions.
For a more detailed look at the new Windows Phone 7 check out these sites: