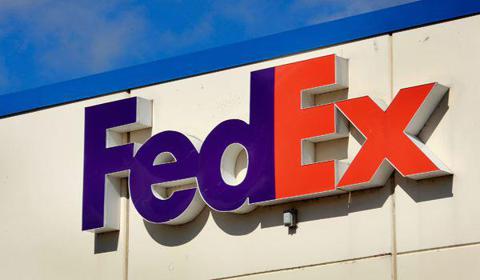 It was probably unbeknown to companies in the courier business that their package delivery services would one day have such an elevated role and become an integral part of e-commerce development. Needless to say, without timely delivery of customer orders, the benefits of online shopping cannot be fully received by customers. Thus, as e-commerce continues to grow, so should package delivery companies that directly serve and support it.
But the courier industry is rather fragmented with a wide range of service providers, big and small, focusing on different business areas that include services well beyond typical package delivery, such as long-haul freight service, things not directly tied to serving online merchants. To take advantage of the ongoing e-commerce growth, some couriers may have to realign their business with the kind of deliveries that online merchants need.
This may well be the case for FedEx (NYSE:FDX) whose ground package delivery service, in terms of revenue, is less than 25% of the company's total business that also includes long-haul air courier service, less-than-truckload freight service and business office service, services that are outside typical package deliveries used by online merchants. Meanwhile, FedEx's closest competitor UPS (NYSE:UPS), the world's largest package delivery company, has most of its operations in small package deliveries that are very much e-commerce related, allowing the company to directly benefit from growing online shopping activities.
As a result, UPS currently commands a much more favorable valuation than FedEx: more than 20 times equity book value for UPS stock vs. a mere 2.5 times equity book value for FedEx stock. Even at about one-fourth of the book equity size of FedEx, UPS is able to achieve a market capitalization twice the size of that for FedEx. Investors likely have accounted for the positive effect that e-commerce has had on UPS' package delivery business, while holding off endorsements on FedEx because of its current lack of a direct tie of its package delivery business with e-commerce activities. In addition, UPS' return on equity of more than 25% as compared to less than 10% for FedEx seems to reaffirm such a valuation bias.
Admittedly, FedEx is trying to work on some profit improvement plan and has authorized a share repurchase program, all aimed at boosting earnings and shareholder returns. It makes sense that given FedEx's relatively low stock valuation and the potential growth in its future e-commerce-related package deliveries, big-name investors, including Paulson and Soros, have recently amassed considerable stakes in FedEx. It's a rare opportunity for investors as they can still find such a quality company like FedEx at this stage of the e-commerce development. Having not actively involved in serving the e-commerce market, FedEx can still capture the continuing growth in package deliveries when demand for courier services from online merchants likely remains strong.
Another reason that FedEx can still get into the swing of e-commerce package deliveries is that the package delivery market is mostly composed of small couriers, if not counting UPS and the U.S. Postal Service. It's surprising that there hasn't been a nascent, specialized courier emerging out of the rising demand of package delivery services by countless online merchants. Thus, there could be even opportunities for FedEx to consolidate the market to make it less fragmented and provide online merchants more streamlined delivery services.
Because of the lack of service uniformity and standards by package delivery companies, with each operating in their own niches, many online merchants, as well as brick and mortar stores with online operations, have to set up their own delivery fleets. eBay (NASDAQ:EBAY), for example, in a bid to get products faster to customers, has implemented a delivery service called eBay Now, which promises delivery within an hour. Getting no help from existing package delivery companies, eBay has to hire its own individual couriers running through local city streets.
Similar to what eBay aspires to with its local express delivery, intra-city package deliveries in general may hold the most promise in the growth of courier business, as online merchants are more likely to sell merchandises through their regional fulfillment centers or local chain stores to avoid costly long-distance deliveries. Traditionally focusing on long-haul services with the largest fleet of cargo planes, FedEx has yet to craft a more compatible business model to realign its courier services better with the needs for local deliveries from many online merchants. If FedEx decides to expand its current Ground Package System, it can certainly leverage its enormous logistic capability as an established courier and find its rightful place in the still fragmented package delivery market.
Some companies are deservedly cheap, meaning that their underperforming business, coupled with no growth potential, justifies their low valuation. But other companies may be unfairly undervalued, especially when growth opportunities clearly exist. FedEx belongs to the latter. With well-known activist investors taking large stakes in the company, one can reasonably expect that FedEx is about to make certain business changes to help increase its valuation.
Disclosure: I have no positions in any stocks mentioned, and no plans to initiate any positions within the next 72 hours. I wrote this article myself, and it expresses my own opinions. I am not receiving compensation for it (other than from Seeking Alpha). I have no business relationship with any company whose stock is mentioned in this article.