By Bryan McCormick
US stock index futures are moderately higher this morning after strong trading in most Asian markets, with the exception of mainland China, and a mixed session in the eurozone and UK markets.
MarketWatch reported that Marc Faber, popularly known as "Doctor Doom", suggested that Japan offered an investment opportunity, calling it a "neglected market." The Nikkei finished higher by nearly 3 percent.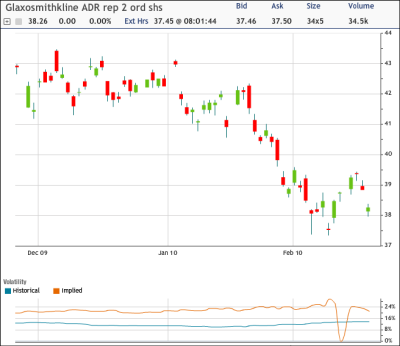 (Click to enlarge)
The situation in Europe is not as bullish. GlaxoSmithKline (NYSE:GSK) and other drug makers fell after its diabetes drug, Avandia, came under renewed criticism. Metals and crude pricing were firmer on a slightly weaker dollar, and UK banking stocks were broadly higher with Lloyd's (NYSE:LYG), Royal Bank of Scotland (NYSE:RBS), and Barclays (NYSE:BCS) up an average of 3 percent.
This morning may also see renewed attention to the prospect of mergers and acquisitions after Smith International (SII) agreed to be acquired by Schlumberger (NYSE:SLB) in a deal valued at $11.34 billion.
Sell-side research is active this morning, but so far with more downgrades than upgrades. Viacom (VIA.B) was upgraded to "buy" at Deutsche Bank (NYSE:DB). Oppenheimer (NYSE:OPY) upgraded Shire (SHPGY) to "outperform" but downgraded H&R Block (NYSE:HRB) to "perform."
Wells Fargo (NYSE:WFC) downgraded Lifepoint Hospitals (NASDAQ:LPNT) to "market perform." Barclays Capital downgraded Yingli Green Energy (NYSE:YGE) to "equal weight." Brigantine downgraded NetLogic (NASDAQ:NETL) to "hold."
With S&P 500 (NYSEARCA:SPY) earnings tomorrow, retail stocks will be in focus. The following companies report earnings tomorrow: Macy's (NYSE:M), Sears Holdings (NASDAQ:SHLD), Home Depot (NYSE:HD), Office Depot (NYSE:ODP), Medco Health Solutions (NYSE:MHS), Watson Pharmaceuticals (WPI), Tenet Healthcare (NYSE:THC), Medtronic (NYSE:MDT), Autodesk (NASDAQ:ADSK), Expeditor's International (NASDAQ:EXPD), and Vornado Realty Trust (NYSE:VNO).
Disclosure: No positions