By Bryan McCormick
Some time back I made note of how important it was to keep tabs on flows of funds. While flows do not always correspond to date perfectly with price, they are generally net predictors.
Using the Treasury International Capital System data (TIC), we can start to put the recent decline in foreign markets--in this case, Brazil--into perspective.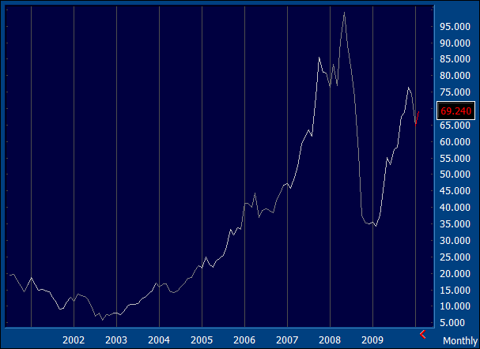 (Click to enlarge)
The TIC graph below shows the cumulative flow of U.S. dollars into foreign stocks, indicated by the blue line. We can see how the flows and the price of the MSCI Brazil Index (NYSEARCA:EWZ) exchange-traded fund have a strong correlation.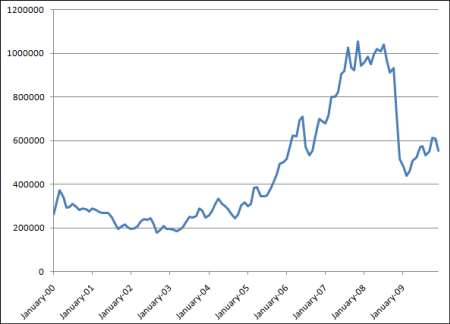 (Click to enlarge)
In the case of the flows, on the far right of the graph we can see how U.S. investors began withdrawing funds from foreign markets late last year. Lagging behind a bit, price peaked in the Brazil ETF and then fell rather sharply along with the flows.
The price peak for the EWZ in December of last year was then followed by a very large net outflow of capital, approaching $9 billion.
If this trend is confirmed in the next data release from the TIC, which unfortunately runs behind by two months, it would likely mean we can expect further weakness in foreign markets.
Disclosure: No positions