Editors' Note: This article covers stocks trading at less than $1 per share and/or with less than a $100 million market cap. Please be aware of the risks associated with these stocks.
The first shot in what might be the new cola wars was fired the other day when Coca-Cola's (NYSE:KO) chairman, Muhtar Kent, hinted that Coke Life-- the stevia/sugar sweetened low calorie cola drink-- may soon be sold in the U.S. Coke Life, which has roughly 1/3rd the calories of a regular Coke, was rolled out earlier this year in Argentina where it has been a big hit with consumers. Mr. Kent's proclamation is the "shot across the bow" to the rest of the bottlers in the $75 billion U.S. soda industry: Coca-Cola is going on the offensive to not only stem slowing soda sales, but to be the first major bottler to use stevia as a sweetener in its flagship cola on U.S. store shelves.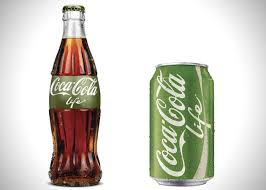 In the late 1990s consumers began to scale back on sugary soda consumption due to obesity and health concerns. Diet soda consumption rose from 26% in 1990 to 31% in 2010; however, diet soda sales have since dropped. In the last year diet soda sales plunged 6.8% while regular soda saw a decline of 2.2%. Today's consumers have moved toward more natural products such as bottled waters, energy drinks, and teas.
CONSUMPTION OF ARTIFICIAL SWEETENERS CONTINUES TO PLUNGE
While consumers want a zero or low calorie sugar substitute, they now appear to be less accepting of artificial sweeteners. In a Mintel survey, 46% believed artificially sweetened sodas were unhealthy, with the largest percentage being consumers under the age of 35. Between 2009 and 2012, sales of Splenda fell 26%, Equal dropped 17%, and Sweet'N Low dipped 15%. At the same time, sales for the natural zero calorie high intensity sweetener-- stevia-- began to grow. Leading the way in stevia sales is Truvia. Since its introduction in 2008, sales of Truvia-- developed in partnership with Coca-Cola and Cargill-- have more than tripled with figures of $90.6 million in 2012.
OLD METHODS OF GROWING STEVIA WILL MAKE WAY FOR A NEW WAY TO PRODUCE STEVIA
While stevia is a natural zero calorie sugar substitute and has the best chance to be the sweetener to turn diet soda sales, it does have its issues that have slowed big bottlers from fully embracing the product. Early stevia products had a lingering, and somewhat licorice or bitter, aftertaste. And while new varieties of the sweet steviol extracts are found to have better taste profiles, the crop does not have the solid infrastructure that both sugar and HFCS have. Stevia is still grown mostly on small farms in China and rural regions spread out around the globe, making a guaranteed supply line of high quality product a bit tenuous. Stevia is also much more expensive to produce compared to artificial sweeteners.
COKE MAY USE A MICROBIAL FERMENTATION METHOD TO PRODUCE INEXPENSIVE QUALITY STEVIA
So with supply and flavor issues in question, why is Coca-Cola hinting that the company may roll out a stevia blend with its flagship Coke product in the largest soda market, the U.S.? The reason is, in my opinion, Coca-Cola believes it now has the flavor profile and a production method needed to meet the demand for quality stevia.
Coca-Cola has a joint venture with PureCircle (OTCPK:PCRTF), the Malaysian stevia producer, in developing a new stevia variant that has a far better flavor profile and works well in colas; rebaudioside X (Reb X). While there are over 30 steviol glycosides in the stevia leaf, Reb X is one of two steviol glycosides that contains a far better flavor profile, but is found in minute amounts when compared to current stevia that is comprised of Reb A. Though Reb X's flavor profile is superior to Reb A, it does require far more stevia plants to produce Reb X due to the small amounts in the leaves, making the process a lot more costly.
Coca-Cola expects to win FDA approval on Reb X in the next few weeks. While that bodes well for a quality tasting stevia, it does bring into question whether PureCircle's collective of farmers have the infrastructure to handle the volume of Coke Life sales once it hits U.S. store shelves. Coca-Cola would not roll out such a product unless it believes it has the ability to produce enough Reb X. That is where I believe its Truvia partnership with Cargill comes in.
I wrote about Cargill earlier this year after the company announced it partnered with the small Swiss company, Evolva Holdings (OTCPK:ELVAF), to develop a microbial fermentation method to produce large quantities of stevia. The fermentation method produces commercially viable sweeteners that are molecularly identical to stevia extract, but without having to rely on farming, harvesting, processing, extracting, and refining the actual stevia plant. And while the process has shown to be able to create high quality stevia extract on a commercial scale, a major advantage is that, via the fermentation method, the cost will drop roughly 70% compared to current farming and extracting methods. And that price drop should give stevia a competitive edge against artificial sweeteners. The fermentation method is currently being tested on a pilot scale, and according to the company, tests are ahead of schedule.
CARGILL'S FERMENTATION METHOD WOULD GIVE COCA-COLA A BIG ADVANTAGE
I believe Coca-Cola intends to use the flavor profile from its patented Reb X, but will have Cargill produce the product via its fermentation method, thus guaranteeing a quality stevia at a much lower cost. And if Coke Life does actually come to the U.S. market, I can see Coca-Cola sales skyrocketing upward and clobbering other diet soda makers like PepsiCo (NYSE:PEP).
If Cargill's fermentation process proves successful-- and on a pilot scale it appears to be so-- I predict other bottlers (like Pepsi or Monster Bev (NASDAQ:MNST)) will clamor to develop a new method to produce a zero calorie natural sugar substitute. Though Pepsi's CEO, Indra Nooyi, earlier said stevia "does not work well in colas," the company is developing its own patented Reb D extract, another steviol glycoside that has a better taste profile, but like Reb X is found in trace amounts.
Pepsi is also working with Senomyx (NASDAQ:SNMX), a company that develops taste receptor technologies, to develop flavor ingredients. Senomyx's flavor enhancer works by tricking the taste buds into thinking that what you taste is sweeter than it actually is, therefore reducing the sugar level by roughly 60%. The problem is the flavor enhancer is an artificial laboratory-produced product, and consumers have continued to shy away from artificial products, which is why I believe Pepsi would find success in competing against Coke Life with its Reb D product. However, Pepsi would still have to contend with the higher cost of producing Reb D when compared to Cargill's microbial fermentation method.
SMALL CALIFORNIA COMPANY DEVELOPING A FERMENTATION PROCESS FOR STEVIA
I believe that Pepsi or Monster will both be looking for their own natural fermentation process-- and Cargill is not the only company developing such a process. This is why a little stevia development company from California's central valley may now be in a very good position. Stevia First Corp (OTCQB:STVF) has developed its own microbial-based fermentation method to produce stevia extract, and is near completion of its pilot stage tests. Via its fermentation based process (just like Cargill), Stevia First should be able to produce, on an industrial scale, any of the steviol Glycosides, including Reb A, Reb X and Reb D in any quantities necessary.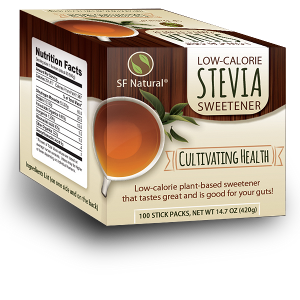 Recently Stevia First announced it was gearing up for distribution of its retail organically grown stevia. While that will bring in revenue for the company, I foresee the big potential lies in a wholesale agreement with its microbial fermentation method and one of the major bottlers that plan on going head to head with Coke Life (or any other stevia sweetened beverage that Coca-Cola puts on the market). The company plans to roll out its fermentation-based product sometime in 2014 and has begun a sampling of the Nature-Identical™ product with its December public tasting event.
COCA-COLA: LOWER SALES, HIGHER REVENUE
Coca-Cola is a $177 billion market cap company. Its stock closed on Wednesday, December 11th at $40.20 per share. Even though net sales were down 3% to $12 billion in the 3rd quarter, Coca-Cola's income rose 8% to $2.5 billion or $0.53 per share compared to same quarter 2012. The company experienced its largest growth in Europe (up 10%) and China (up 9%), while North American sales remained sluggish (up a paltry 1%). However, the Pacific region experienced a drop of 9%, and Eurasia and Africa sales were down 4%. The stock has a yield of 2.79 and offers a dividend of $0.28 per share.
CONCLUSION
Coca-Cola has always been a great company to have in one's portfolio. Even with soda sales dropping the stock is up over 10% YTD. While some proclaim that Coca-Cola's best days are behind us, I do not. Coca-Cola has diversified into other profitable beverages: Powerade, Dasani, and Vitamin Water. However, once Coke Life hits U.S. shelves I predict soda drinkers will flock to sample the new low calorie naturally sweetened Coke. And if the consumer enjoys the taste of this stevia-enhanced drink, I think Coke Life will bring a new life to the company's flagship product. I think Coca-Cola is still a good long-term buy-- and if there were a pullback it would make Coca-Cola a great long-term buy.
But what about investing in stevia growers and producers? While PureCircle is the largest producer of stevia, its product relies on small farms spread out across the globe. Though there will be a market for these products, I don't see it as the future of stevia on an industrial level.
As Wayne Gretzky's father told his son, "Skate to where the puck is going to be, not where it has been." I say the same about stevia; and where I think the product is going to be will be in a fermentation-based process, which is why companies like Cargill, Evolva, Coca-Cola, and Stevia First should be the winners when it comes to the billion-dollar sugar substitute market.
Disclosure: I have no positions in any stocks mentioned, and no plans to initiate any positions within the next 72 hours. I wrote this article myself, and it expresses my own opinions. I am not receiving compensation for it (other than from Seeking Alpha). I have no business relationship with any company whose stock is mentioned in this article.