Google (NASDAQ:GOOG) has said that it wants to have a self driving car ready to go in 2017 for a 2018 rollout. That is relatively soon, in development terms; just a couple of years to fix a multitude of problems. Surprisingly the majority of the challenges faced have nothing to do with technology. The technology already exists. Oshkosh Corp. (NYSE:OSK) already supplies the TerraMax vehicle to both the British and US military. The six wheel drive monster was developed as a cargo hauler, and is currently used for that and reconnaissance missions. The value to the military in hostile war zones is obvious, sparing soldiers from the possibility of ambush and IED's. From a humanitarian point of view, it could be very helpful in some regions forming aid convoys.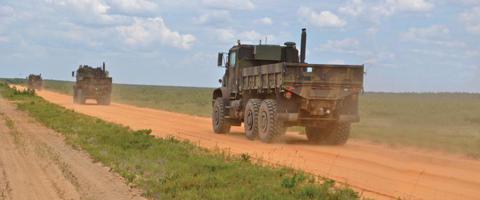 Earlier this year Oshkosh announced they will fit the TerraMax system to its M-ATVs adding a new dimension to robotic capabilities. The new M-ATV will clear explosives opening roads, a job normally performed by engineers.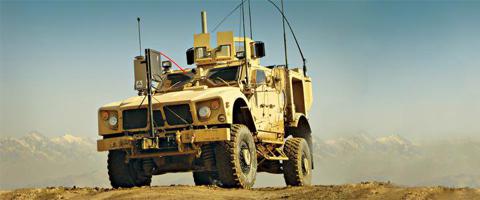 So what are the Challenges?
Well, in a nutshell, humans. All of the really serious challenges the industry faces are caused by us or our behavior. Here is a quick list of the main obstacles to mass implementation;
Hackers, the onboard computers will have to communicate somehow making them susceptible in the same way any other device is.
The law, three states have introduced or passed legislation governing the licensing of driverless cars. Nevada was the first designating areas for testing etc. This was supported by Google who needed a legal way to conduct further road tests of their Toyota Prius (OTCPK:TOYOF). Florida followed Nevada the same year, but does not regulate or prohibit any testing. California's law is set to go into effect in 2015. A major change here is that driverless cars would have to have a licensed driver behind the wheel in case of electronic failure. This brings us to the next challenge.
As driverless cars become more common and the masses become more dependent on them; you end up with less experienced drivers. If some sort of failure does occur who is to say the driver will be able to react in time or appropriately.
People like to drive. Many, many people like to drive. It is not certain that there would be mass adoption of driverless vehicles even if they were proven to be safe. Perhaps if insurance got cheaper, but that is unlikely due to the complications of liability. Liability in turn, is complicated by the second point legislation.
Economic considerations. Yes these things will be expensive at first but that is not the largest economic consideration. Unemployment maybe of greater concern in the long run. Consider that; in Oregon it is not ok to pump your own gas. This rule is enforced because it creates some much needed employment. There are over 3.5 million truck drivers in the USA about 1.5% of all drivers' licenses. When you add busses, school busses, taxi drivers and all the other driving jobs you can start to get some idea of the problem. At least initially all these vehicles would still require a driver but for how long?
The luxury play thing.
This fall Elon Musk announced that Tesla Motors (NASDAQ:TSLA) is planning to develop a car that runs on auto-pilot. The luxury electric car manufacturer has joined the race and hopes to have something in the Model S within three years. In a previous article I had suggested that I thought Tesla would make a good partner for Google, but that seems unlikely. Early indications are that Tesla will develop its own system. It will not be reliant on any other company's technology. This makes Tesla's three year timeline particularly aggressive, they are starting from scratch. Musk is known for his outside the box approach and this may be beneficial. Perhaps starting from the beginning will help avoid some of the pitfalls others have repeat.
Last week Musk's other company SpaceX had its first successful launch of the Falcon9 rocket. Some kind of partnership between the two companies could help drive demand at the luxury end of the car market. I am pretty sure that if you can successful get a satellite into orbit, people will think it is more likely you can get them to the grocery store.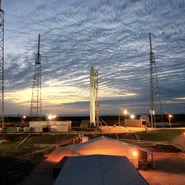 The big barrier to the consumer will be cost. A driverless car anytime in the near future will be a luxury plaything. Over time this could change as benefits outweigh initial cost. If you are not required to be in the car it could drop you off at work, no parking fees. If they are proven to be safer then insurance costs should go down. Technological advances will make things cheaper but most of this is not any time soon.
Near term conclusions.
Oshkosh remains the only company, I am aware of, that is generating revenues from a driverless vehicle. The company's guidance system developed in a partnership, which included the University of Parma, is showing further improvment. VisLab, of the University of Parma Italy, recently conducted "the PROUD driverless test". The car was fully integrated in to normal traffic in the city center of Parma. They drove around for 20mins coping with all normal driving obstacles and without any human intervention.
It is my conclusion that the first truly driverless vehicles we will see on US roads will be manufactured by Oshkosh. I don't mean the military vehicles. I think civilian first response vehicles will end up being the testing ground. Oshkosh also makes fire trucks and ambulances. An extra EMT, able to jump in the back of the ambulance, has a definite advantage with no extra staffing costs. Lights and sirens help to get people out of your way and the onboard computer could choose the fastest route using real-time traffic data. A 6X6 wildland fire truck/ tanker could be used to get fire fighters out of harm's way or spray suppressant when needed.
It is our first responders who will be able to reap the benefits of driverless vehicles first. It will be expanded to commercial truck fleets and busses due to the economic benefits, but first responders will probably supervise the very first vehicles on our roads.
Well, the first ones that are not just playthings for the rich. I would suggest that anyone hoping to cash in on these vehicles any time soon would be better off looking into Oshkosh.
Ok so taking a look at Oshkosh.
Price $48.54
P/E 13.64
Div. 1.28%
One of the most impressive aspects of this stock has been their ability to consistently deliver on earnings. Over the last 16 quarters Oshkosh has beat analysts expectations every time. Yes they had a bad year in 2009, but who didn't.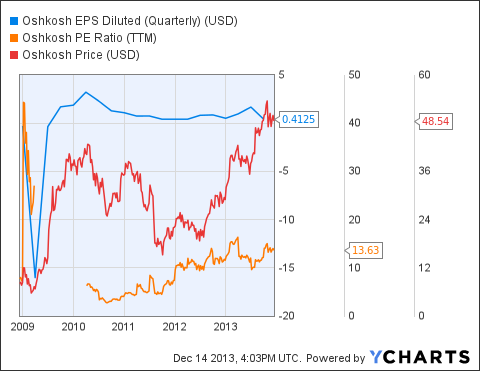 OSK EPS Diluted (Quarterly) data by YCharts
If we look back prior to 2009, Oshkosh was also very consistent. They also commanded a multiple somewhat higher than today from 02 -07. You should also note that today's Multiple is very similar to where we were at the beginning of the financial collapse.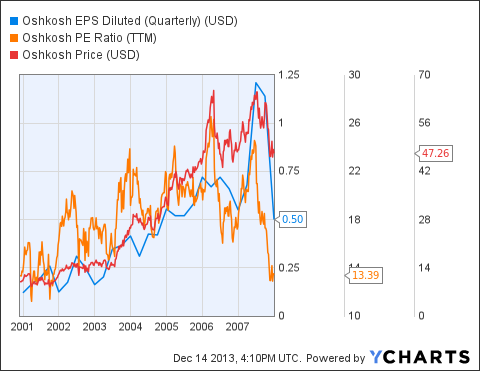 OSK EPS Diluted (Quarterly) data by YCharts
Today's multiple is understandably lower, given the sequester and winding down of the wars. Almost 50% of revenues have come from the defence industry. By comparison only 10% comes from fire and emergency. A shift towards high-tech self driven fire trucks, could help increase that segments contribution.
The housing recovery and construction in general will add to the remaining two divisions. The Toll Brothers (NYSE:TOL) release this month showed encouraging signs. It is perhaps a little early for all these companies to start replacing equipment, but the move is coming.
Access Equipment 38% and commercial 8% both stand to gain when this happens: Access makes the scissor lifts and other aerial platforms used by the home builders; commercial specializes in concrete truck amongst other things.
The new budget in DC, deals with some of the issues caused by the sequester. Congress also passed a defence bill this week, the Senate should manage that on Wednesday. Both of these events could be obscured by news from the Fed and this may present an opportunity. Both should benefit the Defense division of Oshkosh.
For the slightly longer term sustained recovery for homebuilders and construction benefits the last two sectors previously mentioned.
Conclusions
The current multiple is not expensive and I would expect it to expand. Current estimates for FY 2014 are for an EPS of $3.35. Even a small expansion in P/E to 14.5 maintains current price levels.
FY2014 EPS is lower than 2013 by 0.40.
75%, $0.30 of the lower estimate is being attributed to Q1. Any sort of beat on 1/20/2014 will adjust the outlook for the entire year. We should look at the track record and in my opinion expect Oshkosh to beat.
I think the analysts are wrong. Or more importantly have not changed their estimates to reflect the good news from Toll. The legislative news is too new to have been taken into consideration for the rest of the year either.
Long term investors could enjoy another ride up here. If we get back to historic multiples near 20, even based off current earnings, we could see $75. Earnings growth driven by even a minimal increase in demand, drives them above $80 in a couple of years. I think it is possible all sectors could see an uptick over the next couple of years as the global economy improves.
I would by a pullback here if one is presented. Either way I would want to be in before January 20th and the Q1 earnings release.
Disclosure: I have no positions in any stocks mentioned, and no plans to initiate any positions within the next 72 hours. I wrote this article myself, and it expresses my own opinions. I am not receiving compensation for it (other than from Seeking Alpha). I have no business relationship with any company whose stock is mentioned in this article.
Additional disclosure: This article may contain certain forward-looking statements. I have tried, whenever possible, to identify these forward-looking statements using words such as "anticipates," "believes," "estimates," "expects," "plans," "intends," "potential" and similar expressions. These statements reflect my current beliefs and are based on information currently available. Accordingly, such forward-looking statements involve known and unknown risks, uncertainties and other factors which could cause actual results, performance or achievements to differ materially from those expressed in or implied by such statements. I undertake no obligation to update or provide advice in the event of any change, addition or alteration to the information contained in this article including such forward-looking statements.