(Editors' Note: This article covers a micro-cap stock. Please be aware of the risks associated with these stocks.)
Introduction
In this article, I'll discuss the buyout offer Primero Mining (NYSE:PPP) has just launched on Brigus Gold (BRD). As I previously have covered both companies here on Seeking Alpha, I will now explain the offer made by Primero and what advantages and benefits this has for the shareholders of Brigus Gold. This will result in my conclusion at the end of this article.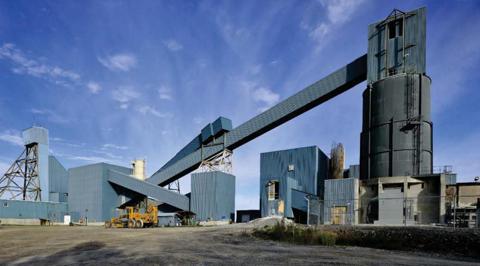 The offer
Brigus Gold has just announced it agreed to be acquired by Primero Mining, which operates the extremely profitable San Dimas underground mine in Mexico and is preparing to advance a second gold project in Mexico towards production. It wasn't a secret that the CEO of Primero - Joseph Conway- was looking to reduce its exposure to Mexico and wanted to diversify into other, safer regions such as Canada.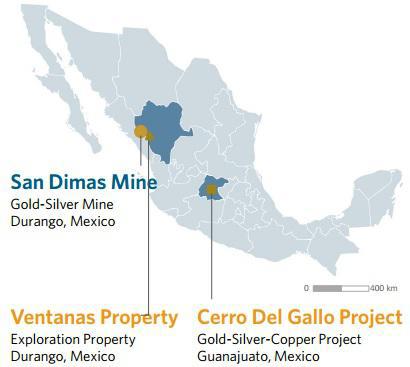 As the San Dimas mine is an underground mine, it also made a lot of sense to acquire another underground mine, so Primero's expertise could be used at the newly acquired assets. In that sense, Brigus was a logical target as it operates the Black Fox underground mine in Ontario, Canada, which is generally seen as one of the safest mining destinations in the world.
Per the terms of the agreement, Primero will offer 0.175 shares of Primero per Brigus share held. As Brigus closed at $0.60 last Friday and Primero at $4.91, this implies a value of $0.86 per Brigus share. On top of that, Brigus shareholders will receive 0.1 share of a SpinCo which will hold the company's other assets such as the Goldfields project in Saskatchewan and the Ixhuatan and Huizopa projects in Mexico and will see a $9.5M cash injection by Primero.
It's easy to understand why Primero isn't really interested in these assets; the Mexican assets are quite early stage, and Goldfields project simply isn't viable at the current gold price. On top of that, I think this SpinCo was created as a 'sweetener' for the Brigus management to agree with the merger because now they won't end up without a job.
If use an arbitrary value of $5M for all the assets, the SpinCo will have a theoretic value of $14.5M, of which 90% will be held by Brigus shareholders (and 9.9% by Primero) for a total value of $13M. As there are 232M outstanding shares, this Spin-off will add approximately $0.055/share to the transaction value for a combined total of $0.915.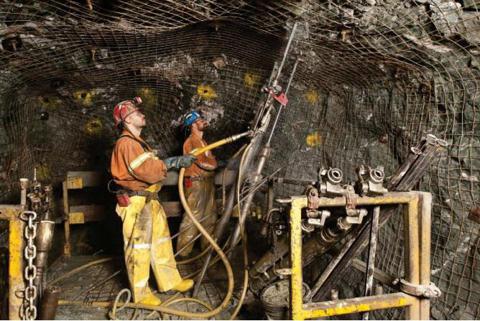 However, I expect Primero Mining's share price to fall today, as not a lot of its shareholders (including me) are happy to put that much shares on the table for an underground mine which is barely profitable. As such, I wouldn't be surprised to see Primero's share price take a 10% nosedive today. (At the moment of writing the pre-market trading has just begun and Primero shares are down 10.4%, so the share price decline might actually be higher than I anticipated)
The advantages
For the shareholders of Brigus Gold, this deal is a good one, and should be accepted. As I explained in an earlier article on Brigus, I expected the company to raise more money to repay the convertible debt as its operational cash flow simply isn't sufficient to meet the debt obligations.
By merging with Primero Mining, Brigus solves all of these problems, as the combined entity will generate more than sufficient cash flow to be able to pay off the debt at the maturity date. By agreeing to the merger with Primero, Brigus shareholders bring in an experienced underground mining team which might be able to increase the efficiency of the Black Fox mine. On top of that, BRD-shareholders gain exposure to the extremely profitable and very low-cost San Dimas mine in Mexico, which will produce in excess of 100,000 ounces of gold this year at a cash cost of less than $500/oz.
Conclusion
Even though the deal isn't surprising, a lot of people will be scratching their heads when they see this arrangement, as Primero seems to be paying a high price for a barely profitable mine in Ontario. However, as the Primero management team has extensive experience in underground mines, I wouldn't exclude the possibility they see a lot of potential operational improvements at the Black Fox mine which would improve its cash flow profile.
As a shareholder of Primero Mining, I am disappointed in this acquisition, as I was hoping Primero would zero in on a more profitable mine. On the other side, Brigus shareholders have a lot of reasons to pop the champagne bottles as this deal has a lot of advantages to them and they should definitely accept the offer from Primero and tender their shares.
Disclosure: I am long PPP. I wrote this article myself, and it expresses my own opinions. I am not receiving compensation for it (other than from Seeking Alpha). I have no business relationship with any company whose stock is mentioned in this article. I have a long position in Primero Mining but no position in Brigus Gold.