Last week, Disney (NYSE:DIS) made the small announcement that it was beginning casting for an upcoming Disney Channel original movie. Not a big deal for a $122 billion company, right? Wrong. Disney is creating new characters from old movies and will in turn boost several business segments along the way, all leading up to a huge blockbuster 2015.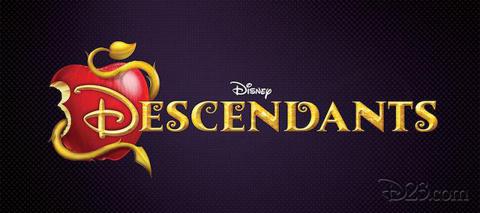 "Disney Descendents" will begin production in the spring with an air date scheduled for 2015. The made for television movie centers on the teenaged son of Beauty and the Beast, who is poised to take the throne. The young offspring decides to allow the offspring of villains from several Disney storylines the chance to attend school alongside the offspring of heroes from other storylines, rather than spending time on a forbidden island. The movie will contain new characters from beloved Disney stories like, "101 Dalamations", "Sleeping Beauty", "Aladdin", "Cinderella", and "Mulan". Kenny Ortega, director of "High School Musical", will direct and oversee the movie. Josann McGibbon and Sara Parriott, who have worked on "Runaway Bride", "The Starter Wife", and "Desperate Housewives", will write the script.
Bringing back several of the members from the successful High School Musical franchise is a smart move. The franchise spawned three successful films, with two airing on the Disney Channel and one hitting the big screen. The first "High School Musical" original movie saw 7.7 million viewers in its premiere. The successful made for television movie saw over 225 million viewers around the world during its run.
High School Musical 2 held the record (17.3 million viewers) for most watched non-sports broadcast until "The Walking Dead" surpassed its record with its season 4 premiere. With viewers and DVR playbacks, over 20 million viewers watched the episode of the popular AMC show. After successful television movies, Disney took the High School Musical franchise to the big screen with "High School Musical 3". The movie grossed $90.6 million in North America and $162.3 million overseas for an impressive $252.9 million total. In North America, $42 million, or nearly half of the total, came in the opening weekend.
Disney Channel continues to be a huge original movie factory for its targeted age demographic. Over the last 12 years, the Disney Channel has had the number one movie among tweens. More importantly for advertisers, five of the six most watched movies on cable television have been Disney Channel original movies. Breaking away from the High School Musical franchise, Disney also showcased "Camp Rock", featuring Demi Lovato and the Jonas Brothers. That original Disney Channel movie had 8.9 million viewers for its premiere and also saw strong numbers on ABC (3.47 million) and ABC Family (3.73 million) the following two days. This past July, Disney aired "Teen Beach Movie", which had 13.5 million viewers for its premiere. This marked the second highest total for an original movie on the Disney Channel.
Of course, not all successful television ventures from Disney have been about high school kids. In October, Disney aired "Toy Story of Terror" on the ABC network, which it owns. The television movie saw 10.3 million viewers and was ABC's best performance in the time slot in almost two years. Of course with modern technology of the DVR, an extra six million people watched the show off of their recorded television later that week for a new total of 16.7 million viewers.
Disney has seen success with its "Once Upon a Time" show on ABC, which has a similar plotline. The story centers around Emma Swann, the daughter of Prince Charming and Snow White. Other Disney favorites like Peter Pan, Captain Hook, Belle, Red Riding Hood, and Pinocchio appear in episodes of the show, which is on its third season. Last week, the show hit a five week high with 6.9 million viewers. This continued on the success the show has seen.
Another way Disney will capitalize on these new characters is video games. In August, Disney launched Infinity, an interactive video game with collectible characters. Disney saw over 1 million starter packs, which sell for $75 each, sell around the world in the first two months. Disney has launched several exclusive character sets around movie releases and continues to see the game's popularity increase.
An exclusive Jack Skellington character for the video game sold out at Gamestop in three days. Prior to the release of the new Disney original movie Descendants, the company could release exclusive figure packs or create an entire expansion or sequel game to capture the media buzz about the new characters. Disney Interactive will continue to grow as new games are released and expansion packs come to the market. Disney would be wise to release all of the characters from the new television movie prior to or shortly after it is aired on the popular tween network.
Disney's consumer products segment, which is powered by its namesake Disney Store brand, should see a boost from these new characters. Licensing of characters could be strong and the re-release of original characters should pick up. Expect Disney to pair Beauty and the Beast with their son in some form of toy sets and stuffed animal collections.
A look ahead to 2015 should have investors lined up for an investment in Disney stock. In 2015, the company is set to release a huge slate of blockbusters, which includes: "Avengers: Age of Ultron", "Star Wars Episode VII", "Cinderella", "The Good Dinosaur", and "The Jungle Book". Of course two of those movies should join the top ten list of highest grossing movies of all time (Avengers and Star Wars). Two of the additional movies show how Disney continues to expand its library of characters (Cinderella, Jungle Book).
Shares of Disney continue to trade near all-time highs, set earlier this month. Shares now trade just south of $70 and are quite attractive going forward. Analysts expect the company to post earnings per share of $3.93 in fiscal 2014 and $4.51 in fiscal 2015. Revenue is expected to grow over 6% in each of the two mentioned years. Shares trade relatively cheap with a forward price to earnings ratio of 15. I strongly believe that 2015 will be a huge year for Disney and expect analysts to come in with higher price targets and boost that earnings per share figure for the fiscal year and in turn brining the price to earnings ratio down. Shares under $70 should be bought without hesitation.
Disney continues to be one of the best stocks investors can buy for the short and long term. The media giant has many catalysts coming across all business sectors. My last piece was misunderstood as a bearish stance on Disney, but was in fact a recommendation for Disney and Time Warner. I continue to think Disney is undervalued and could see further movement before the end of the year.
Disclosure: I have no positions in any stocks mentioned, but may initiate a long position in DIS over the next 72 hours. I wrote this article myself, and it expresses my own opinions. I am not receiving compensation for it (other than from Seeking Alpha). I have no business relationship with any company whose stock is mentioned in this article.