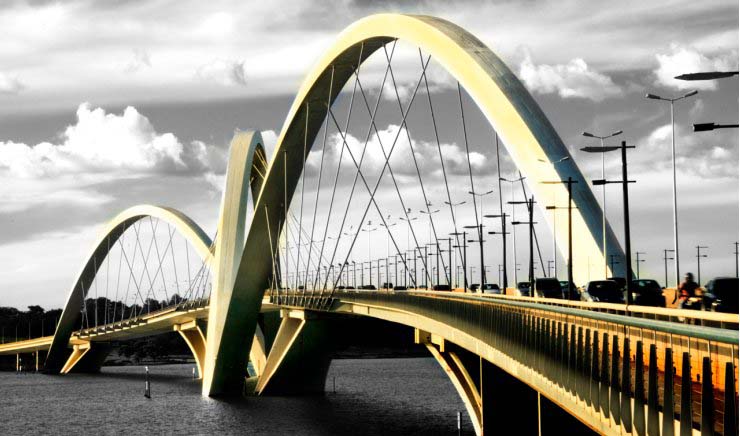 Emerging Global Shares, which last week launched an exchange traded fund tracking China's infrastructure improvements, is out with another infrastructure fund aimed at another hot emerging market: Brazil.
The Brazil Infrastructure Fund (NYSEArca: BRXX) is a play on a slice out of a larger pie: the infrastructure improvements necessary to create and sustain growth in emerging markets. Unlike China, which has already long been working toward improving its infrastructure, Brazil by its own admission has not been giving the issue the attention it deserves.
As a result, they're far behind where they should be, says Richard Kang, Emerging Global Shares' Chief Investment Officer and Director of Research. In fact, the vice president of Banco do Brasil SA said earlier this month that the country's projects could require as much as $85 billion in financing over the next 10 years.
For investors, it's all an opportunity. This is especially true as Brazil preps for two events that will have all the eyes of the world upon the country: the 2014 World Cup and the 2016 Summer Olympics. It's estimated that World Cup-related projects could require as much as $54 billion in financing.
In 2009, Kang visited South Africa, which is hosting the World Cup this year, and improvements to its infrastructure were already evident in the expansion of highways and airports. A similar situation could play out in Brazil as the World Cup and Summer Olympics loom closer.
Kang feels that infrastructure is potentially a long-term theme for investors. "You can't think of that as a short-term holding, because you're talking about the growth of a country over time."
BRXX has 30 names with an average market cap of $11.7 billion. Components include metals and mining, telecom, utilities, water, power producers, transportation and machinery. The expense ratio is 0.85%.
Watch the latest business video at <a href="http://video.foxbusiness.com/">video.foxbusiness.com</a>
For the latest news about new ETFs, visit our category.