Yesterday, the market dealt a disturbing blow to frustrated bulls who were riding the recent rebound in equities. Before the market opened, futures were a bit weak after a report showed German business sentiment was not as strong as expected. (Remember, Germany is one of the primary countries which is expected to be responsible for bailing out Greece). But while the pre-market futures were relatively tame, the market quickly turned lower after the US consumer confidence numbers were released at 10:00 AM EST.
Economists were surprised to see the confidence index drop to 46 which is the lowest reading since 2009. At issue was the continued absence of employment recovery and a frustratingly lower reading in the "future expectations" category. It seems that while the market has been pricing in a robust recovery, the average American is not quite assured. Since consumer spending is a major part of our economy, weakness in consumer confidence is particularly troubling.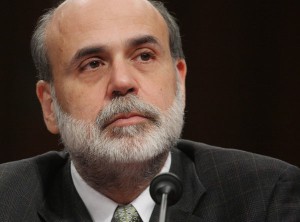 Weak confidence calls into question the stealth rate increase which the Fed undertook late last week. The Fed is walking a delicate tightrope between loose policy which could quickly lead to excessive inflation, and tight policy which could cut off growth in our fragile economy. Raising the discount rate last week signaled that the Fed was ready to begin tightening, which could have widespread implications on the economy. One of the more disturbing results could be an increase in mortgage rates which would increase the difficulty of home refinancing for many borrowers.
As adjustable rate mortgages reset (at potentially much higher levels) this could not only reduce the amount of discretionary spending available to many consumers, but it could also cause another wave of losses for banks and mortgage lenders. Such a crisis could have ripple effects including continued restraint in lending to small businesses which in turn could be unable (or unwilling) to increase hiring in the face of uncertainty. Not to sound like a broken record, but it appears the dominoes are stacked and the consumer confidence report may have been one of the first to fall – setting off a chain reaction and leading to lower market prices.
Lower prices and a difficult economy does not mean that we as investors need to be resigned to suffer losses. There are plenty of opportunities to use this scenario to our advantage including purchases of companies that will thrive in this environment as well as owning ETFs that trade inversely to market trends. One example of an industry that should do well in a poor consumer environment is the payday loan / pawn shop industry. ZachStocks has discussed a potential investment in First Cash Financial which should see its business pick up as consumers look for non-traditional financing options.
Inverse ETFs are also a helpful tool to offset losses in more traditional growth investments. New products are quickly being rolled out that allow investors to bet against individual sectors, commodities, or geographic regions. If you have significant exposure to energy companies, you might consider taking a position in the ProShares Ultrashort Oil and Gas (NYSEARCA:DUG) which will increase as this sector declines. The beauty of these instruments is that they can usually be traded in an IRA (which typically would not be able to short securities) and offer an excellent hedging opportunity.
Before investing in any vehicle, make sure you understand the risks and potential rewards. This is true for both traditional growth stock positions as well as less traditional positions that allow you to hedge your exposure. If you are worried about potential losses associated with declining consumer confidence and the potential for more economic and market volatility, then please visit Sound Counsel Investment Advisers and allow us to help you navigate the turbulence. Potential for market losses are significant, but sound investors should be able to use discipline and many available tools to keep their capital intact and even benefit from what may very well be a sustained downtrend.
Full Disclosure: Author does not have a position in any stocks mentioned in this article.