(Editors' Note: This article covers a micro-cap stock. Please be aware of the risks associated with these stocks.)
After two failed attempts to sell the company whole, Israeli liquidators are finally finding success by parting-out Better Place. In November, the Israeli power management firm Gnrgy won a bid to buy Better Place's network of 1,800 public EV charging stations. As the piecemeal liquidation continues, Better Place's high profile failure could create some interesting acquisition opportunities for a variety of companies interested in extending their global reach in the EV market, including Tesla Motors (TSLA), Renault SA (RNSDF), Nissan (NSANY), and Car Charging Group (CCGI).
Tesla
One of the reasons Better Place's liquidators are having success selling-off the company assets piecemeal is that it is hard to find a suitor who is interested in the centerpiece of the operation -- its network of battery switching stations. Gnrgy, for example, had no interest in acquiring these assets. Tesla, however, is one industry player that is still willing bet on battery switching. It is also in a unique position to make it work.
An overlooked aspect of Tesla's Supercharger network launch last spring was that the fast-charging stations would also offer battery switching for a fee to Tesla owners. To make such an announcement at the same time battery switching pioneer Better Place announced it was going bankrupt seemed a bit tone deaf. Tesla CEO Elon Musk, however, apparently believed that it was not the battery switching station concept itself that customers found unappealing, but rather the car the battery station was designed to service.
Because of its partnership with Renault-Nissan, Better Place built battery switching stations that were only compatible with the Renault Fluence Z.E. Other than being a four door sedan, the car had nothing in common with the popular and critically-acclaimed Tesla Model S. Compared to the Model S' jaw-dropping performance and curb appeal, the Fluence Z.E. is unremarkable. It was also not the best choice for a highly dense, urbanized market like Israel. With most of the country's 8 million inhabitants packed into urban districts like Jerusalem and Tel Aviv, it would have made more sense for Better Place to build its model around a less expensive compact. Unfortunately, alliance partner Nissan did not launch the Leaf until about a year later.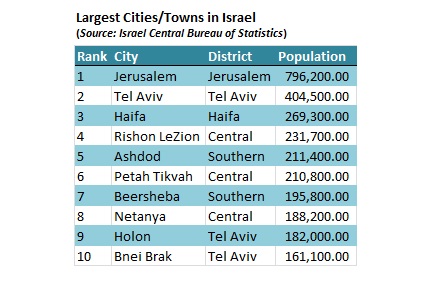 Not only does Tesla have a better car than Better Place, but it also has a stronger position from which to steer the EV industry toward standards that would make its Supercharger stations compatible with EVs offered by competitors. Partnering with the fourth largest auto maker in the world Renault-Nissan didn't end up giving Better Place any leverage in setting such standards. In contrast, Tesla is the envy of the industry, prompting General Motors (GM) to assemble a special team to crack its DNA, while Daimler (DDAIF)and Toyota (TM) have bought stakes in the company and pressed Musk to share information.
An important due diligence question for Tesla is how difficult it would be to make the Better Place stations work with its cars. Better Place claimed on its now defunct web site that its battery switching stations could accommodate a variety of battery types as long as they could be accessed from under the car. If that were indeed the case, the opportunity to establish a large footprint in country as densely populated, well-educated and tech-savvy as Israel for fire-sale prices could make it a tempting acquisition target for Tesla.
Renault-Nissan
Shortly after Better Place forged its partnership with Renault-Nissan to sell and support EVs in Israel, Renault announced its first EV, the Fluence Z.E. would be specifically designed to be compatible with Better Place's battery switching stations.
Fast forward to 2013. Though Better Place only sold about 1,000 Fluence Z.E's in Israel and claimed to have sold 400 in Denmark , this would represent about 38% of all the 3,728 Fluence Z.E.s on the road as of October 2013. As mentioned earlier, the one thing this otherwise unremarkable EV has going for it is that it is one of only two cars in the world that was designed for battery switching. From the customer's perspective, the Better Place model actually worked well and satisfaction was high. Swaps were as easy as taking a car to an automated car wash. Without the unique convenience of battery swapping, the Fluence Z.E. has no meaningful differentiation in the marketplace.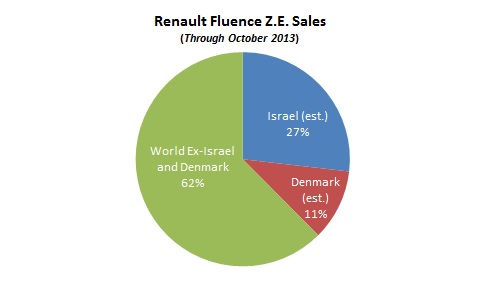 More importantly, Renault-Nissan should be concerned about the damage that leaving Fluence Z.E. owners high and dry will do to its goodwill. The alliance seems to have a general sense of what is at stake, quickly announcing its intention to continue to support the Fluence Z.E. in the wake of the Better Place bankruptcy. What does this mean in light of the unique predicament in which Fluence Z.E. owners find themselves?
Right now, the batteries are actually part of the Better Place assets, the disposition of which has been left to Better Place's Israeli liquidator. Owners merely leased them. The Better Place battery switching stations (37 in Israel and about 17 in Denmark) are in limbo, robbing owners of the greatest benefit of driving a Fluence Z.E. If the alliance is serious about its commitment to its customers, it should consider purchasing the Better Place switching station assets and doing whatever it can to help Fluence Z.E. owners obtain the right to use their own batteries, including possibly buying the batteries from the liquidator. No doubt these assets can be bought for a fraction of the cost it took to build them. Gnrgy, for example, paid a mere $450,000 for Better Place's network of 1,800 public EV charging stations.
Car Charging Group
In July, Car Charging Group (OTCPK:CCGI) was part of a consortium comprised of itself and Israeli company Success Parking which made a bid to purchase Better Place as a going concern. Had Car Charging won that bid, it would have been part owner of a lot of assets that were not germane to its business model, including the Better Place Battery switching stations and its inventory of unsold Renault Fluence E.Z.s.
Now that Gnrgy has bought the Better Place's EV charging network, Car Charging could find the new owner to be a much more appropriate acquisition target. Besides giving Car Charging a huge first-mover advantage amounting to instant market dominance in an entire country (Better Place had no competitors to speak of in Israel), the company would also gain some much needed know-how from Gnrgy. Like Car Charging's latest acquisition, ECOtality, Gnrgy makes its own line of EV chargers. Unlike ECOtality, Gnrgy does all of its manufacturing and design in-house. Unlike in the U.S., high population density means that large scale EV usage could lead to power shortages. Thus, Gnrgy and Better Place designed their chargers with sophisticated power management features. These "smart chargers" are state-of-the-art compared to the problematic Blink chargers Car Charging inherited as part of the ECOtality acquisition. Not only could Gnrgy's engineers help Car Charging solve the overheating problem with the Blink chargers, but it would also give Car Charging the technological confidence to expand its network into other parts of the world where the power grid is very different from that of the U.S.
Under the direction of CEO and former Wall Street investment banker Michael Farkas, Car Charging is proving very adept at raising the kind of capital needed to acquire a company like Gnrgy. Early this month, it announced that it had raised $10 million from primarily institutional investors. This comes on the heels of a $5 million investment by Eventide Giliead fund in October to support the ECOtality acquisition. Clearly, Car Charging has the access to capital and the motivation to take a serious look at Gnrgy.
A Better Beginning from an Untimely End
It's often the case that one company's misfortune becomes another company's opportunity. For Tesla and Car Charging, the parting-out of the Better Place assets presents unique opportunities to not just get a foothold in foreign markets, but to effectively own the market for battery swapping or EV charging services in an entire country with demographics that are ideal for the EV to take root. For Renault-Nissan, the Better Place assets provide a rare second chance to do right by their customers and repair the alliance's damaged goodwill. Better Place had a bold and inspiring vision for freeing an entire country from its dependence on oil from hostile neighbors through the propagation of the EV. Unfortunately, the execution was poor. Perhaps these companies can pick up the pieces and make that vision a reality after all.
Disclosure: I have no positions in any stocks mentioned, and no plans to initiate any positions within the next 72 hours.
Business relationship disclosure: Business relationship disclosure: Market Exclusive is a team of analysts and writers. This article was written by Carlos Uribe, one of our Group contributors. We did not receive compensation for this article (other than from Seeking Alpha), and we have no business relationship with any company whose stock is mentioned in this article.