General Motors (NYSE:GM) exists under its present name and leadership only because of the $49.5 billion transferred from the US Treasury to shore up the company at the beginning of the recession. The US government lost $10.5 billion on this bailout. The treasury department reported it recovered $39 billion on its $49.5 billion financial package after it sold its last shares of GM.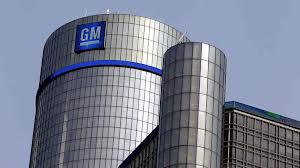 Bondholders who had loaned GM a total of $27 billion only received 10% of the company stock after bankruptcy when it had its new IPO. The government's $50 billion got 61% of the company along with $2.1 billion in preferred stock. The UAW got 3 - 4 times as much as bondholders for the $20 billion GM owed the health trust. It received 17.5% of the common stock, $2.5 billion in cash plus $6.5 billion in preferred stock carrying a dividend of 9%. Of course, prior common stockholders got nothing from the reorganization of GM. This government imposed reorganization ran roughshod over lenders, stockholders and taxpayers.
This was not the only group of people who were hurt, when the company went into chapter 11, it also forced many local car dealerships to close. These small businesspeople were forced out of business by GM to meet the terms of the government bailout. On the other hand, GM was not permitted to shed its pension obligations to the UAW during reorganization which today still stands at about $70 billion, $20 billion more than GM's market capitalization.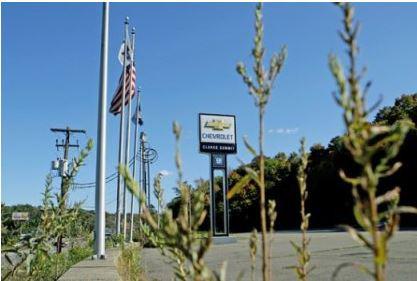 This is an organization that has cost the government billions of dollars to keep the company operating and it still is not out of the woods. Further, the same people who ran this company into the ground are still administering the company. The newly named CEO has been with the company for 33 years. This company needs a CEO that comes from a winning corporate culture instead of the losing culture at GM.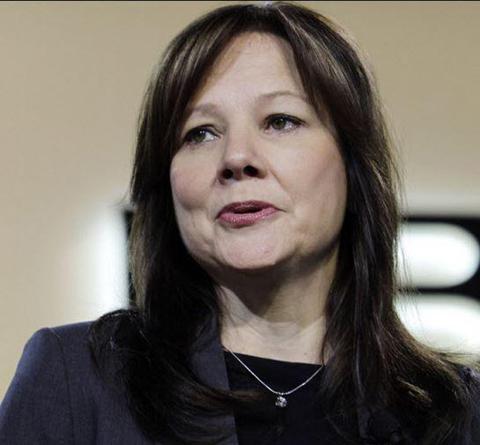 Click to enlarge
This is the same culture that spent billions of dollars to create a "new line of cars to do business in a new way" only to have the Saturn experiment closed down during reorganization. This is the culture that closed down and destroyed other American iconic lines of cars over the past 20 years such as the Pontiac, Oldsmobile and Hummer.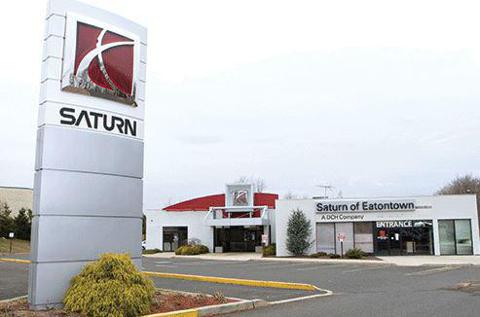 Click to enlarge
The company is still losing money in Europe. It has lost $18 billion over the past 15 years. It also has other losses in Europe from its forays there. It lost 3.9 billion euros during its ownership of Saab. GM may lose more on this venture because it is being sued by Spyker for $3 billion over the bankruptcy of Saab. US District Court Judge Drain dismissed the case on June 10 of this year. However Spyker appealed the decision and submitted a brief to the Sixth Circuit in October citing "three critical errors." This appeal is still pending.
GM recently announced that it's closing down production of vehicles in Australia. It will be taking charge of $400 million to $600 million in the current quarter for the shutdown. GM also said that it would be taking additional charges through 2017 as it shuts down facilities in Australia. GM said that the rising Australian currency along with the free trade agreement being phased in with South Korea have cut sales of Australia-made autos to 10% of total sales.
GM also just announced that it is selling its 7% stake in France's PSA Peugeot Citroen. This is the closing of another false move in Europe by a company with lackluster leadership. GM estimated that it would save $2 billion in shared purchasing and joint development of future car models. Instead the company has taken another charge to earnings for this misstep. This episode, along with its failed move to make Chevrolet its most popular brand in Europe, further demonstrates executive incompetence. As a consequence, GM recently announced that Opel will be its chief brand in Europe, which is likely another blunder in the making.
To demonstrate that the old GM culture is still intact, it has resumed old tricks in the US. Yes, US car sales are rising at the company, but it is accomplishing this growth with aggressive discounts. These same sales incentives contributed to the company's slide leading up to its fall into bankruptcy during the recession. While November's sales soared, analysts believe that the incentives played a big part in the increase.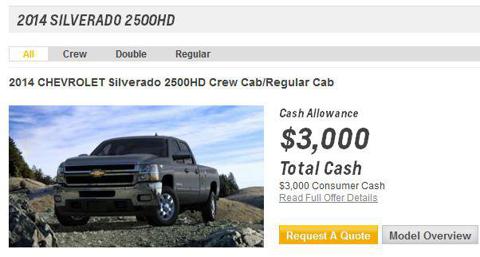 Click to enlarge
There is one huge bright spot at GM. It reported on Thursday 12/12/2013 that the company, along with its joint ventures, sold its 3 millionth vehicle in China this year. GM's joint ventures are investing about $11 billion through 2016 in the hopes of continuing to grow there. It plans to increase production capacity by 30% to 5 million vehicles a year. GM and its joint ventures sell more than 40 different models through seven brands in China. The big question, "Will this rebound to GM investors in the US?" There are legitimate questions as whether the company's current success in China will continue and whether any of the profits in China will get back to American stockholders in the company.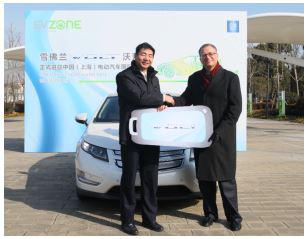 Finally, GM seems to be expensive when compared to other car makers. The stock sells at 16 times trailing earnings versus Ford's (NYSE:F) 11.7 and Toyota's (NYSE:TM) 10.9. Its operating margin is slim compared to that of the competition as well. GM does not pay a dividend and will probably not for the foreseeable future. With the large overhang of UAW pensions, the company will not be in a position to pay dividends for a long time even if it remains profitable, a proposition that is certainly open to question.
It puzzles me why an investor would put his money in GM. The company's recent history, its lackluster culture and management, coupled with the company's huge overhang of pension payments, makes this stock a loser in my book. The lack of a dividend now and faint possibilities of one in the future warns me to avoid this stock.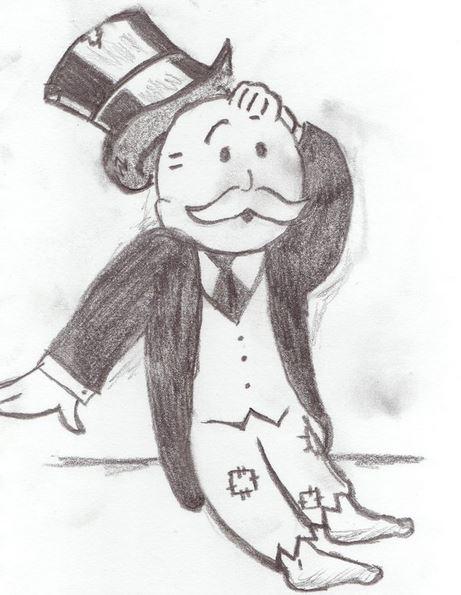 Disclosure: I have no positions in any stocks mentioned, and no plans to initiate any positions within the next 72 hours. I wrote this article myself, and it expresses my own opinions. I am not receiving compensation for it (other than from Seeking Alpha). I have no business relationship with any company whose stock is mentioned in this article.