The big post-FOMC rally on Wednesday was stalled today. The key pre-market event was the surprisingly high number of new jobless claims. The S&P 500 opened fractionally lower and sold off to its -0.51% intraday low about 45 minutes into the session. The index gradually recovered to hover just below yesterday's closing price. It closed with a 0.06% loss. Was today a short-term consolidation before a Santa rally? Or was yesterday's post-FOMC rally a cyclical high? With Friday being a Quadruple Witching Day, the volatility could be quite interesting.
Here is a 5-minute look at Thursday with Wednesday's 1.66% afternoon rally for context.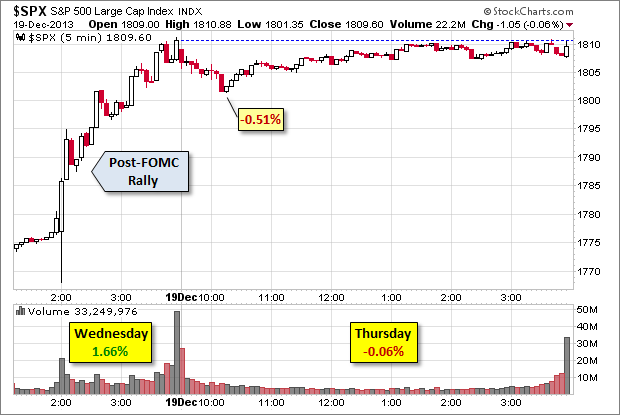 Volume fell to a level just above its 50-day moving average.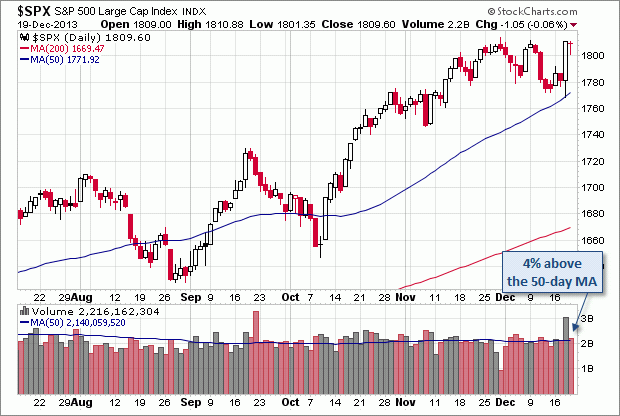 The S&P 500 is now up 26.88% for 2013.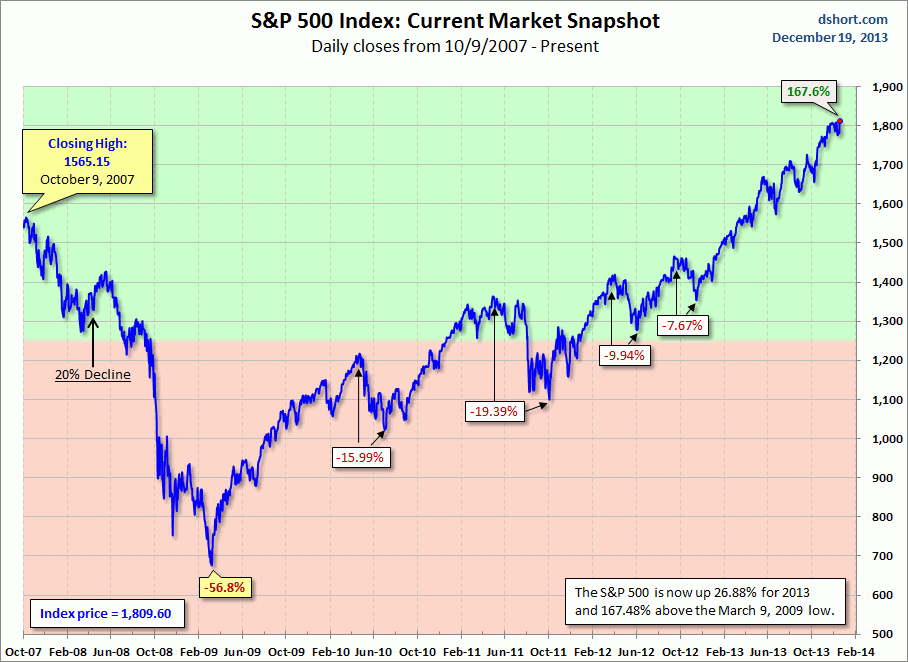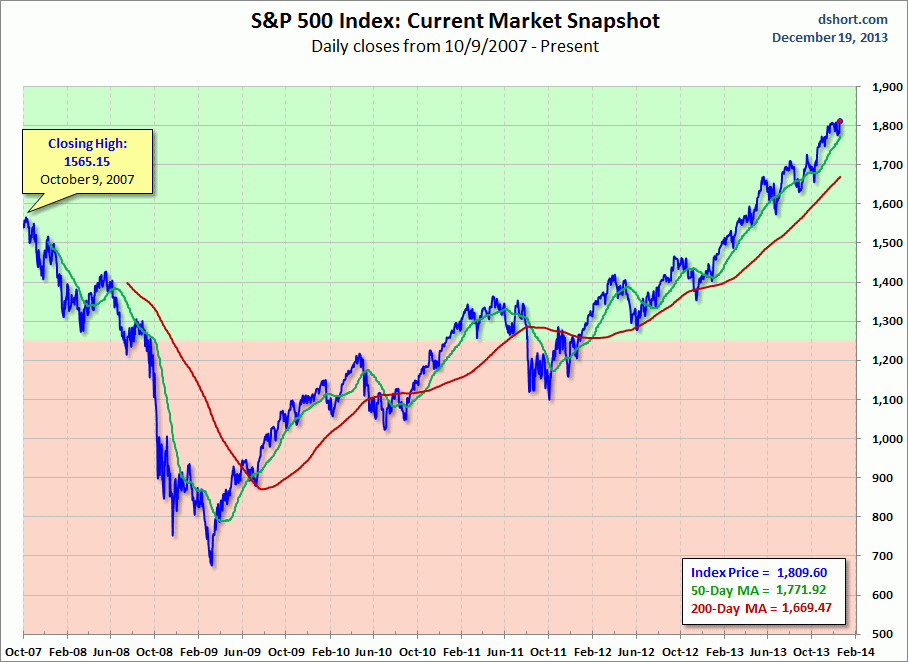 For a better sense of how these declines figure into a larger historical context, here's a long-term view of secular bull and bear markets in the S&P Composite since 1871.