Oz the Wizard, The Wonderful Wizard of Oz, granted wishes for the Scarecrow, Cowardly Lion and Tin Woodsman to gain the personal qualities to fulfil their dreams, but he could not, as hard as he tried, satisfy Dorothy's dream, and bring her home to Kansas from where she came.
Dorothy finally discovered that she always had the power to return by just clicking the heels of her silver shoes 3 times. Unfortunately, on the trip home Dorothy's shoes fell into the desert sands and were lost forever.
In Dorothy's world this was a great tragedy, for the shoes could not be replaced. Now all a young lady has to do to become beautiful and desirable is to visit a Francesca's store and purchase a few select items.
What is Francesca's Holdings Corp?
Francesca's Holdings Corp. (NASDAQ:FRAN) is a high style women's clothing chain that opened its first store in 1999. Their stores are designed to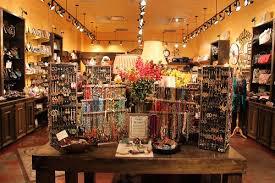 serve women between the ages 18 to 35, and are operated on the style of European women's boutiques, whose owners care for each customer as if she were the owner's daughter. There is no feeling of corporate ownership as one passes through its entrance.
Sales personnel act as if they are the patron's friends rather than the traditional "sales associates" that prevail in retail. Francesca's inventory in any one store is not deep and gives its patrons the feeling of making a purchase of limited availability and scarcity. Its customers are never disappointed by discovering that many of their friends had purchased the same merchandise as there are so few of one item available. Goods in stores are changed frequently and the store has an image of an ever-flowing stream of merchandise, arriving every day.
Stores are small, 1,200 to 1,400 square feet, are brightly lighted and are well appointed.
Francesca's Holdings Corp. is a wonderland of delightful things to dress a young lady. Its aisles are filled with beautiful jewelry, attractive dresses and tight fitting jeans. At the sides of the stores are marvelous gift items that cannot be found anywhere else, and shoes that are as magical as Dorothy's are scattered about. Best of all, Francesca's prices are affordable for young woman.
Francesca's, of course, has competition yet it portrays a singular image of merchandise style and it targets a specific age group, so that its position in the retail industry approaches uniqueness.
Who is Francesca's competition?
Ann Taylor Stores (NYSE:ANN) look toward dressing the mature working woman who has a higher disposable income than a Francesca's patron, and offers a more expensive merchandise line. Their stores do not offer as many accessories as Francesca's. The customer is not likely to appreciate the unique look of a Francesca's nor is a Francesca's customer likely to embrace an Ann Taylor store. Francesca's has created a new market for the upwardly mobile young lady.
Department store lines overlap Francesca's, but these stores do not give the unique experience of offering high-styled clothing in a setting that is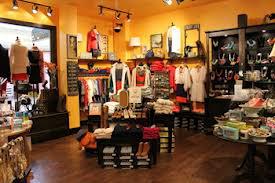 casual and cheerful, and that includes sympathetic sales people to assist with choice. Chains such as Vera Bradley sell highly specialized, decorative merchandise, and appeal to a more affluent customer.
Francesca's History.
Francesca's Holdings Corp. went public on January 22, 2110. Its stock opened at $23 per share. In private ownership it showed amazing growth from a single store in 1999 to 429 stores in June 2013.
Its sales reached $135 million for the year 2010, a 70% increase over the year 2009 when sales were $79 million. In 2011 its sales were $204 million, and for the year 2012 sales reached $296 million.
Net income was $16.9 million for 2010, $22.5 million for 2011 and $47.0 million for 2012.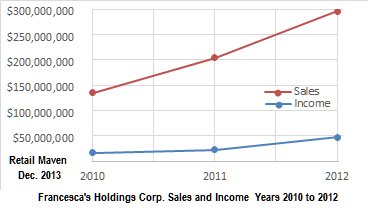 In 2013 some controversy arose when Francesca's founder, John DeMeritt, sold a large portion of his corporate stock and announced plans to retire. Some thought this was a betrayal of his commitment to guide the stores until their full expansion was in place.
The stock value of Francesca's dropped from over $35.33 per share in August of 2011 to $18.16 at close of today, December 18, 2013.
In December 2013 a law firm, Bernstein Liebhard, claimed to be investigating Francesca's Holdings Corp. for breach of fiduciary duties by certain executives.
In November 2013 Francesca's Holdings Corp. was downgraded from buy to hold ratings by Janney Montgomery Scott LLC on the basis of changing mall traffic, negative store comparisons and weak apparel and accessory trends that are predicted for the next year.
Francesca's management has identified 900 stores as the ideal limit to growth. This estimate seems reasonable.
The stores have annual square footage sales of $592 based upon its recent 10-Q claim of $148 per foot for a 13 week period. Francesca's gross margin shown in the Nov 2, 2013 10-Q was 50.1%
Possible Gains and Setbacks for Francesca's Holding Corp.
When one looks at some of the premier women's apparel retailers in America they should see the enormous potential for increase of both sales and margins at Francesca's.
A small chain of 70 stores, Vera Bradley achieves $1,185 annual sales per square foot while Lululemon Athletica achieves the fantastic figure of $1,936 per sales per square foot. Mature stores such as Ann Taylor's gross margin fall in the 55% range.
In the 3d quarter Francesca's showed a 20% decrease in profits down to $8.7 M from $10.8 M in 2012. Sales increased by 11%, much of it due to the opening of 87 new stores, while comparative store sales fell by 3%.
It is difficult to analyze the causes for comparative sales and profits in a rapidly growing business like Francesca's Holding Corp. Loss of Francesca's founder, concentration on opening new stores and general business conditions could all play a part.
Francesca's has an amazing pattern of growth. It is not my intention to evaluate whether it may support this pattern financially, but with $31 million in cash, $25 million in long-term debt, $19 million in current payables and expenses as of November 2, 2013, it doesn't seem that they experience any difficulty financing their growth.
I am a Francesca's stock holder. I'm betting that Francesca's apparent stagnation is an anomaly, which will soon disappear.
I hope to remain with Francesca's all the way to the Land of Oz.
Disclosure: I am long FRAN. I wrote this article myself, and it expresses my own opinions. I am not receiving compensation for it (other than from Seeking Alpha). I have no business relationship with any company whose stock is mentioned in this article.