Intel (NASDAQ:INTC) has acquired the wireless infrastructure business division of Mindspeed Technologies, Inc. The deal includes Intel owning Mindspeed's small cell base station System on a Chip (SoC) product. This is a very important acquisition because it gives Intel a future gold mine in the expanding need for LTE infrastructure deployment.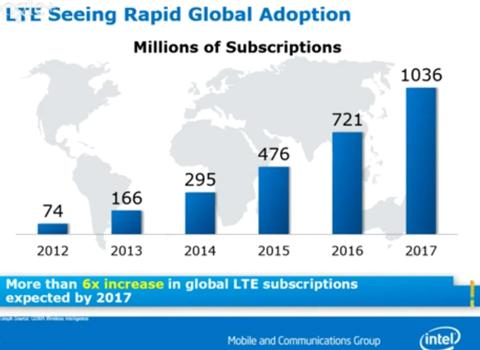 Intel's Wireless Strategy
Learned investors already realize that Intel is more than just a processor company. Yes, it derives most of its income from selling chips for the PC and server market but it has a lucrative side business selling software and hardware solutions to fixed and wireless telecom service providers. The company sells industrial-grade switches, routers, 3G modems, and network cards as well as Wi-Fi routers for home users. Intel products are all found inside smartphones and tablet computers, from RF transceivers to baseband processors.
Intel has been fattening up its wireless architecture division for the past two years. It bought the wireless division of Infineon Technologies in 2010 for $1.4 billion and the company also purchased Fujitsu Wireless Semiconductor Products Inc. last August. The two previous acquisitions gave Intel a solid product line of wireless solutions covering all technology standards from 2G, WiFi, 3G, WiMax and LTE.
The Infineon Wireless Solutions Business (WLS) purchase gave Intel an immediate foothold in the huge cellular baseband business where the top consumers are Nokia, Samsung, Ericsson, Apple, LG, and many more smartphone and tablet producers. Infineon gave Intel a 65-nm HSUPA platform, the XMM 6160 and the 40nm XMM g2g0 HSPA platform. The deal gave Intel a boost in its LTE ambition. Its old Wi-Max 4G technology product was not able to win enough industry support. LTE, by 2010, had become the next-generation 4G platform of choice for many of the world's mobile carriers.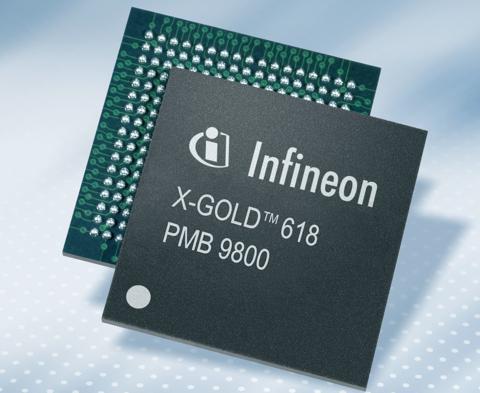 The WLS division gave Infineon annual revenue of €917m from the sale of power management integrated circuits, radio-frequency (NYSE:RF) transceivers, and baseband processors. Intel's purchase of it for just $1.4 billion was considered a fire-sale bargain.
Intel-owned products have been inside some of the iPhones and Android phones for the last three years. This fact is never mentioned by Intel bashers -Intel still benefited from the strong sales of Android Phone and iPhones since 2010 even though it failed to gain any serious share in the smartphone processor sector.
The Fujitsu Semiconductor Wireless Products purchase is Intel's move to own the best RF transceiver technology. While it already owns top-notch RF transceiver IP from the Infineon deal, Fujitsu Semiconductor Wireless is reputed to have developed the most advanced multi-mode LTE RF transceiver to date. The RF technology is an important parcel of Fujitsu Japan's 1-gigabit LTE strategy. Intel's acquisition of the team and laboratory that made the RF transceivers only improves its position in the LTE business.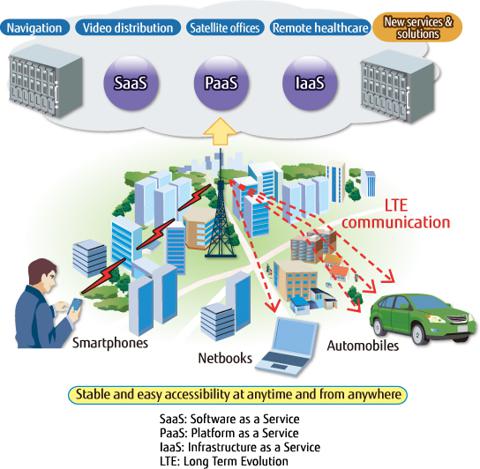 Intel Bought 1,700 Wi-Fi, 3G and LTE Patents
Intel hss indeed been long preparing for the coming LTE revolution. The company bought 1,700 Wi-Fi, 3G and LTE patents for $375 million from InterDigital last June 2012. This safeguards Intel's serious entry into the wireless and mobile business. The litigation chaos between major technology companies has seen massive penalties in minor patent transgressions. Intel wants to avoid incurring the same misfortune that befell Samsung.
Now that it owns an arsenal of wireless patents, it can aggressively build it up its 3G and 4G LTE product portfolio without worrying about possible expensive court-decided patent infringement penalties. The transaction with InterDigital is a perfect chess grandmaster move to defend Intel's flank against any unexpected patent checks by greedy competitors/patent trolls.
4G LTE Portfolio
Most Android tablet or smartphone makers have refused to use an Intel-branded processor in their products but some of them are now using Intel made LTE modems. Intel may have a hard time meeting its 40 million tablet MPU sales forecast for Bay Trail-equipped Windows 8 tablets next year but the company will sell a lot of its 4G LTE modem to OEM Android OS-powered phone and tablet makers.
Intel has shipped out the XMM 7160 LTE modem and it is already found inside the 4G model of Samsung Galaxy Tab 3.0 (10.1) which is now available in Asian and European markets. The XMM 7160's most impressive feature is that it is multi-mode. It supports 2G, 3G, 4G LTE and is also compatible with 15 LTE bands for convenient global LTE roaming.
Intel's upcoming M.2 LTE modules next year offers a universal, cost-effective, and Multimode (2G/3G/4G LTE) data connectivity chip. It will feature a downlink speed of 100Mbps over LTE. The M.2 LTE modules will also support Global Navigation Satellite Systems (GNSS). Huawei, Sierra Wireless and Telit will soon have Intel M.2-based modules too. These modules will be available in 2014 for all tablet and Ultrabook products.
Intel's previous investment in wireless technology by acquiring Infineon and Fujitsu wireless assets has paid off. The new Intel SMARTi m4G transceiver is a big upgrade from the old Infineon SMARTi chip.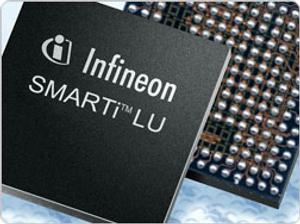 The SMARTi m4G is a compact, highly-integrated radio transceiver module. Most of its front-end parts are inside one tiny low temperature co-fired ceramic (LTCC) package. The component count is reduced by 40 components and the PCB area requirement is decreased by 20%. Hardware manufacturers can use the new SMART m4G module in conjunction with the Intel X-GOLD 716 baseband chip to satisfy all the certification requirements of wireless service providers with a low-profile solution that's also easy to install.
The next-generation Intel XMM 7260 4G LTE transceiver will arrive in 2014. It comes with advanced LTE features, support for carrier aggregation, TD-LTE and TD-SCDMA compatibility, and faster speed.
Mindspeed Gives Intel an SoC Platform for Small Cell LTE
Intel gains a powerful System on a Chip (SoC) LTE small cell processor from its purchase of Mindspeed's wireless business. This SoC processor might be the last missing link for Intel's overall LTE strategy. The company can now offer this SoC processor to small cell specialists like Alcatel-Lucent (ALU), Ericsson (NASDAQ:ERIC), Huawei, ZTE, and Nokia (NYSE:NOK).
Mindspeed used to be the undisputed leader with 63% of 3GPP small cell market. These sales were all for HSPA small cell installations. Mindspeed is already a leader in LTE small cell deployment. Mindspeed's LTE SoC has been chosen by SK Telecom, Korea Telecom and other tier-1 carriers. It has landed 34 design agreements for LTE and dual-mode small cells with leading OEMs and operators.
Mindspeed has a contract for TD-SCDMA small cell deployment in China. The company has entered into technical collaboration with China Mobile Research Institute. China is the biggest LTE market in the world today so the Mindspeed purchase is a huge win for Intel.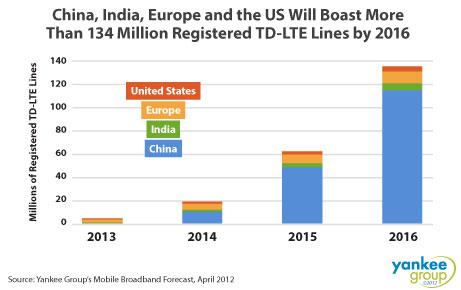 Conclusion
Intel's management should be commended for their great long-term moves to reduce the company's reliance on its main PC business. The slowdown in traditional PC sales and the threat of ARMv8-based server processors threaten the overall health of the company. The wireless architecture division can generate enough sales to offset whatever losses it incurs from further declines in its main x86 processor business.
The company is far from being irrelevant. Its recent purchases over the past few years indicates that it has a solid plan to become a leader in the wireless and LTE business. Now that the company has all the necessary transceiver technology and LTE hardware for both smartphones and carrier small cell infrastructure, Intel can comfortably ride out the next five years. The smartphone chip war is also not yet over. Intel may actually come up with a decent alternative to the Qualcomm (NASDAQ:QCOM) Snapdragon.
I recommend a Strong HOLD and Buy-on-the-dip on Intel.
Disclosure: I have no positions in any stocks mentioned, but may initiate a long position in INTC over the next 72 hours. I wrote this article myself, and it expresses my own opinions. I am not receiving compensation for it (other than from Seeking Alpha). I have no business relationship with any company whose stock is mentioned in this article.