Zynga (NASDAQ:ZNGA) is laying off 5% of its work force and shutting down Boston Studios. It has further proposed to close its Japan and U.K studios in the coming year. As a part of restructuring, Zynga has said goodbye to 13 of its older games and reduced its investment in Ville games.
| | | | |
| --- | --- | --- | --- |
| Expenses (in thousands) | Third quarter, 2013 | Second Quarter, 2013 | % change |
| R&D | | | (34.82) |
| Sales and Marketing | $21,170 | $31,163 | (32.06) |
| Total Expenses | $205,433 | $261,103 | (21.32) |
The company initiated similar initiatives in June, reducing its work force by 18% across all functions. As a result, Zynga reduced its total expenses in the previous quarter by 21% quarter-over-quarter. Zynga reduced its losses from $15.81 million in the second quarter to $68,000 in the third quarter, but the top line continues to go down. Total expenses for the fourth quarter total $150 million, factoring in the lower fourth-quarter guidance of revenue and adjusted EBITDA. Total expenses excluding impairment charges were $195.22 million in the third quarter. Thus, Zynga is expected to achieve 23% quarter-over-quarter expense reductions in the fourth quarter. As the company was involved in patent lawsuit, which was ruled in its favor, it incurred legal bills that may inflate expenses in the fourth quarter.
This may bring some cheer, but still worrying is the declining daily active users, total bookings that ultimately affected its revenue. Total bookings fell by more than 50% from $329 million in first quarter of 2012 to $152 million last quarter and are expected to decline further in the fourth quarter. In the third quarter, average booking per user, or ABPU, has gone up to $0.055 from $0.047 in same period last year, despite declining bookings. This is likely due to the declining popularity of its games. Users who are not addicted to Zynga's games are not purchasing virtual goods, leaving only the loyal user base to contribute to Zynga's total booking.
Zynga's future bookings and revenue depends on how successfully it launches new games and strengthens its core franchises -- FarmVille, Zynga Poker, and Words With Friends. The company has lost its No. 1 position to King.com and has none of its games in the Top 10 in terms of both Monthly Active User, or MAU, and Daily Active User, or DAU. In comparison King.com has three of its games in top 10. The revenue contribution from its top three games was 59% in the third quarter of 2013.
Zynga's recent launches include a new version of existing franchises as well as new games to its portfolio, such as Fairy Tale Twist, Ninja Kingdom, and Hit It Rich, released in third quarter. This should help attract a more loyal user base, driving higher average bookings per user in the next quarter. In addition, Zynga's casino category can be lucrative, given the success of the Hit It Rich casino category title launched on Facebook. The company's new approach with greater emphasis on game testing and engagement could mean a gradual pace of game launches. The company will likely continue to invest in new and existing franchises in the next year that could help to reestablish its sheen that it enjoyed in its glory days.
Taking a cue from competitors
Mobile does have huge opportunities, but the biggest question is how Zynga will monetize this segment. It is still making progress and has contributed 30% of the total booking compared to 20% in same period last year. However, Mobile DAUs fell to 14 million in the third quarter, down from 22 million in third quarter of 2012, and Mobile MAUs declined from 72 million in the last three months of 2012 to 51 million in the three months of the third quarter.
In the third quarter Zynga released two mobile games -- 1 Word and CityVille Legends. CityVille has gained more than 1 million DAU and is ranked 270 in terms of DAU. This does not compare well to competitors, Electronic Arts (NASDAQ:EA), Gameloft and Glu Mobile (NASDAQ:GLUU), which topped the charts and monetized their games. EA released FIFA 14, latest version of the FIFA series on Android and iOS in September 2013 and has recorded 26 million downloads. This was the first series to be available as a free download, but users had to pay for in-game purchases made during the game. The game was such a hit that it became the second most successful game for EA, and became the top free game and top grossing game on iOS.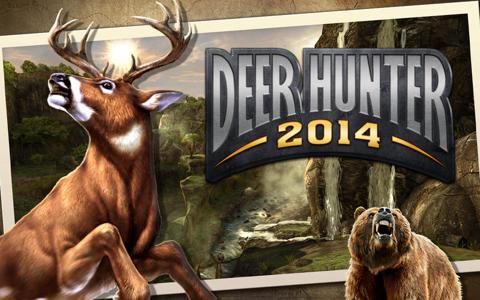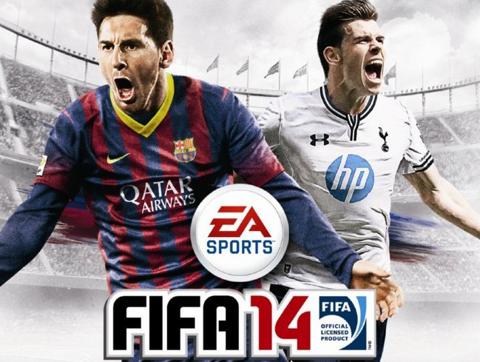 (Source: Apple, Trusted Reviews)
Similarly, Glu Mobile has seen its DAUs and MAUs reach an all-time high in the third quarter after witnessing a decline in second quarter of 2013. This was due to the launch of its game Deer Hunter 2014 in mid-September 2014, which achieved a No. 1 rank on iOS in the U.S. This game alone contributed $2.7 million to Glu Mobile in the third quarter. Seeing the success of this game, Glu Mobile launched Deer Hunter 2014 on Facebook this week. Every month around 260 million users play games on Facebook, representing a huge untapped potential for Glu Mobile. The company's falling top and bottom lines are a concern, though, which it hopes to improve with the help of its upcoming launches.
In comparison to these two companies, Zynga has not created a new hit on mobile apart from its established game and leveraged its user base. If Zynga can develop a hit mobile game, which can drive Mobile MAUs up, the company could increase its bookings in 2014. New mobile games have mostly lower product development costs, and this would benefit the bottom line.
Bottom-line
Zynga's is identifying core franchises to invest in and areas to cut costs. It is showing improvement, as investors are attracted to the future growth opportunities, the potential of a new management team, and a reduced cost structure. However, I am optimistic for the potential of the turnaround only after Zynga reduces cost further and improves bookings for its games. In the near-term Zynga's bookings could be down, as demand for Web-based online games continues to move toward mobile platforms. I recommend holding this stock until the company demonstrates it can increase its bookings in 2014 as a result of an increased focus on the core franchise and improved execution in the mobile space.
Disclosure: I have no positions in any stocks mentioned, and no plans to initiate any positions within the next 72 hours. I wrote this article myself, and it expresses my own opinions. I am not receiving compensation for it (other than from Seeking Alpha). I have no business relationship with any company whose stock is mentioned in this article.