At the end of 2012, the investment community laughed at my prediction that 2013 will produce phenomenal gains in the uranium miners (NYSEARCA:URA). Read my interview with The Energy Report at the end of 2012 which may have signaled the bottom in the uranium miners.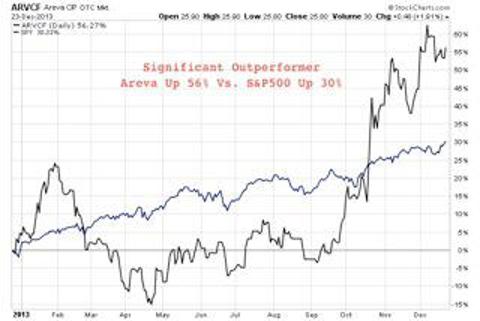 In 2013, one of our uranium bellwethers Areva (OTCPK:ARVCF) has significantly outperformed the S&P 500 (NYSEARCA:SPY) by a significant margin. Areva is up close to 50% in 2013, while the S&P 500 is up around 30%. The uranium price has been making a very bullish turnaround since early November. Although Cameco (NYSE:CCJ) underperformed the S&P 500 in 2013, it had a profitable third quarter and is possibly on the verge of a breakout at $22. We may soon witness a golden crossover of the 50 and 200 day moving average.
Now those who ridiculed me claiming uranium was dead are now coming to the realization that the uranium sector which was reviled by investors a year ago is now coming back in favor. Areva is a significant outperformer in 2013 as well as the small nuclear modular reactor manufacturers such as Babcock & Wilcox (BWC) and Fluor (NYSE:FLR) which I have highlighted over this past year. This may already be benefiting the junior uranium explorers in the uranium rich Athabasca Basin.
For years I have predicted that the recent low price in uranium which hit 8 year lows in 2013 may actually be the catalyst to look for higher grade and more economic uranium deposits particularly in the Athabasca Basin in mining friendly Saskatchewan and in low cost in situ uranium operators in the United States as the Russian Megatons to Megawatts expired in 2013.
This low uranium spot price may actually be causing a uranium rush for these lower cost production capabilities. Higher cost uranium mines are being shut down or delayed all over the world. This could cause a major shortfall as demand picks up in emerging economies.
However, new uranium discoveries are receiving a lot of attention especially in the Athabasca Basin which is the highest grade uranium mining district in the world. Some of the older mines such as Rio Tinto's (NYSE:RIO) low grade Rossing and Ranger Mine have been facing technical challenges.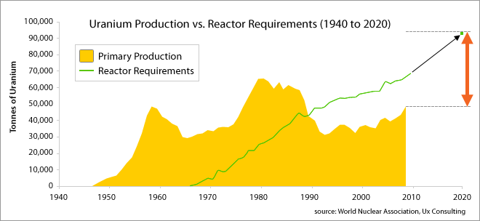 This low price in uranium is possibly the reason why Cameco, Rio Tinto and Denison (NYSEMKT:DNN) have been buying junior uranium explorers in the Athabasca Basin trading at bargains due to the weak resource sector. These assets are high grade, meaning potentially lower production costs in a stable jurisdiction. Smart money knows nuclear power is here to stay as there are more reactors operating and under construction now post-Fukushima than from before the once in a millennium natural disaster.
Even after Fukushima, the Athabasca Basin has been the one bright light in a resource sector covered with darkness. Right after Fukushima, Cameco and Rio Tinto, both with billions of dollars of market cap went into a bidding war over Hathor. Rio won with a bid of $642 million. Eventually, Denison bought out Fission for its J-Zone asset next door to Roughrider making itself a target for either Cameco or Rio.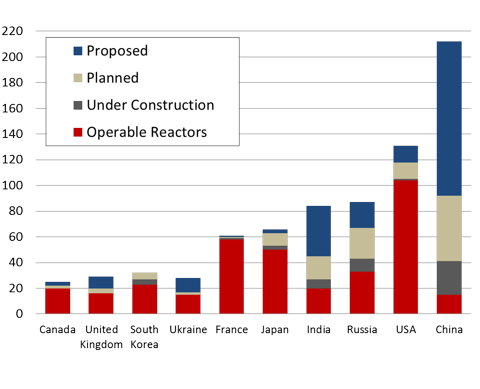 Now, Fission's (OTCQX:FCUUF) new spin out is buying Alpha for $180 million for the new Patterson Lake South Discovery. What does all this M&A activity in Athabasca uranium miners mean in a bear market in the resource sector?
Smart money is telling us that the Athabasca Basin represents one of the great areas to make exponential wealth in the discovery of uranium. Companies can go from a $3 million market cap to $180 million if a new discovery is made. Look at the Athabasca Basin bellwethers such as Cameco, Rio and Areva whose share prices have moved significantly higher to pay top dollar for the best discoveries in the Basin. The Athabasca Basin is attracting capital that is looking for 10-20 fold increases.
Disclosure: I am long DNN. I wrote this article myself, and it expresses my own opinions. I am not receiving compensation for it (other than from Seeking Alpha). I have no business relationship with any company whose stock is mentioned in this article.