US stocks rallied Monday erasing the 2010 loss for the S&P 500, after consumer spending topped economists' estimates and AIG (NYSE:AIG) sold its Asian unit to Prudential (NYSE:PRU) for $35.5 billion. AIG climbed 4.1%. Millipore (MIL) and OSI Pharmaceuticals (OSIP) surged on takeover offers. Walt Disney (NYSE:DIS) paced gains in consumer companies after the Commerce Department said personal spending increased for a fourth straight month, while Intel (NASDAQ:INTC) helped lead technology shares higher after global chip sales rose
Companies on the move today included silver miner Fresnillo (OTCPK:FNLPF), which is up 3.3% after it said that 2009 net profit more than doubled to $322 million from $127.9 million a year earlier, as revenue rose 18% to $849.9 million. The company said attributable silver production rose 9% to a record 37.9 million ounces and gold production increased 5% to 276,584 ounces. Shares of homebuilder Persimmon rose 6% after it swung to a net profit of £74.1 million in 2009, from a loss of £625 million a year earlier when the group was hit by impairment charges. Blacks Leisure Group leapt 15.2% after rival Sports Direct said that it's evaluating a possible cash offer for the firm. Blacks Leisure said that it does not intend to continue to pursue its fundraising plans. It was in talks with Sports Direct, "with a view to seeking its support to the proposed placing and open offer and firm placing." British Airways (OTC:BAIRY) is up 3.7% today on the back of news that Lufthansa (OTCQX:DLAKY), Europe's second-biggest airline, posted a net loss of €112 million compared with the €273 million average loss estimate of seven analysts. Lufthansa shares rose 3.1% in Germany.
Today's Market Moving Stories
Greece's George Papandreou will try to persuade his cabinet and, later in the day or tomorrow morning, the wider Greek public of his latest austerity plan, which according to Kathimerini will include cuts in civil servants pay, including a reduction in the 14 month salary – a privilege enjoyed by the Greek public sector. The paper also reports that the Greek government has already decided to freeze pension payouts in those pension funds, over which it has direct control. The FT writes that measures are expected to include VAT rises, special duties on fuel, tobacco and cigarettes.
Commissioner Olli Rehn said Greece must reveal new austerity measures in the coming days. Bloomberg reports says that: "Angela Merkel and other EU leaders want Greece to do more so they can justify any aid package to taxpayers and political opponents who say that it shouldn't be bailed out after living beyond its means. Failure to satisfy Rehn's demand before the Berlin talks may dash hopes of a German-led lifeline, spurring investors to reverse yesterday's rally in Greek bonds." Prime Minister George Papandreou is to meet Angela Merkel on March 5.
Euro area policy makers have stepped up warnings of regulatory action against speculative use of credit default swaps. Jean-Pierre Jouyet, the head of France's financial markets regulator, called for an international agreement to suspend CDS trading during severe turbulence, as well as general short-selling. Jouyet also said that questions needed to be asked about the use of CDS for anything other than covering risk, implying a ban on so-called naked CDS. Bafin, the German financial regulator has been trying to find evidence that Greek debt has been target of speculators by analysing CDS trading data.
Australia's central bank, the RBA, hiked by 0.25% to 4%, as was widely expected. That's its fourth interest rate hike in five meetings. The RBA's accompanying statement noted that economic conditions through 2009 were stronger than expected while the rate of unemployment peaked at a level lower than had been anticipated. It said for late 2009 and early 2010 there are signs that the Australian economy is now moving at near trend pace. The pressures of deleveraging appear to be easing and indeed lender see, willing to extend credit once again. The RBA said it felt the risk of a serious economic contraction in Australia had now passed and as a result it was time to lessen the monetary stimulus.
Fed member Plosser said that with the US recovery now beginning to solidify it would be better if the Fed's language was more closely tied to the economy. He said it was time the Fed removed the phrase "extended period" from its post meeting statement. Note: Plosser now looks like he's going to join Hoenig in suggesting at the March 16th meeting that the phrasing be altered to better reflect the economic outlook. In fact, Plosser seems concerned by the inflation risks the Fed is now beginning to run with its lower-for-longer policy. He admitted there were potential inflation risks for the longer term now and that the FOMC was now 'engaged in discussion' on the exit strategy.
White House economic advisor Summers gave notice that Friday's February Non Farm Payrolls report was likely to be heavily distorted by the month's very poor weather in the northeast. He said the blizzards might have influenced the data by as many as 100,000 to 200,000 jobs. As a result, he said it was important to look beyond the next set of figures to gauge the real economic trends. However, he admitted that the problem of excessive unemployment was enormous and likely to remain for years to come. As we near Friday you will see economists downgrading their forecasts (to -100k plus) as this is clearly an orchestrated move to downplay expectations.
The IMF reported to G-20 ministers the US dollar remains "somewhat overvalued" but that the euro's recent depreciation has moved it closer toward its fundamental value. The yuan is substantially undervalued. The yen is about in the right place. The IMF said it was happy to leave its global GDP growth forecast at 3.9% for this year and 4.3% in 2011. IMF deputy MD Portugal said most advanced economies needed to maintain low interest rates. He said Australia needed to be careful and remove its stimulus only at a gradual pace. Only China did he really raise his eyebrows, noting that it's now time for the PBoC to take out some of its stimulus.
Former ECB chief economist Issing called for Greece to go to the IMF for assistance rather than turn to the EU for an internal solution. He said the IMF was better equiped and experienced to deal with such situations and if nothing else IMF help would avoid unnecessary conflict and resentment in the Eurozone. Issing warned that such were the pressures on Greece and the current requirements on other EMU nations that 'the cohesion of the currency union is in danger'. He said the EU rules were clear – that one country cannot assume the debts of another.
Spanish February jobless claims were up 2% or 82,132 in the month to a total 4.1 mln. That's a 19% gain in the year. On Eurostat's measure the jobless rate is now running at 18.8%.
The Chile earthquake caused a knee-jerk rally in the copper price, but production losses appear limited. Chile is the world's largest copper miner (about 35% of world mine output), but most production is in the north and was largely unaffected by the quake. Chile does not produce significant quantities of other base metals.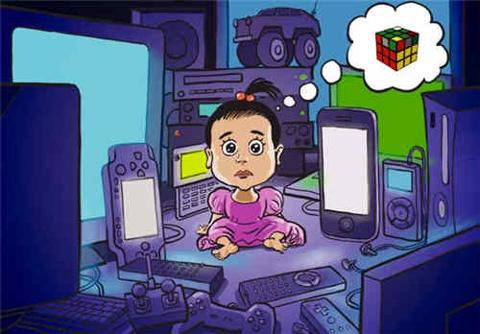 Greek Diary
Below are key dates in Greece ahead of the potential new 7- or 10-year benchmark, to be sold via syndication, subject to market conditions.
– March 2: S&P ratings in Athens for talks with government officials.
– March 3: Greek cabinet meets to discuss budget
– March 5: Greek PM Papandreou to meet with German Chancellor Merkel in Berlin.
– March 9: Greek PM Papandreou to meet with US President Obama
– March 10: Coupon payment for E1.645 billion
– March 15: European FinMins meet in Brussels & European Commission will publish its first update on Greece's progress progress report on deficit-cutting plan.
– March 24/26: EU head of state Summit meeting
– April 20: Bond redemption for E8.22 billion
– May 10: Coupon payment for E2.278 billion
– May 19: Bond redemption for E8.086 billion.
UK Polls
The Conservatives' lead over Gordon Brown's Labour Party narrowed to five percentage points in a poll published late Monday, adding to signs that Britain may have its first minority government since 1974. The ComRes survey for the Independent newspaper showed David Cameron's Conservatives fell one point from a month earlier to 37% and Labour gained one point to 32%. The Liberal Democrats were unchanged with 19%. The pound yesterday slid below $1.50 for the first time in almost 10 months amid speculation that neither Labour nor the Conservatives will get an outright majority of the seats in Parliament at the general election due by June, hampering efforts to cut the country's record budget deficit. The Conservative's extended their lead over the ruling Labour Party to seven percentage points in a YouGov poll for The Sun, the newspaper reported.
Company News
Goldman Sachs (NYSE:GS) made at least $100m in net trading revenues on 131 days last year – equivalent to once every other trading day, according to a filing with the Securities and Exchange Commission. Goldman managed the result even as it took greater trading risks in 2009 than in the previous year. Its daily "value at risk" (VAR) – the most that the bank estimates that its traders could lose on a given day – was $218m in 2009, up from $180m during the previous fiscal year, which closed in November 2008. Goldman earned a record $13.4bn in 2009 as net revenues more than doubled to $45.2bn and the bank reined in compensation costs amid a furore about bonuses earlier in the year. Goldman's 131 $100m-plus trading days in 2009 shattered its previous high of 90 days, set in 2008. In last year's 263 trading days, the bank lost money 19 times, Goldman said in the filing. Its daily losses never exceeded $100m.
Terra Industries (TRA) jumped nearly 13% as CF Industries (NYSE:CF) made a $47.70 a share bid. That bid trumps an agreed bid from Yara International (OTCPK:YARIY), although the bid from the Norway firm is entirely in cash and the CF offer consists of $37.15 a share in cash and 0.0953 CF shares.
Cookson Group shed 2.8% after the world's biggest maker of ceramic linings for metal smelters reported a 2009 net loss of £48.5 million, wider than the £27 million average analyst estimate.
Keller Group dropped 4.7% on news that the UK ground engineer building the foundations for the main stadium of London's 2012 Olympic Games said full-year net income fell to £50.4 million from £70.8 million in the previous year.
CRH (NYSE:CRH) this morning released full year results that came in broadly with the guidance provided in January's trading update. Sales of €17.4bn were down by 19% on a like for like basis, whilst EBITDA of just over €1.8bn was down by almost a third, reflecting the challenging trading environment in Europe and North America. Cash generation was strong. As with its peers, CRH is predicting a difficult demand backdrop for 2010, "with continuing declines in non residential activity across our markets not helped by a poor start to the year".
According to the market report section of the Daily Telegraph, Nestle (OTCPK:NSRGY) has offered to buy Liliane Bettencourt's 30% stake in L'Oreal (OTCPK:LRLCF), a move which would trigger a bid for the whole Company. Nestle already owns a 29% stake in L'Oreal, so a full bid would cost in the region of €40bn for the equity alone (but it's worth it!). Obviously, Nestle is set to receive $28bn from the sale of Alcon (NYSE:ACL), but would still have to find €20bn, which would probably cost them a notch or two in ratings. This is a low grade source (i.e. not a proper article) of a story which has been around for some time. However it cannot be completely dismissed, despite Nestle ruling out large acquisitions this year.
A report in the Daily Mail suggests that Pearson (NYSE:PSO) is considering a sale of FT Group to Bloomberg, although the report is unattributed and Marjorie Scardino later commented that FT was integral to the Group and a prestige asset. As such a disposal seems unlikely at this juncture, in particular with the Group already considering an IDC stake disposal.
Prudential's rights offering may be started at about 140p a share, the Daily Telegraph reported. Prudential is expected to offer investors about four new shares for every share they own, the newspaper also said.
Qualcomm (NASDAQ:QCOM) plans to buy back as much as $3 billion of its shares and will boost its dividend by 12%. The program replaces a $2 billion buyback plan, which was recently completed with a $1.7 billion repurchase. The company is trying to make its stock more attractive after a 23% slump this year made it the worst-performing technology issue in the S&P 500. Qualcomm lowered its 2010 revenue forecasts and predicted second-quarter profit that fell short of analysts' estimates. Qualcomm is one of the richest companies in the semiconductor industry, with more cash and equivalents than Intel, the world's largest chipmaker. It ended its most recent quarter with $18.9 billion in cash and marketable securities.
Google (NASDAQ:GOOG) has acquired the photo-editing site Picnik, adding a companion service to its Picasa picture-storage site. The service draws millions of visitors monthly. Terms of the deal weren't disclosed. Google acquired Picasa in 2004. That site allows users to store and share photos online.
Jim O'Neill, Goldman Sachs' chief economist, is drawing up a putative plan to wrest control of English football club Manchester United by buying out the Glazer family. O'Neill, a former United board member, organized a meeting of City financiers on Monday to discuss the fledgling idea.
And Finally… CubeStormer

Disclosures: None