By Bryan McCormick
US stock index futures are up slightly this morning after positive trading in Asia, with Japan once again outperforming its peers, and a flat session in eurozone and UK markets.
Debt issues again took center stage this morning, but this time with a more hopeful bias. Prospects for Dubai World restructuring its $26 billion in debt this week helped to calm markets.
The European Union, as reported by Reuters, was said to be contemplating a rescue fund to help prevent a repeat of the Greek debt crisis. That development offset worse-than-expected results for German industrial output that were reported today.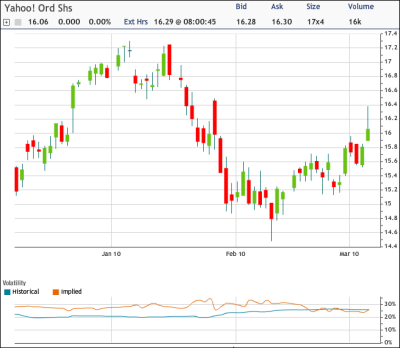 The lower number was blamed on a harsh winter. As a result, the euro, which has been under pressure for weeks, was able to rise fractionally against the dollar.
Heading into today's session, we have a quiet calendar on the earnings front and an absence of any economic reports. Federal Reserve Governor Kevin Warsh will be speaking on the Fed's role to the Hedge Fund Institutional Forum, starting at 8:35 a.m. ET. That speech, in the absence of other events today, could get more scrutiny than usual.
Among sell-side research analysts, the following were a few of the notable calls at time of writing. BMO Capital Markets upgraded Research In Motion (RIMM) to "outperform." Soleil Securities upgraded Macy's (NYSE:M) to "buy." JMP Securities upgraded Yahoo (NASDAQ:YHOO) to "market outperform." Goldman Sachs downgraded AK Steel (NYSE:AKS) to "neutral." UBS downgraded Schnitzer Steel (NASDAQ:SCHN) to "neutral." Deutsche Bank downgraded Cbeyond (NASDAQ:CBEY) to "hold."
Just a handful of S&P 500 companies are reporting earnings this week, starting with H&R Block (NYSE:HRB) today. Kroger (NYSE:KR) will report tomorrow, Brown-Forman (NYSE:BF.B) will report Wednesday, and Pall (NYSE:PLL) and National Semiconductor (NYSE:NSM) will both report Thursday.
Disclosure: No positions