By Bryan McCormick
US stock index futures are mixed after weak trading in Asia and a virtually flat session in eurozone and UK markets. There was a mix of news as well in Europe, which may have something to do with the performance there.
German exports dropped dramatically in January, the biggest drop in more than a year. However, there was also a pick-up in new orders, which could mean this is a relative blip.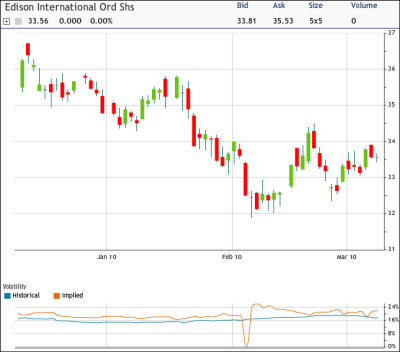 Similarly, a Reuters poll of economists showed that most expect US GDP to slow for the first quarter after popping at the end of last year.
In some respects, the relative muddle in markets matches the simultaneously bullish and bearish news flow. In the friction between those two forces, we have little movement.
Currencies were also facing similar headwinds. The dollar remained flat against its basket given a rise in the euro but a larger drop in both the UK pound, which has been weak for months, and the Japanese yen.
As such, the dollar is not likely to be a large factor in how assets price today. In sum, the markets will be looking for fresh catalysts today.
In sell-side research, the following are a few of the notable calls at time of writing. Jefferies upgraded Edison (NYSE:EIX) to "buy." Bernstein upgraded Analog Devices (NYSE:ADI) to "outperform." Wells Fargo upgraded InterMune (NASDAQ:ITMN) to "outperform. Citigroup downgraded J. Crew (JCG) to "hold." UBS downgraded Vale (NYSE:VALE) to "neutral." FBR Capital Markets downgraded Barclays (NYSE:BCS) to "market perform."
In S&P 500 earnings (NYSEARCA:SPY), only a handful of companies will report in the remainder of this week. Brown-Forman (NYSE:BF.B) will report today, and Pall (NYSE:PLL) and National Semiconductor (NYSE:NSM) will both report tomorrow.

Disclosure: No positions