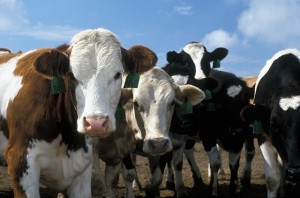 We've all gotta eat, right? If you're feeling especially hungry and looking for an investment with some promise, agriculture exchange traded funds could be just the ticket.
Crop and trade forecasts issued by the U.S. Agriculture Department look promising, which has led many to expect a slow and steady recovery in the agricultural sector, reports Angie Pointer for The Wall Street Journal.
There are a variety of ETFs and exchange traded notes (ETNs) that can get you exposure to agriculture, whether you want to go broad with a fund that holds a host of commodities or narrow with a cotton fund. Note that ETNs are debt instruments backed by the credit of the issuer.
For more information on agriculture, visit our agriculture category.
Max Chen contributed to this article.