US stock index futures are fractionally lower this morning after a mixed-bag session in Asia and currently weak trading in Eurozone and U.K. markets.
The biggest headline news of the day doesn't concern a company or the United States. It is instead the flare-up of inflation in China that has markets most concerned.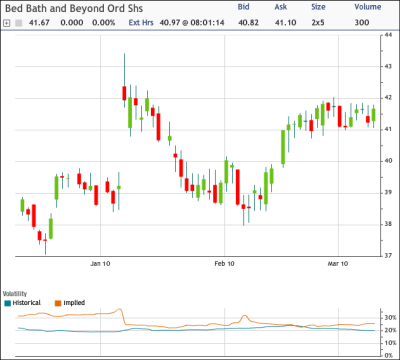 The prospect of a higher yuan, along with a possible easing of stimulus measures in China, has many concerned that the great driver of the global economic recovery might have to tap on the brakes before long. That would have ripple effects everywhere.
So far the reaction is muted, but we may begin to hear more about this in coming weeks. A higher yuan would be inflationary for any country dependent on trade with China, particularly on the import side.
The big domestic event of the day will be Jobless Claims data at 8:30 a.m. ET. Positive or negative surprises in that report would likely set the tone for trading today and possibly beyond.
Among sell-side research analysts, the following are a few of the notable calls so far today. UBS upgraded Dr Pepper Snapple (NYSE:DPS) to "buy." FBR Capital Markets downgraded Bed Bath & Beyond (NASDAQ:BBBY) to "underperform." Benchmark downgraded Yahoo (NASDAQ:YHOO) to "hold." Goldman Sachs removed Hershey (NYSE:HSY) from its Conviction Sell List but maintained its "sell" rating on the shares.
In S&P 500 (NYSEARCA:SPY) company earnings, we are down to just two names today, Pall (NYSE:PLL) and National Semiconductor (NYSE:NSM). The National Semi report is generally one that affects the chip sector as a whole. Traders will want to pay attention to the reaction to its report and guidance.
Disclosure: No positions