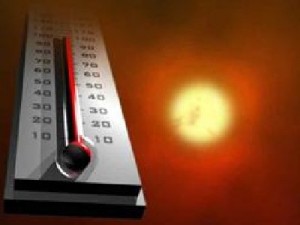 The Mexican economy has its ups and downs, however, the resource-rich country often gets lost in the shadow of its Latin American counterparts – especially Brazil. But Mexico has promise and an exchange traded fund to ride its coattails.
Mexico may not have as many fans as Brazil, but its economy is no slouch. A few reasons why Mexico may be just as fertile as Brazil are given by Lara Crigger at Index Universe:
Its resilient, export-driven markets have thrived in the post-NAFTA years, and year-to-date, Mexican stocks have already outperformed those in the United States—and even Brazil.
This diverse economy, with its rich natural resources and manufacturing sector, offers investors a different take on the Latin American story.
With 111 million citizens, Mexico is among the 10 largest economies in the world, according to Zeihan, and the second-largest Latin American economy after Brazil.
The government now predicts 3.9% GDP growth for 2010, with the possibility of further increases in estimates.
Clifford Krause and Elisabeth Malkin for The New York Times report that the national oil company Pemex is now entering a period of turmoil. It turns out that oil production is sagging so rapidly that Mexico, long one of the world's top oil-exporting countries, could begin importing oil within the decade. Can Mexico reverse their decline as an oil-producing nation?
Which do you choose – Mexico or Brazil? You can have both in a broad Latin America fund, or you can choose from the array of single country and sector/asset class-specific ETFs. Both economies have plenty working in their favor – just use the trend lines.
For more stories about Latin America, visit our Latin America category.
Emerging Global Shares Brazil Infrastructure Fund (NYSEArca: BRXX): recently launched
iShares MSCI Mexico ETF (NYSEArca: EWW)
Shares MSCI Brazil Index (NYSEArca: EWZ)
Market Vectors Brazil Small Cap (NYSEArca: BRF)
iShares Latin America 40 Index (NYSEArca: ILF): Mexico is 22.5%