Investors like data they can analyze, trends they can forecast, earnings they can predict. Most were hoping for some of those from Intel (NASDAQ:INTC) yesterday. They didn't get them.
In his keynote address at the Consumer Electronics Show ("CES") yesterday, Intel CEO Brian Krzanich spoke more about Quark than anything mainstream in Intel's current business which relies on PCs and Data Centers. For good reason, as I see it. CES is certainly not about Data Centers and Quark is the most innovative and potentially lucrative initiative in the industry. Investors still have no idea what to make of the Internet of Things ("IoT") except to realize it could be enormous.
Investors looking for a clue as to how Intel's core business is faring will have to wait until Intel's January 16, 2014, earnings release.
CES is nonetheless interesting. Intel did speak to tablets running both Windows and Android simultaneously.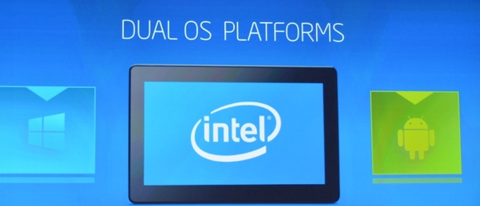 The idea is a good one. Use your Windows OS tablet for work and your Android OS for play. Switch between them at will. If it works, many will want one. The key will be whether performance is downgraded by whatever emulation is needed to make it work.
Asus was one of the first off the mark with its elegant Dual OS Transformer Duet. Others are sure to follow.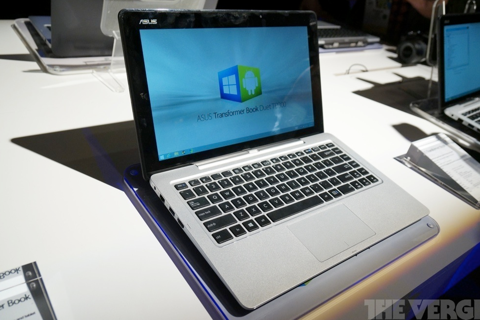 While the dual OS potential may benefit both Google (NASDAQ:GOOG) and Microsoft (NASDAQ:MSFT) neither company is jumping for joy, each company no doubt seeing the risk the devices will encourage users to migrate to the competing OS. For Intel, however, it could be a boon. The Asus device sports an Intel Haswell processor and can be had with anywhere from 64GB to 1TB of storage.
The real news for Intel in my view was its announcement of Edison, a computer the size of an SD card. I wonder if GE will sue Intel over the use of "Edison" as a brand.
The Edison is a "full Pentium Class PC" that runs on a dual core Quark processor and uses Linux OS, offering WiFi and Bluetooth connectivity.
There is literally no end of uses for a computer this small, from consumer products to medical devices and in industrial applications. I could have used hundreds of such devices for each station on the assembly line of my former factories, monitoring each step of the assembly process and providing quality control reports in real time. Think of a torque wrench or nut runner that records each operator step and compares the step to work instructions to ensure they are followed and no part moves incorrectly assembled. All you need is imagination.
It may take time to develop, but Edison is larger than most appreciate. I feel a bit like coming out of retirement to develop applications.
At CES, of course, consumer applications were what the audience wanted to hear and Intel showed how the Edison device might be used in a baby monitor. Interesting but not amazing. More fascinating was the prospect of implantable in-body devices.
While Krzanich focused on Edison, other CES participants' products pointed to trends that are positive for Intel. Hewlett Packard introduced its powerful Z1 G2 workstation powered by Intel and aimed at graphics professionals. The workstation will compete with Apple's iMac Pro head on. Both devices look terrific and both have "Intel Inside."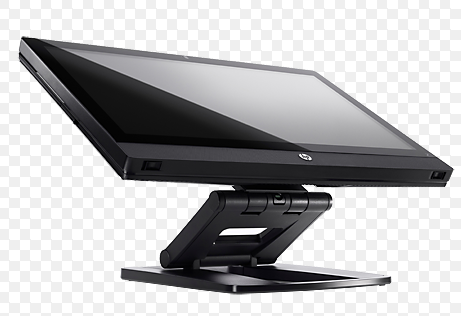 Intel processors are not the only components that Intel will provide for PCs and tablets, however. Intel introduced its RealSense Perceptual Computing advances that will make it easier to interface with devices using hand gestures, voice and video, opening up a new wave of technologies that will make the computing experience more interesting.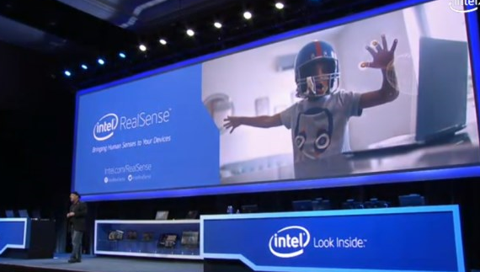 The first such product will be Intel's imbedded 3D camera with a "best in class" depth sensor which will enable much of the perceptual computing capabilities.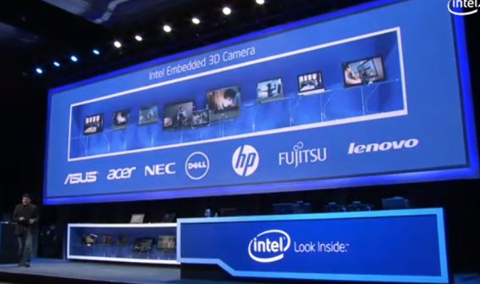 Intel also showed an interesting concept of smart car technologies. The trend to more intelligence in the car (more than mine for sure) is a good one, particularly the "accident avoidance" advances and the ability of cars to sense traffic patterns and adjust, reducing traffic jams.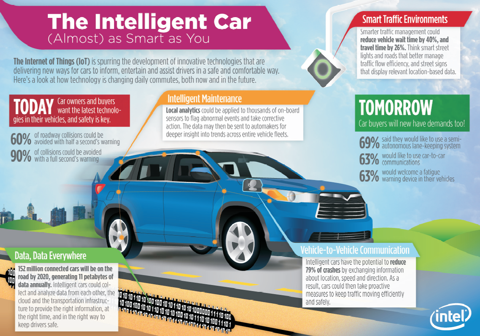 While nothing that was presented suggested any revenues or earnings from this "smart car" initiative any time soon, Intel joins Google, Apple and Microsoft in targeting automobiles as a potential market for intelligent devices and not just devices to keep the kids entertained on the drive to the cottage.
I would liked to have heard more about what will impact Intel's earnings in the short term but I can wait for the earnings conference call for that. What I did see is an Intel that has an impressive and diverse array of technologies sufficiently removed from Data Centers and Personal Computers yet clearly within its capabilities to make me confident that Intel will be around for a long time and is in no danger of becoming extinct.
It is early days, but I am warming up to the new CEO and positive about the outlook for the company.
SA Author Ashraf Eassa wrote a note today reminding investors that success in mobile is an important step for Intel. He is right of course, but the real money longer term is more likely the Internet of Things. We will have to watch that space closely to see whether Intel can beat ARM Holdings (NASDAQ:ARMH) to the punch or at a minimum be a major player. In the meantime, it would be welcome to see some light at the end of the mobile tunnel for Intel.
I am long the name through long dated options.
Disclosure: I am long INTC, MSFT. I wrote this article myself, and it expresses my own opinions. I am not receiving compensation for it (other than from Seeking Alpha). I have no business relationship with any company whose stock is mentioned in this article.