Last month, we posted Matt Darrah's cautionary thesis on Bunge (NYSE:BG) and the month before we published his long case for Corporate Executive Board (EXBD). This month, Matt looks at KHD Humboldt Wedag (KHD), which recently announced an intention to split into two companies in order to highlight the value of its key assets. You can read the original announcement, dated January 6th, here and an update, dated March 4th, here. Upon completing his primary research on KHD, Matt decided to take no action on KHD. In the following write-up, Matt explains why he passed on KHD: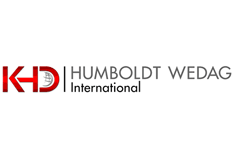 Introduction
This month's recommendation is an example of a company I considered as a potential stock purchase, but ultimately decided not to buy. This stock may represent a compelling investment opportunity for some, but it doesn't fit with my investment philosophy, so I decided to pass. Note that I do not believe investors should short sell the stock, as it may appreciate in price.
Company Overview
KHD is an industrial plant engineering and equipment supply company for the cement, coal, and minerals processing industries. Their products and services include plant design, equipment design and development, engineering services, and automation services. KHD operates in India, China, Russia, Germany, the Middle East, Australia, South Africa, and the United States.
Valuation
Most investors who like this stock point to its seemingly attractive valuation. KHD is valued at $419MM based on Wednesday's stock price of $13.93, but the firm had $402MM of net cash as of September 30, 2009 (latest financial statements). Typically, an investor could look at this information, and say that he or she was purchasing KHD for $17MM ($419MM market capitalization less $402MM of cash). However, in this instance that analysis is incorrect.
When buying a stock, an investor should act as if he or she is buying the whole company. KHD has received ~$149MM of customer prepayments for future work. If an investor were buying the whole company, he or she would insist on keeping the cash necessary to complete requested work and not give the cash to the old owners. This business has historically generated ~6% profit margins (94% cost), so it will need almost all of the $149MM to service the business customers have prepaid. Adding that $149MM to the $419MM market capitalization while subtracting the $402MM of cash results in an investor buying the business for $166MM. I believe normalized cash flow is ~$34MM per year, and thus the Company is trading at a 20% FCF yield. Below I will explain why I do not find this free cash flow yield appealing enough to invest in KHD.
Increased Competitive Pressures

KDH faces increased competitive pressures from companies with capabilities that it does not currently possess. Companies such as Bechtel or Fluor (NYSE:FLR) can manage the entire construction of a cement plant, including the design and equipment supply. Increasingly, cement manufacturers use these companies to act as the primary contractors, relegating companies like KHD to a subcontractor role. Based on my calls to those familiar with the industry, companies like KHD are selected directly by clients only in order to reduce cost. Additionally, as a subcontractor, KHD faces price pressures from the primary contractor, as it does not have the direct client relationship. Despite the seemingly compelling free cash flow yield, this concern over competitive pressures leads me to doubt the long term sustainability of the KHD's cash flow generating ability.
The author of this article is Matt Darrah, Chief Investment Officer of MD Capital Management and contributor to The Manual of Ideas. Matt describes his background as follows: "I have been investing since 1998 (age 16) when I saved nearly all my money from working on my winter break from high school, and invested it according to the value investing principles I had read about in Warren Buffett's shareholder letters and books about value investing. After high school, I attended Southern Methodist University (SMU) in Dallas, Texas, where I graduated summa cum laude with a degree in finance. Post graduation, I worked in investment banking for two years (helping companies raise financing, buy other businesses or sell their businesses) before joining a private equity and debt investment firm, where I have worked for three years. My investing philosophy has been developed through my (i) insatiable reading of books written by and about prominent value investors and their investment philosophy, (ii) 11 years of public market investment experience and (iii) three years of private equity experience, where I have invested and/or manage over $625MM of investments in 6 companies."
Neither the author of this article nor any affiliates of The Manual of Ideas have a position in Bunge. This article is not a solicitation to buy or sell securities. This article may have been lightly edited for publication on The Ideas Report For Serious Investors. For full terms of use of this website, visit http://manualofideas.com/terms.html
Disclosure: No positions.