Investors in Netflix (NASDAQ:NFLX) started 2014 taking some profits after the very strong run up of the shares in 2013, a year in which shares roughly tripled.
So far, shares are down 8% in the first week of trading, which was not helped by a big downgrade from analysts at Morgan Stanley (NYSE:MS) on Tuesday.
Below I share with you the concerns Morgan Stanley has, and I will discuss how much growth is seen in the coming years, and how that implies Netflix is priced nearly for perfection in the medium term.
Given the many uncertainties in the business model including scale economies, content costs, subscriber growth and competition, I belief the "fair value" range is wide, and I will stay on the sidelines.
Morgan Stanley's Reasons To Turn Cautious
Analyst Scott Devitt notably sees domestic competition as a concern about the prospects for Netflix, prompting him to cut his rating to "underweight" which is a nicer word than an outright "sell" rating. The price target of $310 per share, suggests some 15% downside potential for the shares before the report has been released.
Investors listened to Scott, sending shares more than 5% lower on Tuesday. Scott sees competition in the video streaming industry heating up in 2014. Amazon.com's (NASDAQ:AMZN) Prime services is seen as a serious contender, so could Hulu Plus and HBO Go be.
If these services can capture some subscriber growth the implications for Netflix could be great. Marketing, customer acquisition and content acquisition costs could increase significantly in the US.
Netflix already has a huge market penetration. Scott notes that even if churn rates fall to record lows it requires Netflix to have 48 out of the 92 million residential broadband households in the US to watch Netflix in the coming year to meet consensus estimates for 39 million domestic subscribers. If churn rates approach their long term average of 4%, Netflix would need to hit 52 million broadband households to at least try the service, leaving little room for errors.
Given the strong momentum, Scott believes that the market or consensus estimates could price in some 60 to 65 million US households for the long term, which represent simply astonishing penetration numbers.
On top of worries about subscriber growth for streaming, video rentals are under pressure as well. Still I will account a small valuation contribution for these activities in the valuation calculations going forward in this article.
Solid Domestic Growth
Domestic operations continue to show healthy growth. Net additions of 1.3 million customers in the third quarter are expected to accelerate to 2.01 million for the fourth quarter, which is down a little bit from 2.05 million in the fourth quarter of 2012, which was a little disappointing. Note that third quarter contributions growth was modest despite the buzz from "Orange is the new black" and Emmy nominations and easier comparables related to the 2012 summer Olympics.
This means that domestic growth is up 23.9% in terms of total members. Revenues from these users are relatively easy to calculate given the relative simple pricing methods of the service, after subtracting those users in their free trial periods. Revenues were up by 26.1% to $701 million.
Related economies of scale, notably in technology are strong as well. Contribution margins were up by 650 basis points to 23.7% of total sales.
So What About Future Growth?
I agree with Morgan Stanley. Besides the physical limits of reaching total market dominance, competitive forces remain at work as well, often financed by capital strong competing firms.
Given that the business added 6 million domestic net additions in the past twelve months, perhaps 40-45 million domestic members might be achievable in 2015. Note that this might be optimistic. At the midpoint of this guidance, with a $8 price plan per month, revenues are seen around $4 billion per annum.
A much anticipated price hike, could still take time following the 2011 debacle after a combined 60% price hike turned south. A 60% hike would result in revenues of $6.5 billion per annum, yet it would undoubtedly result in customer losses, so perhaps a $4-5 billion revenue range for 2015 is already optimistic.
Let's not forget for the short term that Netflix reiterated its desire to keep prices flat in the short term, "Our $7.99 price is working very well for us for both membership growth and contribution margin growth."
Now let's discuss contribution margins which rose sharply to 23.7% in the third quarter of the past year. A 25-30% margin in such a scenario would be fair in my opinion for 2015, resulting in roughly $1.25 billion in contribution profits at the midpoint of the margin and $4-$5 billion revenue guidance.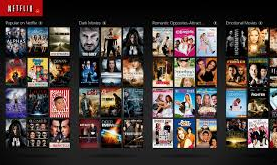 International Expansion
The international expansion, combined with loss control has attracted many investors as well in 2013. Net additions in the third quarter totaled 1.44 million, more than double the number a year ago. This was driven by expansion in Nordics and Netherlands as well as Latin America. The total member base more than doubled as well to 9.2 million as revenues rose by 134% to $183 million.
At the same time, Netflix managed to narrow contribution losses from $92 million to $74 million, providing a huge improvement in margins as they still came in at negative 40.6%. Note that losses included the Dutch launch expenses.
What is interesting, or disappointing for the short term at least is the guidance for net additions in the fourth quarter. These are seen at just 1.31 million, down from the third quarter despite the fourth quarter being a seasonally strong holiday period. Furthermore consider that international operations reported net additions of 1.81 million in the fourth quarter of 2012, implying sharp declines compared to a year earlier. This is largely due to focus on avoiding low-quality free trials in Latin America.
Despite this, margins and further improvements to the bottom line are anticipated.
Future Growth Internationally
Netflix managed to more than double its international operations over the past year, adding 5 million customers across the world excluding the US. Let's assume for simplicity it could redo this trick again till 2015, boosting the subscriber base to 18-20 million by 2015. Sales could come in around $1.7 billion in such a scenario, or perhaps around $2 billion with a modest price hike.
Margins are much more difficult to predict. At this pace, Netflix's international activities should have become profitable, let's peg margins at 10-20%. This could results in contribution earnings of around $300 million at the time.
A Quick Look At DVD
DVD's are very important to Netflix and its growth in recent years. Despite showing solid declines, the profit margins have been big, providing a huge cash cow to the firm allowing it to finance the domestic and international expansion. The business still has 7.1 million domestic subscribers, generating 107 million in contribution profits on revenues of $222 million.
Netflix Dominant Position
Of course the strong leadership position, growth and focus give Netflix a huge competitive advantage, something which it tries to reinforce through to so successful original content production.
This includes hits like "Orange is the new Black" and "House of Cards". Despite these investments, yielding Emmy's in the process, content expenses related to original content production is less than 10% of the total expenditures made on content.
Add It Altogether
Now let's add the expected growth domestically and internationally together. As such I arrive at $6.5-$7.0 billion in revenues for 2015, while contribution margins could arrive around $1.5 billion. Perhaps the domestic DVD business might still fetch revenues of around $400 million, with anticipated profits of a $100 million. Note that these estimates already allow for a modest 10-20% price hike, which probably would be offset by some higher churn, at least temporarily.
In such a rosy scenario, GAAP earnings could improve forwards to about $1 billion. Please note that this requires a lot of things to go right including the impact of modest competition.
Takeaway For Investors
It is important for investors to realize that the outlined growth scenario two years ahead in time rests upon some important assumptions, including continued growth as Netflix will continue to do a good job at fencing off competition. While assumed international growth is solid, more opportunities could still arise in the remainder of Europe and in other continents, but for now it is logical that Netflix is only targeting the sweet spots.
Yet the $1 billion after tax profit target for 2015 is quite ambitious, and this just illustrates how much will have to work out okay to justify a $20 billion valuation at $340 per share.
While the stock can easily grow into the valuation if these outlined developments really occur, the real risk for investors remain to the downside. If further successful expansion occurs and 100 million subscribers can be achieved in 2020, this could lead to earnings of $2 billion. Attaching a valuation of 15 times earnings, yields $30 billion, or $500 per share. Yet this upside might take year's to materialize, implying relatively limited medium to long term upside prospects.
For this reason I remain cautious. The "fair" value range for Netflix depends on many unknown variables, making it very likely that the stock could trade either very high or at low levels going forwards. Not having a convincing short term trigger to initiate a position, I remain cautious but have a slight cautious undertone.
Disclosure: I have no positions in any stocks mentioned, and no plans to initiate any positions within the next 72 hours. I wrote this article myself, and it expresses my own opinions. I am not receiving compensation for it (other than from Seeking Alpha). I have no business relationship with any company whose stock is mentioned in this article.