Yesterday was an ugly day for Ambarella (NASDAQ:AMBA) as the stock seemed to drop off of a cliff. Shares fell nearly 9% on the heels of an analyst downgrade from strong buy to hold, and The Street rating it as a hold.
On the surface, these ratings do seem to be prudent, after-all the shares of AMBA have seen a prolific rise over the last year or so. When we had originally written about the company, the share price was in the $16.00 range and it was virtually unknown. The stock had actually surged from its IPO price of $6.00/share from just 10 months prior (October 2012). When the hold ratings were announced, the share price was sitting at about $36.00, with a PE ratio of over 50.
The problem with these analyst ratings are that the basis for them lacks the foresight of what I believe to be a wonderful growth story, just now coming into its own. We own the stock in our Young And Restless Retirement Portfolio, and will continue to do so.
What Should An Investor Do Now?
I have always said that it is never a bad time to take a profit, and I still maintain that this strategy is a key to making large amounts of money. Within our portfolio we had taken profits in Netflix (NASDAQ:NFLX) and Google (NASDAQ:GOOG) most notably, and also sold our position in Apple (NASDAQ:AAPL). Some would say we were nuts and just look at the stocks now! Well maybe we are nuts, but at the time, Apple was not producing, Netflix had tripled, and Google had doubled.
We cannot see the future and taking profits in 2 companies that had been around for awhile, not just a new IPO ready to run, taking profits was the correct move for us to make. Others might have held on, and kudos to them, but we do not look back, we look ahead.
Just to review, take a look at the stunning results of The Young And Restless Portfolio from the last update:
The "Young and Restless" portfolio now consists of Galena Biopharma (NASDAQ:GALE), Amazon (NASDAQ:AMZN), Facebook (NASDAQ:FB), Yahoo (NASDAQ:YHOO), Zynga (NASDAQ:ZNGA), Ambarella, and Groupon (NASDAQ:GRPN).
| | | | | | |
| --- | --- | --- | --- | --- | --- |
| Stock | Orig.Price | Price Now | Orig. Invst | Value Now | %+/- |
| AMZN | 230 | 393 | 10,000 | 17,100 | 71% |
| GALE | 2 | 4.82 | 10,000 | 24,100 | 141% |
| AMBA | 17 | 32 | 10,000 | 18,900 | 89% |
| FB | 24 | 54 | 10,000 | 18,900 | 89% |
| YHOO | 22 | 40 | 20,000 | 33,800 | 69% |
| ZNGA | 3 | 3.88 | 10,000 | 13,000 | 30% |
| GRPN | 10 | 11 | 10,000 | 11,000 | 10% |
| Portfolio Value | xxxx | xxxx | xxxx | 136,800 | |
| Cash | xxxx | xxxx | xxxx | 22,700 | |
| Total | xxxx | xxxx | xxxx | 159,500 | |
We began with $80k and nearly doubled our money in about one year. Ambarella has been a huge part of the success. Maybe we should have sold some at $36, but we decided not to because of the future potential in the company, and the recent potential alliance with Google wearable devices. So be it, the stock dropped back down to the price you see here in the last update.
Now I am getting asked if we will sell the shares in lieu of the downgrades and the valuation.
My own personal answer is; not a chance. As a matter of fact, I added shares to my personal account although we did not add shares to this portfolio. We have enough invested here.
Some Of The Reasons I Bought The Dip
First of all, a drop of 9% because of a few hold from buy ratings seems like an overreaction to me. Secondly, I believe that many investors saw this as a good excuse to sell shares, take profits and book the gains for the new year. The price action at the end of the day appeared to be both some shorts selling their position as well as buyers, like me, rushing back in.
The company is in a growth phase and as stated here, they continue to develop a pipeline of products shown at the consumer electronics show (or CES), that should help fuel further growth:
Ambarella was showing off a newly announced camera platform designed in a partnership with Google for Google Helpouts, a service designed to enable inscrutable sessions through what looks like the Google Hangouts interface, between a teacher and learner.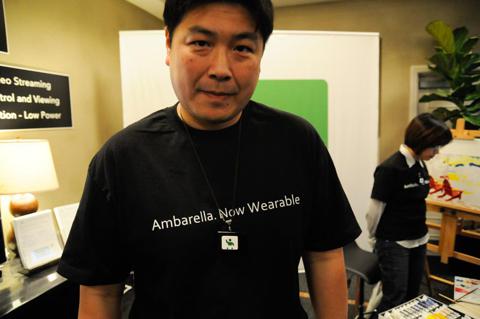 Click to enlarge
The camera shown off is worn like a pendant, allowing the user to have full use of their hands while broadcasting and showing off whatever subject or task it is that they're performing....The goal is to make the platform easy to use as a secondary camera for Helpouts, and pairs either to a smartphone or tablet, or directly to a local WiFi AP......Ambarella expects partners to adopt the platform and make cameras designed specifically for Helpouts.
This is a pretty cool "wearable" and it seems to be ideal for this new emerging tech sector. I would guess that more than just Google would be interested.
Then there was this display of new chips for 360 degree car video cameras:
Ambarella is launching new MotorVu video chips for 360-degree views for car video cameras......Car crash videos have become a phenomenon on YouTube, in part because of the heavy use of dashboard video cameras in Asia and Russia. Those dashboard video cameras are expected to spread to the U.S. and other countries as the need to document extraordinary events becomes more common.....Ambarella makes low-power chips for digital still cameras and video cameras. It is unveiling its new products at the 2014 International CES is Las Vegas this week.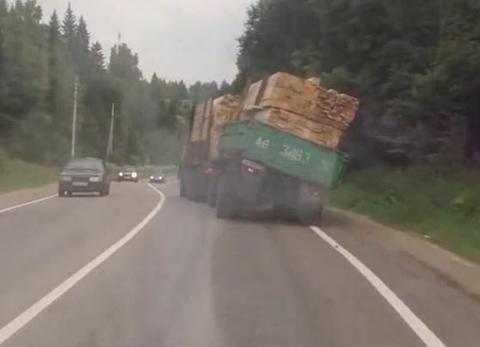 Click to enlarge
360 degrees? That is all around the vehicle and could change the auto camera business landscape, and AMBA has the technology.
Chris Day, the vice president of marketing and development at Ambarella, said, "Car cameras are huge in Russia and in Asia, like a black box recorder for cars.

"If there's an accident, this provides the evidence that you were not to blame. You can protect yourself. And in some countries, you can protect yourself from the police."
I could go on and on but keep in mind that there is more to selecting a stock to own than just the gadgets. The company is also performing!
As I noted in this article, the company has blown away earnings and revenue estimates and its guidance is for continued growth.
Here are my rather basic notes and takeaways from the conference call I listened to:
The company expects revenues for the notoriously slow 4th quarter to come in between $37-$39 million. Up from the previous year's same quarter by 17-24%.
Earnings should be $5-$6.5 million, which will also be well ahead of the previous year same quarter.
Margins are expected to be 62-64%, roughly in line with current margins of 63.8% and the prior year's 63.3%.
Translated, earnings could be up by more than 15-20% next quarter.
There were reduced costs for volume discounts that are permanent, which means going forward, the company will be able to both increase margins and/or become more price competitive.
To me, this is where the rubber meets the road folks: Execution.
AMBA can have all the cool stuff in the world, but if the sales and marketing strategy fails, then the stock, and the company, is a dud. Obviously the company is doing very well indeed, and as far as I am concerned, deserves a PE of 29 for 2014.
Finally, take a look at this article. While I think sometimes writers get carried away, this one makes a very compelling case for future growth for Ambarella. Here is just a small part of it:
The firm already nailed it in the world of action-sports recordings where its high-definition SoCs are the "brains" inside the GoPro Hero 3 wearable HD video camera......Because the GoPro mounts to sports helmets, skiers love the device. If you ski, check it out next time you hit the slopes - you'll see bunches of skiers or snowboarders capturing "action" footage......For its part, Ambarella certainly chose a great growth market to dominate. Berg Insight says sales of wearable devices will zoom by more than 50% a year to 64 million units by 2017......Juniper Research forecasts industry sales of $19 billion by 2018. That's a nearly 15-fold increase from last year, when Berg says sales hit $1.4 billion.
Take a moment and read the article, go beyond the hype, and put all of this together.
Are you dumping YOUR shares?
The Bottom Line
There is no need to feel guilty about selling a stock and taking profits. If that is what you want to do. I choose not to here, because of what I described above. I added to my own account but will leave the Y&R alone for now.
The decision, as always, is yours to make.
Disclaimer: The opinions of the author are not recommendations to either buy or sell any securities. Please remember to do your own research prior to making any investment decisions.
Disclosure: I am long AAPL, AMBA, FB, GALE, GRPN, YHOO, ZNGA, . I wrote this article myself, and it expresses my own opinions. I am not receiving compensation for it (other than from Seeking Alpha). I have no business relationship with any company whose stock is mentioned in this article.