While one might assume a symmetric relationship between general real estate markets and real estate investment trusts, the past year of REIT trading has made it evident that there is no such link. Because of the way REITs are structured, they don't tend to perform in line with any other security class, and are considered by many to be a non-correlated asset. Despite the fact that the value of a REIT's underlying property may be holding steady, the market value of a REIT can behave much differently.
Instead of dwelling on real estate pricing fundamentals, REIT investors focus efforts on operational complexity and relative attractiveness to other total return and income producing securities on the open market. Due to the leverage component of a REIT and its reliance on the free flow of capital markets, investing in a REIT is a much riskier proposition than one might at first glance think.
The potential price volatility associated with a REIT should not be understated. While you are blessed with the liquidity of being able to click a button and buy/sell an ownership interest and not having to deal with tenant issues, you are dealing with two layers of valuation risk. One, the general risks of investing in real estate and leveraged REIT operations and two, risks associated with a potentially irrational investment audience that provides more pricing volatility than might be associated with investing in individual properties alone.
There Once Was A House...
Let's consider a situation where a real estate investor decides to buy a rental home in an established, suburban community. When this investor goes to sell the property, the sale price will be contingent on a number of factors, mostly related to the then condition of the home and various local market considerations.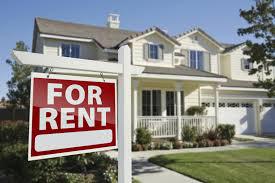 But what would happen to the value of that suburban residential investment property if the local municipality votes to build a waste management facility within eyeshot?
How far will prices drop? That's a rhetorical question, but prices could fluctuate wildly as waste facility details become available and buyers consider the number of garbage trucks driving by. Once the facility is built, pricing may stabilize, but could be dramatically and potentially permanently impacted in the meantime.
So what does this have to do with REITs? While many issues can affect the underlying property of a REIT, interest rates have become THE overarching factor in their pricing. As such, I currently consider rate fears, insofar as REITs are concerned, akin to our aforementioned waste management facility. While REIT operations have been mostly stable over the near term, pricing has become volatile because of negative, exigent perceptions of an unsettling prospect.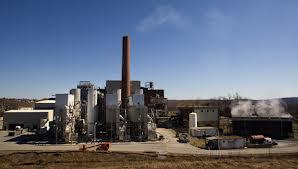 The thought of a sustained, prolonged period of rising interest rates is something that REIT investors have not had to cope with, or even consider for 30 years. Following a strong market to begin 2013, REIT pricing has been dramatically impacted by talk and reality of a taper, a rise in the ten-year treasury, and ultimate potential for a rate tightening spree. So just like the single family homeowner dealing with a nuisance down the road, REIT investors are dealing with a similar, unsettling prospect.
Since the initial taper shock wave, REITs have settled into a trading range that basically has them trading like the bonds. The following chart illustrates the relation between 10-year rate movement (green line) and REITs as measured by Vanguard's Index ETF, VNQ, over the past six months:
Getting Your REIT Game On
The pressing question now for investors is to what extent, or even if, the "rates up, REITs down" trend continues, or could we potentially be looking at a "rates down, REITs up" scenario going forward? Depending on the speed and progress of the Fed's taper, the latter scenario could be just as likely as the former.
Thus, I think the most prudent course of action for an investor without a strong inclination on Fed actions, yet wanting exposure to the group, is to play things close to the vest. This would include picking trusts that offer the best defense against a secular decline, while providing quality and upside potential in a more benign or dovish rate situation.
While I continue to promote operational value and total return potential in the space, with names like American Realty (ARCP), Lexington (NYSE:LXP), and Omega (NYSE:OHI) I consider those companies somewhat offensive plays. For the best defense in the current REIT market, investors may look to scale, diversity, historical durability, along with reasonable valuation in lieu of aggressive pricing upside.
My top defensive picks would include:
Realty Income (NYSE:O), a.k.a. The Monthly Dividend Company, which owns over 3800 commercial properties in 49 states and has increased its dividend 74 times over the past twenty years.
HCP, Inc. (NYSE:HCP), which owns 160 healthcare properties in five disparate sector categories. HCP is the only REIT in the S&P 500 Dividend Aristocrats Index, having raised its dividend 28 consecutive years.
Home Properties (NYSE:HME), which owns approximately 120 apartment complexes primarily in and around large East coast markets like Baltimore/Washington, Philadelphia, and Boston. While the company was forced to lower its dividend during the financial crisis, it currently sits with an improved balance sheet, and boasts industry best metrics in turnover and same-store sales growth. The company's payout ratio is only around 65%.
Whether you choose to play offense or defense in the current REIT market, don't necessarily assume that the waste management facility up the road will be a broadly destructive force. After all, every neighborhood has its own set of beauties and eyesores.
Disclosure: I am long ARCP, LXP, and HME. I wrote this article myself, and it expresses my own opinions. I am not receiving compensation for it (other than from Seeking Alpha). I have no business relationship with any company whose stock is mentioned in this article.
Additional disclosure: The above should not be considered or construed as individualized or specific investment advice. Do your own research and consult a professional, if necessary, before making investment decisions.