While European bourses closed a touch higher on Friday, US equities failed to take much meaningful direction, ending essentially unchanged. Data wise, the preliminary read on the University of Michigan's consumer sentiment survey for March fell 1.1 points to 72.5, against expectations of a slight rise while encouragingly US retail sales rose 0.3% MoM at the headline and 0.8% MoM excluding autos.
Perhaps the most notable (non-)event came over the weekend from China's Premier Wen Jiabao, who did little to enhance expectations of any near-term reassessment of China's exchange rate policy. At his annual press conference at the close of China's legislature's session, the Premier stated that "I do not think the renminbi is undervalued". He also urged the United States to "take concrete steps to reassure investors" about the safety of US dollar assets.
Overnight Asian equity markets closed down, pressured by fears of Chinese tightening and negative comments from Moody's regarding US and UK credit ratings. European markets continued this negative trend from the offset, with the miners being the main laggards in reaction to fears of a removal of the Chinese stimulus package. Oil and copper traded lower, too.
Moving on to today and US stocks in the news, pre-US opening today included Abbott Laboratories (NYSE:ABT), the maker of the MitraClip, who may reap $1 billion in sales after a trial showed the product clamped leaking cardiac valves together more safely in a study than use of open-heart surgery to stitch the organ. Search engine Baidu (NASDAQ:BIDU) posted a 5% increase after advertisers using Google (NASDAQ:GOOG) in China are being advised to switch to rivals such as Baidu as speculation grows the US company will shut its Web site in the country. Medtronic (NYSE:MDT) advanced 1.3% on news a study found that the company's Arctic Front catheter worked better than medicine to control irregular heartbeats in people who didn't respond to prior drug treatments. PepsiCo (NYSE:PEP) is ahead by 2% after the company's directors approved a 7% increase in its annual dividend. They also authorised the repurchase of as much as $15 billion of common stock through June 2013. And Phillips-Van Heusen (NYSE:PVH), owner of Calvin Klein, is planning to buy apparel maker Tommy Hilfiger from Apax Partners for about €2.2 billion.
N.B. US clocks moved forward for Daylight Saving, so only 4 hours difference between NYC and London for the next two weeks. So the major US economic data that usually hits the screens at 13.30 and 15.00 London time will now be an hour earlier.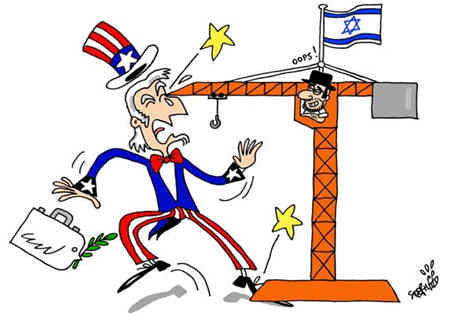 Today's Market Moving Stories
UK home sellers raised asking prices by the smallest amount for March on record as the supply of available properties increased, Rightmove said. The average house price in England and Wales climbed 0.1% from February to £229,614, the smallest increase for the month since data began in 2002. Prices in London dropped 2.5%. Britain's housing market continues to be a "challenging" environment, Bovis Homes, the smallest publicly traded UK homebuilder by volume, said last week.
The Bank of England's agents predict the labor market won't deteriorate in coming months as businesses keep staff numbers stable. "Employment-intentions survey balances have recovered over 2009, and most contacts of the bank's agents have reported that they expected headcount to remain broadly stable over the coming months," the central bank said in its quarterly bulletin, published today.
A YouGov poll published in the Sunday Times shows that Labour has 33% support, the Conservative Party 37% and the Liberal Democrats 17%. The Times notes that because of the uneven distribution of votes across districts, Labour would get 302 seats in the 650-member parliament and the Conservatives 277, with no party in overall control.
The Japanese Cabinet Office's consumer confidence index was 39.8 in February, up from 39.0 in January. The government upgraded its assessment of consumer sentiment, saying that it was essentially flat, having previously deemed there to be some weakness.
US Senator Charles Schumer stated that, "now more than ever, there is a consensus to finally confront China's currency manipulation… It is the single biggest step we can take to promote US job creation, particularly in the manufacturing sector. We plan to move forward with revamped legislation on this issue in the coming days".
Lu Zhongyuan, deputy director of the Chinese Development Research Center, stated that China's economy is likely to expand more than 9% this year, thanks to pro-growth policies and an improving global environment. GDP grew 8.7% in 2009.
China's electricity usage increased 10.54% in February from a year earlier to 272 billion kilowatt hours, the National Development and Reform Commission said. Electricity usage in the first two months of this year rose 26% to 626.4 billion kilowatt hours.
Moody's Issues Stark Warning To US And UK
The US and the UK have moved "substantially" closer to losing their AAA credit ratings as the cost of servicing their debt rose, according to Moody's Pierre Cailleteau, managing director of sovereign risk. The governments of the two economies must balance bringing down their debt burdens without damaging growth by removing fiscal stimulus too quickly. Under the ratings company's baseline scenario the US will spend more on debt service as a percentage of revenue this year than any other top-rated country except the UK, and will be the biggest spender from 2011 to 2013, Moody's said. Large Aaa-rated sovereigns face, "an increasingly delicate balancing act" between tightening fiscal policy to maintain debt affordability, and choking private demand and denting tax revenues. Low economic growth means that the burden of repairing balance sheets will fall "disproportionately on discretionary fiscal adjustment," which creates "substantial execution risk" as sovereigns try to make these adjustments without derailing the fragile economic recovery and "damaging a government's main asset: its power to tax," the rating agency said. But maintaining the expansionary fiscal policies used to combat the effects of the financial and economic crisis for too long "is no less risky" if it tests the patience and confidence of financial markets, or of central banks, which might move to combat inflation expectations. "At the current elevated levels of debt, rising interest rates would quickly compound an already complicated debt equation, with more abrupt rating consequences a possibility." Ultimately, keeping the highest credit rating depends on the "credibility of [governments'] long-term fiscal adjustment plans."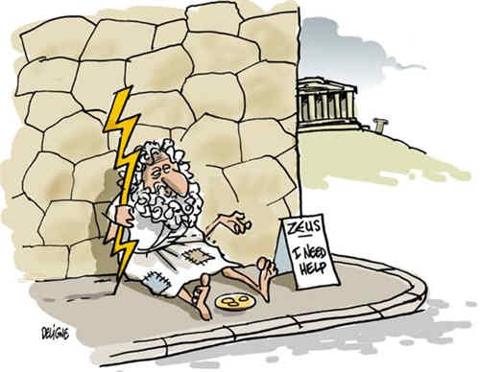 Further Changes Coming In the EU
French finance minister Christine Lagarde said that Berlin should consider boosting domestic demand to help deficit countries regain competitiveness and sort out their public finances. She stated: "[Could] those with surpluses do a little something? It takes two to tango. It cannot just be about enforcing deficit principles. Clearly Germany has done an awfully good job in the last 10 years or so, improving competitiveness, putting very high pressure on its labor costs. When you look at unit labour costs to Germany, they have done a tremendous job in that respect. I'm not sure it is a sustainable model for the long term and for the whole of the group. Clearly we need better convergence." She acknowledges that it is a "very sensitive issue" and noted that "I talk to Wolfgang [Schäuble] on an almost daily basis at the moment. The issue of imbalances is not one we address readily."
European Union Economic and Monetary Affairs Commissioner Olli Rehn said the EU is preparing to put forward a proposal for a framework for assistance to euro-area countries. "On the basis on the declaration of the European Council, we will also discuss financial stability in the euro area… And the commission is ready to table a proposal for a coordinated framework for coordinated and conditioned assistance… We expect the eurogroup to endorse the assessment of the commission on the set of measures which will mean that Greece is on track to reach the 4% target of deficit reduction" he said.
I believe that these potential developments represent a fundamental shift in the way the eurozone works. In particular, by introducing (even at a small scale) German government guarantees for the sovereign debt of another nation we must start to fundamentally reassess how we view German sovereign debt itself. In short, we can no longer make our judgements about German paper simply on the prudence of the German finance ministry. Instead we must also now factor in the finances of the nations whose debt they may end up guaranteeing. Put another way, three years ago investors had become used to treating a wide range of European government debt as it were German government debt, now, instead, they now have to start thinking about German debt a little more like it was Greek (or Spanish, or Portuguese….) debt.
For the moment we need to await the details of what is being proposed. However, while in the very short term the EUR may benefit from a relief rally, I believe that in the bigger picture the trend for the single currency will be resolutely lower as its "new DEM" premium is steadily removed. Indeed, it seems to me that the long term significance of the events of the past few months is that investors have been forcibly reminded that the EUR really is also the "new Drachma", the "new Peseta", the "new Escudo" and the "new Lira" as well. For those with long memories, this is hardly good news.
Company News
KKR is in talks with Warner Music Group (NYSE:WMG) to launch a break-up bid for EMI Group, the Sunday Times reported. KKR wants to acquire EMI's music publishing division while Warner is seeking its recorded music unit. The firms have yet to make contact with EMI and will not make a bid until its financial issues with creditor Citigroup (NYSE:C) have been resolved.
ASM Pacific Technology, the world's biggest maker of semiconductor wiring machines, may add at least 1,000 workers by the end of the third quarter and will consider mergers, CEO Lee Kwai Kwong said. Hong Kong-based ASM, majority-owned by ASM International, Europe's second-largest chip equipment maker, in February reported a 14-fold increase in fourth-quarter profit as chipmakers expand amid the global rebound. "We have never seen this before, it seems to be every segment of this industry is doing well," Lee said. "People in the industry are expecting a few years of good times ahead of us."
NTR is reported to be considering the sale of its waste management business Greenstar in Ireland and the UK. Press reports link One51 and semi-state company Bord na Mona as the most likely potential acquirers. Greenstar Ireland is the leading integrated private sector waste operator in Ireland while Greenstar UK operates both recycling facilities and municipal services. The reported price for both businesses is up to €250m.
Aryzta has reported a fully diluted EPS decline of 3% to 104.5c (operating profit down 4.9%), with underlying net profit growth of 1.1% to €73.8m. A key positive was a €137.6m reduction in net debt to €487.9m with net debt to EBITDA of 1.7x.
Arrow Energy (OTC:ARWEF) may reject a A$3.3 billion takeover offer from Royal Dutch Shell (NYSE:RDS.A) and PetroChina (NYSE:PTR), the Australian Financial Review reported. The time Arrow has spent evaluating the offer and analysts' comments that the bid is too low have led to speculation the proposal will be rejected. Arrow is considering advancing with its own plans for a liquefied natural gas project, the report said, citing an unidentified source.
Lowe's (NYSE:LOW), the second-biggest US home-improvement retailer, may rise as much as 30% as the housing market stabilizes and consumer confidence increases, according to Brian Nagel, an analyst at Oppenheimer.
Chinese state-owned oil company Cnooc Ltd. (NYSE:CEO) says it will pay USD $3.1 billion for a 50% stake in a unit of Argentina's Bridas Energy Holdings Ltd. The deal is structured as an oil and gas production joint venture.
And Finally… The Infamous Lehman REPO 105 Explained

Disclosures: None