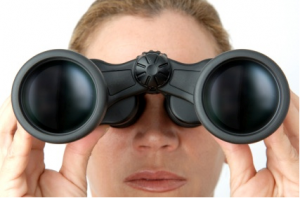 As our name states, we're pretty much all about looking for trends in exchange traded funds (ETFs). There are three trends we're noticing in the markets right now. Here's what they are and how you can play them.
Trend 1: Small Caps Kicking You-Know-What
Small-cap ETFs are dusting large caps. The primary reason? History. In recovery periods, small-caps tend to lead the way toward the light. They're smaller and quicker to react to shifts in economic and market conditions. Large companies have lots of flag poles up from which to run various matters and issues, leaving big changes in strategy to get caught in bureaucracy. In the last month, small-caps are up about 11%, vs. about 7% for large-caps and 8% for mid-caps.

Rydex S&P SmallCap 600 Pure Value (NYSEARCA:RZV)
WisdomTree SmallCap Dividend (NYSEARCA:DES)
iShares S&P SmallCap 600 Growth (NYSEARCA:IJT)
Trend 2: What's the Beef with Fixed Income?
Even we have sounded the alarm: fixed-income could get hit as the Federal Reserve hikes interest rates. And that's still true. But right now, it's copacetic; there's been a lot of bark with no bite yet in sight. Yields continue to be appealing in certain areas, too. For example, the SPDR Barclays Capital High Yield Junk (NYSEARCA:JNK) is yielding 12.2% right now. Long-term Treasuries will get beat in a higher interest rate environment, but short-term Treasuries and corporate bonds have been fine. Have an exit strategy in place if and when that changes, though.
iShares iBoxx $ High Yield Corporate Bond (NYSEARCA:HYG)
Vanguard Short-Term Bond (NYSEARCA:BSV)
SPDR Barclays Capital Short-Term Corporate Bond (NYSEARCA:SCPB)
Trend 3: Base Metals Heat Up
The "shiny" metals are out; base metals are in. The stars seem to have aligned for a possible rally in base metals: China is growing, building and importing base metals faster than they can be used in new skyscrapers; other emerging markets are also building and importing metals; the auto market is slowly recovering, lending support for a rally in platinum and palladium and the U.S. housing market is recovering in fits and starts. All this building and recovery means more demand for copper, platinum, steel and other building blocks of construction at home and abroad.
PowerShares DB Base Metals (NYSEARCA:DBB)
iPath DJ-UBS Copper ETN (NYSEARCA:JJC)
ETFS Physical Platinum (NYSEARCA:PPLT)
For more stories on spotting trends and acting on them, read our special report on trend following.